'Cursed' or learning 'the dark arts'? – Arsenal fans react to Zinchenko injury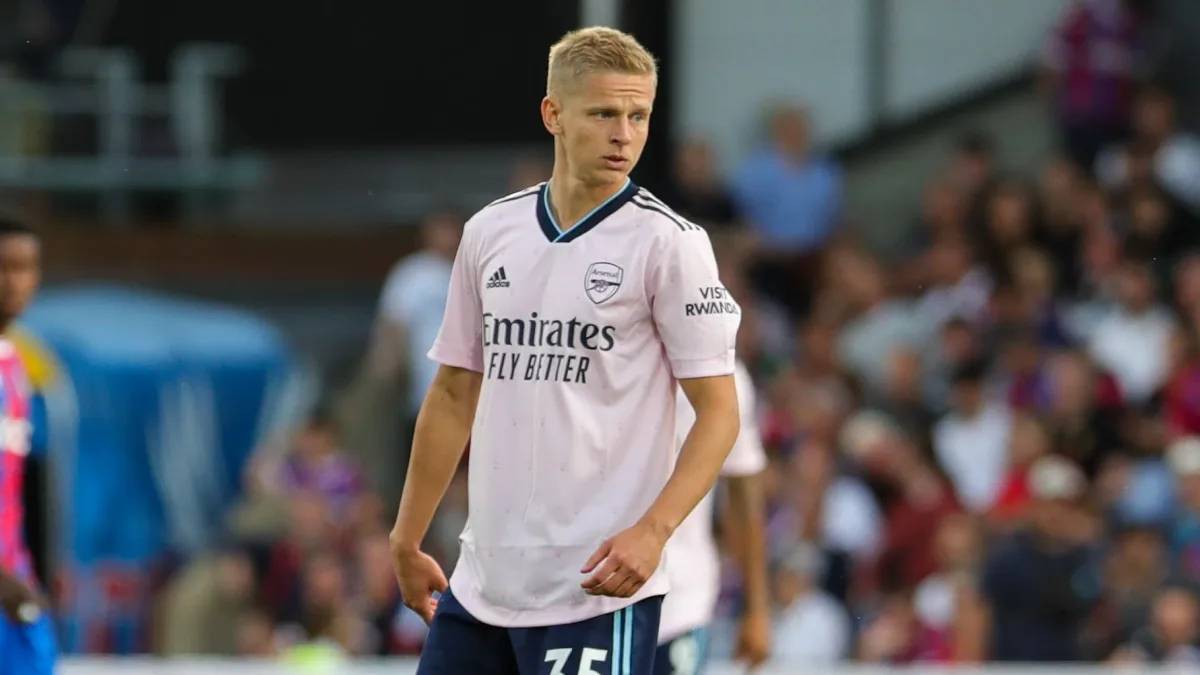 Arsenal full-back Oleksandr Zinchenko is set to miss a couple of weeks because of a calf injury.
The Ukraine international only arrived in the summer, but after missing successive fixtures against Fulham and Aston Villa because of a physical glitch at the end of August, it has fans concerned over his ability to stay fit.
Zinchenko's injury record is certainly a patchy one, and it does not reflect positively on the 25-year-old that he has now sustained a couple of issues just a couple of months after arriving at the club.
A statement from the Ukrainian FA confirmed: "The Arsenal player suffered a calf muscle injury during training at the club, which will require about two weeks for treatment and recovery. Oleksandr immediately personally informed the head coach of the Ukrainian national team, Oleksandr Petrakov, of the unfortunate news by calling him. We wish Sashka a speedy recovery"
It was hoped that Zinchenko would provide a sense of stability at left-back, where Kieran Tierney has been notoriously prone to injury problems since arriving from Celtic.
Arsenal fans, though, are fearful that lightning has struck twice with regards them signing a high-quality left-back who simply cannot get on the field because his body has let him down.
We've replaced Tierney with someone who gets more injuries pic.twitter.com/Qd05GHJ9Ld

— 🦋♥️⏱ (@dannyslaterback) September 16, 2022
Sack the whole medical team immediately

— ⏰💣 (@killEdu_) September 16, 2022
At least, Zinchenko and Tierney are alternating between getting injured 😂😂😂 https://t.co/5rmA7Dk2Lg

— JdnSana (@JdnSana) September 16, 2022
Serious questions are needed about our medical team, players are never fully fit and pick up small injuries that last forever. Never have a full strength XI

— B.N❌ (@BennicAFC) September 16, 2022
We are cursed 😭😭

— GABEAST ✍🏿 (@AfcGabeast) September 16, 2022
'Arteta has learned the dark arts'
Some fans, though, are choosing to see Zinchenko's latest setback in a positive light, even suggesting that manager Mikel Arteta could be playing the problem up.
All our players are getting mysteriously injured before the break. Arteta has learned the dark arts

— P™ (@SemperFiArsenal) September 16, 2022
😭😭😭 this better be a save them from international break game plan

— Dan (@bazzardblack6) September 16, 2022
Thought Tierney was made of glass

— 🅰️ (@MarqueMarqui) September 16, 2022
Zinchenko will miss Arsenal's Premier League fixture with Brentford but could be back for the north London derby with Tottenham on 1 October.