Aston Villa winger Leon Bailey 'humbled' by Ajax transfer links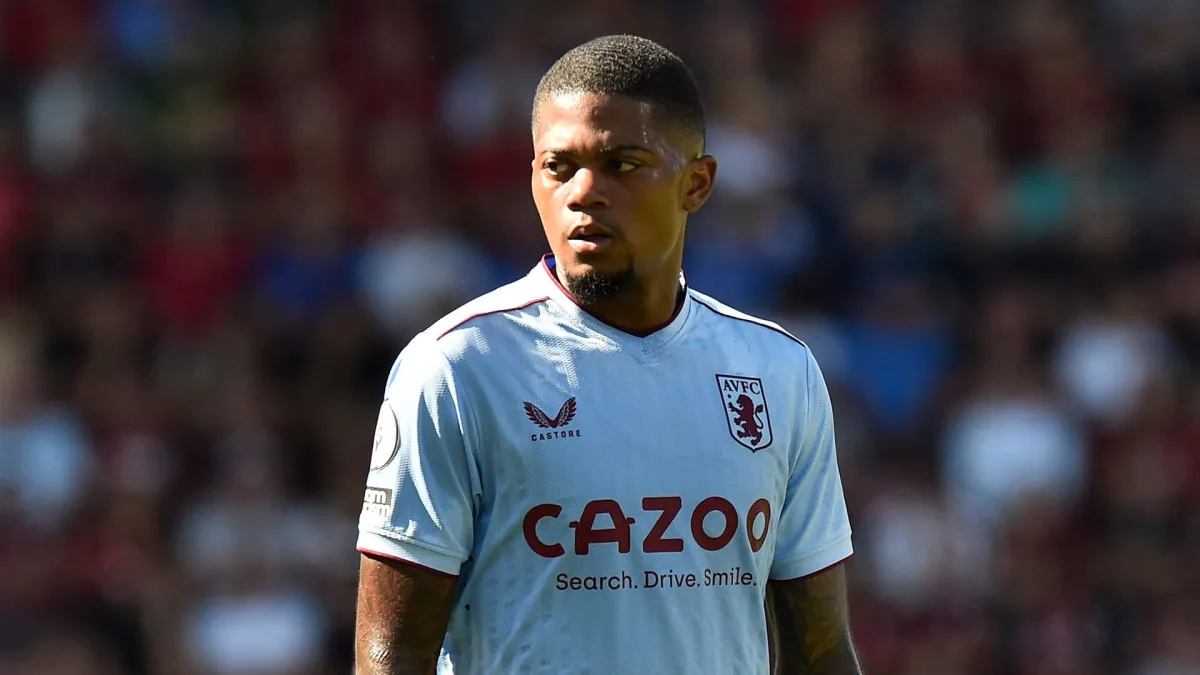 Leon Bailey's father and agent Craig Butler has revealed that the Jamaica winger is 'humbled' by links to Eredivisie side Ajax.
The 25-year-old has started just two of Aston Villa's five games so far this season, with Steven Gerrard only calling him from the bench for 12 minutes as Villa lost 1-0 to West Ham on Sunday.
With Bailey not part of Gerrard's preferred tactical system, a move to Ajax has been rumoured, with Butler confirming the links and telling Football Transfers that a transfer to the Dutch champions could be on the cards if things do not change at Villa Park.
'Bailey one of the top wingers in the world'
Butler has big plans for his client, who joined Aston Villa for £30 million in 2021.
"I think that Leon Bailey is one of the top wingers in the world, and has the potential to become one of the top five players in the world, in the next two years maximum," Bailey told Football Transfers.
"He plays football first for the love of the game and has great ambition, the support of the fans are important to him and to me. It is my responsibility to ensure I do everything in my power to keep him on the pitch, so that he can achieve those goals.
"We are no strangers to Ajax and respect the club immensely and its commitment to total football. We also made a commitment to Aston Villa and them to us, and that commitment is based on Leon achieving his goals and getting the playing time, to realise his potential and deliver for Aston Villa."
Leon Bailey is always good for a trick or two 🍬 pic.twitter.com/Zliv0SUDsZ

— Bundesliga English (@Bundesliga_EN) March 29, 2021
Aston Villa frustration
Butler admits that the current approach used by Gerrard is making progress difficult for Bailey, with both agent and player thinking that the 17-time Jamaica international is too good to sit on any club's bench.
"Currently the system at Aston Villa is not using wingers, which puts Leon in a difficult position and threatens to derail his personal goals and objectives," Butler continued.
"We're extremely big on loyalty in our academy, and we're also cognisant that loyalty goes both ways. Many great players have come out of Ajax like Zlatan [Ibrahimovic] and so many others, and we are humbled by the interest shown and confidence they have displayed in his ability. That remains an important quality in a club for any player that wishes to achieve high goals.
"At this time no one would be happy not being able to contribute significantly to their club's victories, but more so when the club is not winning. So while this is my opinion and I have love and respect for such a historically great club as Villa, I'm not happy a fit and high-performing Leon is being sidelined. If things aren't going to drastically change Ajax could be an option."
Relationship with Ajax is already there
Butler also indicated that Bailey's close history with Ajax could improve the chances of any potential transfer, as well as the links between his own football academy in Jamaica and the Dutch club.
He admitted that neither agent nor player had given up on Bailey's chances of becoming a key player for Aston Villa, but knows that such a role is impossible if the winger remains on the bench.
"We've been friends with Ajax from when Leon was 14, and visited the club multiple times and even trained there on many occasions," Butler explained.
"They have also sent coaches, to Jamaica to the academy, which along with the Genk philosophy helped to shape our developmental model.
"Aston Villa has some work to do, but we moved to the club for a reason and we haven't given up on the club yet, but things have to change. A player that wins Belgian player of the year, makes European team of the year, wins goal of the season, and Bundesliga new player of the season is now on the bench in England? I don't think so."