Who is Marquinhos? Arsenal's new Brazilian winger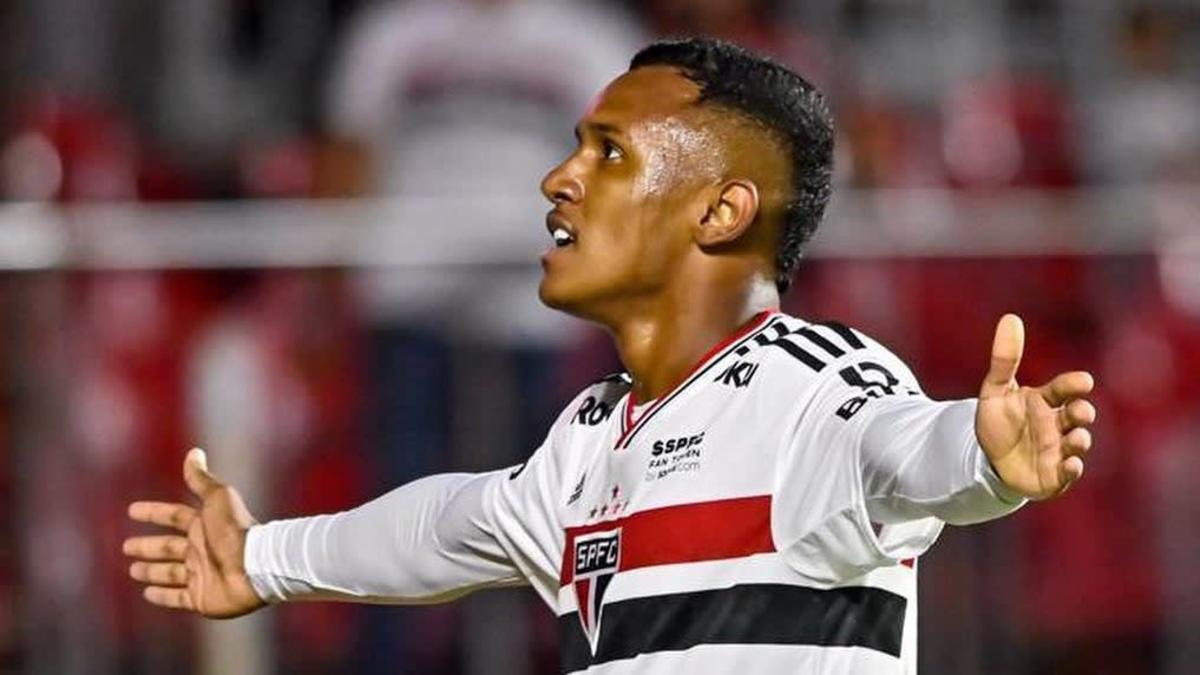 Arsenal have announced that they have completed a €3.5 million deal to sign winger Marquinhos from Sao Paulo on a long-term contract.
The 19-year-old has been highly rated within the Brazilian club for a long period but has recently burst onto the scene domestically, winning attention from many clubs abroad before eventually moving to the Emirates Stadium.
Brazil has produced a host of stars over the years, many of whom have been poached by top European clubs, and many feel that he can be the next big thing.
So who is Marquinhos and how good can he be?
What position does Marquinhos play in?
Marquinhos is a left-footed winger, and although he is comfortable playing on either side, he prefers playing on the right-wing as he is able to cut inwards.
Oftentimes in his young career, he has also played down the middle, and having that sort of versatility is a useful attribute for any team.
How good is Marquinhos?
Marquinhos isn't held in the same regard as other Brazilians, but there is still some talent in him that can be honed into something greater in the long run.
He made his first-team debut in 2021 under the leadership of former Argentina forward Hernan Crespo, and he even scored on his first start for the club in a Copa Libertadores match against Racing in the competition's round of 16.
The debut came at the age of 18, and he has featured in the team quite often since.
There has been plenty of faith shown in the player, and he has played 15 times for the club in 2022, even netting in a Copa Sudamericana match.
🔥🔥 ¡Así cerró Marquinhos la tercera victoria de @SaoPauloFC en la CONMEBOL #Sudamericana!#LaGranConquista pic.twitter.com/k9oDPOJLBq

— CONMEBOL Sudamericana (@Sudamericana) April 29, 2022
Over the course of his young career, Marquinhos has scored four goals and three assists in 39 first-team appearances, although most of those appearances have come off the bench.
Still, it's valuable experience and many think he can get even better in the coming years, should he make the right move.
What clubs are interested in Marquinhos?
Arsenal may have signed Marquinhos, but the transfer may be subject to scrutiny.
Wolves reportedly had a pre-contract agreement with the player in place and were considering their legal options. Despite these whispers, nothing has been made public in this regard at the time of writing.
Atletico Madrid, meanwhile, have also shown an interest in the player, who is not expected to go straight into the first team and could instead be loaned out.
When does Marquinhos' contract expire?
Marquinhos' contract with Arsenal is described as long-term, with reports suggesting that he has signed a five-year deal.
How old is Marquinhos?
Marquinhos was born on 7 April 2003 and is 19 years old.
What is Marquinhos' height?
Marquinhos stands at 1.73 metres tall, or 5 ft. 6 in.
What is Marquinhos' Instagram?
Marquinhos' Instagram account can be found here and has 223k followers as of June 2022.