Man Utd's Paul Pogba the wealthiest footballer in Sunday Times Young Rich List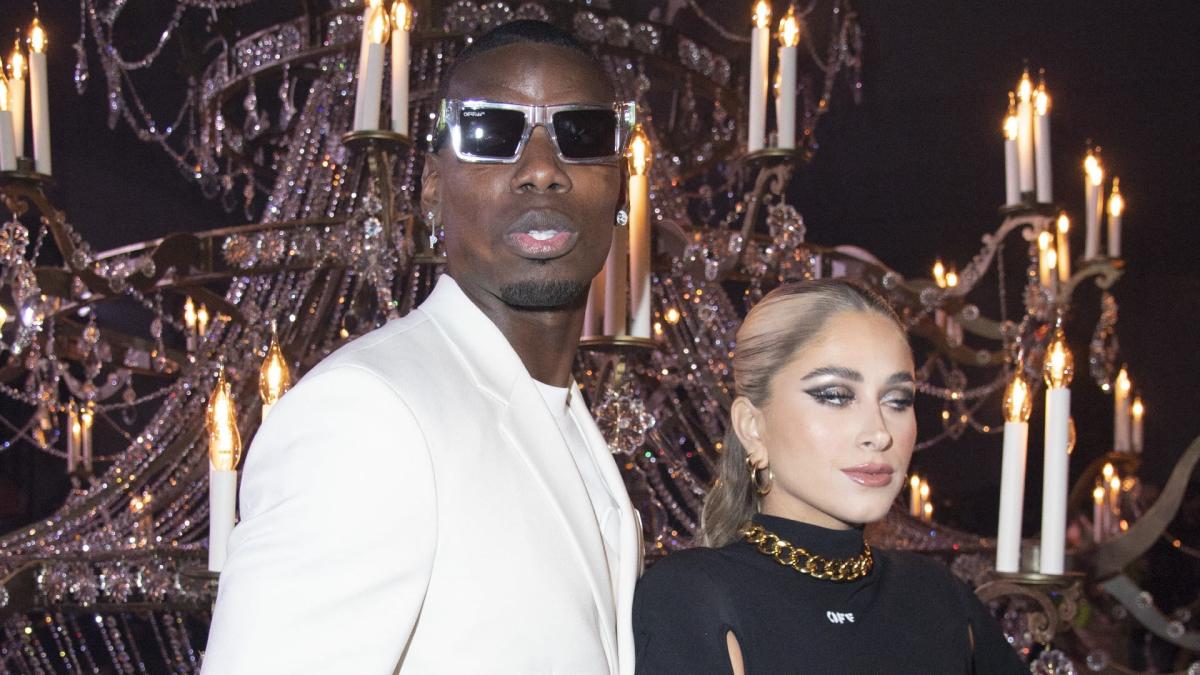 Manchester United midfielder Paul Pogba is the wealthiest footballer in the UK, according to a study from the Sunday Times.
Each year, the broadsheet produces its Rich List, a study of 250 individuals or families that are the wealthiest in the country.
Alongside it, the paper produces the 'Young Rich List', and it is in this that France international Pogba appears.
How much is Pogba worth?
It is reported that he has a wealth of £77 million, which puts him at ninth in this standing. His worth has risen £13m over the course of the last year.
Pogba has made much of his money from his Manchester United wages. Only Cristiano Ronaldo is on a greater salary than the former Juventus man, though as this list contains only people 30 or under, the Portuguese misses out. Pogba is also an enormous sponsorship draw, however.
He is the only footballer to appear in the Top 10, though the lower part of the list, which details the leading 100 personalities, is dominated by the sport. Manchester City's Kevin De Bruyne and Raheem Sterling both make the Top 15, while Harry Kane of Tottenham and Romelu Lukaku of Chelsea are in the Top 20.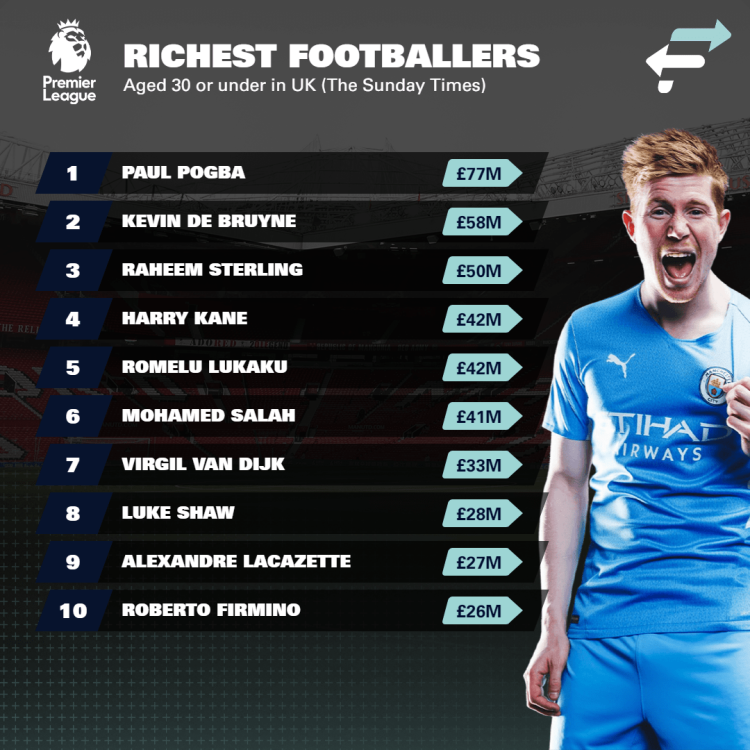 While these players are undoubted stars, there are some more surprising names in the lower reaches of the list. Jack Wilshere, for example, comes in at equal 52nd, having struggled to re-establish himself at the top of the game after a long series of injury issues.
From one former Arsenal star to a current Gunners player, Nicolas Pepe is arguably the most surprising name to make the Top 100 from the world of football, with the former Lille attacker having amassed a 2022 wealth of £10m. This is equal to Manchester United's Jesse Lingard, who will become a free agent in the summer.
How Pogba compares to the UK's top earners
Although it may appear Pogba is fantastically wealthy, his worth pales into comparison with those on the full Rich List.
For example, those entries that come in at tied 247th – there are four of them – are the least wealthy members of those on the ranking. They are valued to be worth £650m – nearly 10 times as much as the Manchester United star.
Meanwhile, Pogba's wealth is also dwarfed by Jack Sullivan, the 22-year-old son of West Ham owner David. A member of the Hammers' board, his worth is estimated at around £1.1 billion.