Pogba, Balotelli and the biggest wasted talents of all time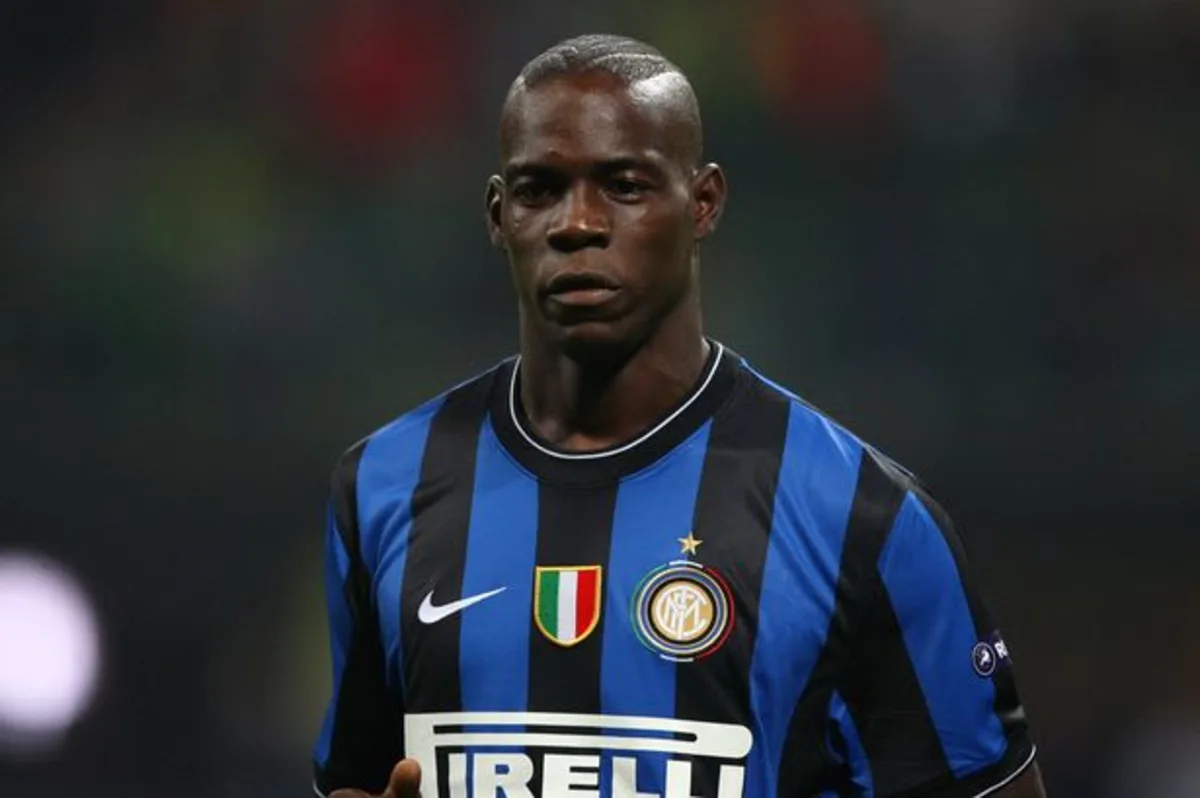 As Lorenzo Anello memorably told his son Calogero in 'A Bronx Tale', "the saddest thing in life is wasted talent."
Well, in the football world, over the years we have witnessed a number of incredibly gifted players who seemed to have it all but never lived up to their promise.
In this article, we run through some of the high-profile footballers who wasted their talent.
Paul Pogba
When Paul Pogba burst through at Juventus as a 19-year-old in 2012, he almost instantly became heralded as football's next generational midfielder.
Despite standing at well over six foot, Pogba combined impressive physique with magnificent technique, creativity and long-range shooting.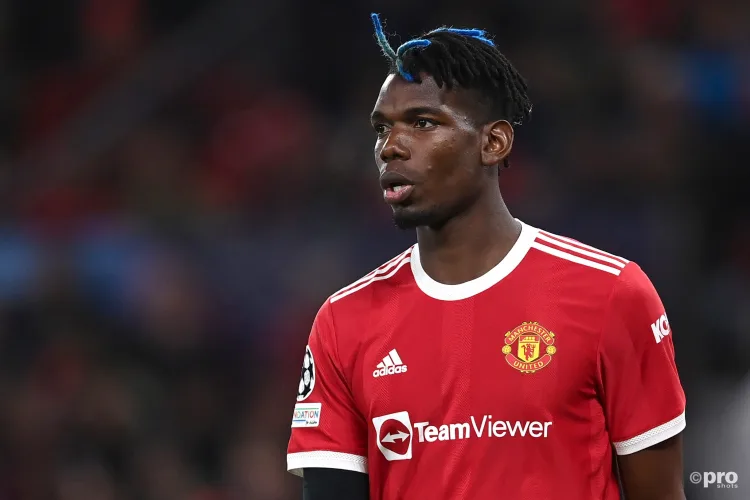 This earned him a world record transfer back to Man Utd at the age of 23. He was ready to conquer not only the Premier League but all of Europe. Unfortunately, he never lived up to the billing. Despite moments of brilliance, he was wildly inconsistent and tactically incompatible during six rather forgettable years. He has now left United to return to Juventus on a free transfer, while allegations of taking a banned substance roll on.
Pogba has saved his best football for France and he played his part in the 2018 World Cup success, but he never came close to being one of the best players on the planet – something everyone expected.
Mario Balotelli
When Mario Balotelli burst onto the scene 15 years ago, he was a talented forward who could pull off the extraordinary with little to no emotion.
However, the lack of passion for the game became a problem when his unprofessional manner off the pitch overshadowed his work on it.
In fairness, 'Super Mario' managed successful stints at both Inter Milan and Manchester City. He also lit up Euro 2012 with a sensational double in the semi-finals against Germany. But disappointing stints at the likes of Liverpool, AC Milan, Nice and Marseille followed, before a stint in Turkey. Most recently was Swiss club Sion, but he had his contract terminated there.
Balotelli will go down as one the most wasted talents in football history, given he was just a fair amount of application away from enjoying a stellar career.
Adriano
In the first half of the noughties, Adriano was emerging as the most frightening striker in world football.
A beast of a frontman with super-human upper body strength, lightning pace, aerial prowess and a rocket of a left-foot, Adriano was a defender's nightmare.
🥳 @A10imperador

🇧🇷 Happy Birthday, Adriano! 🎉 #UCL @Inter pic.twitter.com/T3wYKzAuxq

— UEFA Champions League (@ChampionsLeague) February 17, 2019
He quickly reached 100 career goals by his early twenties at Fiorentina, Parma and Inter, as well as becoming a prolific scorer for the Brazil national team.
But then, at the age of 24, he was affected very badly by the death of his father. He spiralled into depression and gained weight. Despite attempting a number of comebacks in Italy and elsewhere, he never regained his form.
Antonio Cassano
"It's my fault if I haven't had a better career," Antonio Cassano confessed as he was approaching the end of his unfulfilled career. "I haven't achieved 50 per cent of what I could have."
The 50 per cent of what he did achieve wasn't bad. He was magnificent at times during spells at Roma, Sampdoria, Milan and Inter, while he also was one of the best players at Euro 2012 and a breakout star at Euro 2004. But his brilliance never lasted.
After his grandiose entrance to Calcio as a 17-year-old when he scored a legendary winner versus Inter for hometown Bari, Cassano should have gone on to challenge for the Ballon d'Or.
Instead, he was unprofessional, hot-headed and regularly put on weight – as he was during a disastrous spell at Real Madrid. "Sex and then food; a perfect night," Cassano said of his time at Madrid, where he would pay a young waiter for food and women to be smuggled to his hotel rooms.
Patrick Kluivert
Patrick Kluivert's career began in spectacular fashion, scoring the decisive goal in Ajax's Champions League final victory over AC Milan in 1995.
Two years later, having netted 39 goals in 70 Eredivisie games, he left Ajax for Milan, but he only spent a single disastrous season at San Siro.
Then, in six years at Barcelona, he returned to closer to the form he had showed at Ajax. But he never became the superstar he was expected to become.
His decline also started just after his mid-twenties.
He flopped at Newcastle, which was followed by poor spells with Valencia, PSV Eindhoven and Lille. He retired at just 32.
Alexandre Pato
Alexandre Pato fits the bill of a wasted talent down to a tee, once dubbed a wonderkid before the trajectory of his promising career fell off completely.
At the age of 21, Pato had already succeeded at boyhood club Internacional and gone on to AC Milan, where he led the Rossoneri to a first league title in seven years.
However, a number of injury difficulties plagued the forward's career, causing him to return to Brazil, with Sao Paulo, where he did actually rediscover some form.
Yet, his return to Europe came with Chelsea, and then Villareal, where he struggled, before effectively writing off his career with a move to China and the United States of America.
Alexandre Pato • Ac Milan Days pic.twitter.com/Mckof41bla

— Gem (@GemNSRi) May 6, 2022
Nii Lamptey
One of the saddest stories on this list, in the early 1990s Nii Lamptey was regarded as the most exciting young talent in Europe after leading Ghana to glory at the 1991 Under-17 World Cup.
Lamptey was even tagged as the 'new Pele' by the Brazil legend himself.
However, after moving to Europe, he was viciously exploited by unscrupulous agents – making a number of bad moves which took his career off track.
He also suffered numerous personal tragedies, with two of his children dying from a lung disease, and he even believed he had been cursed.
Despite playing for the likes of Anderlecht, Aston Villa and PSV, by his early twenties his top-level career had already dwindled away.
Ravel Morrison
As a Manchester United academy player, Ravel Morrison was rated as the best youth footballer at the entire club – even better than Paul Pogba.
''[Morrison] possessed as much natural talent as any youngster we ever signed, but kept getting into trouble,'' Sir Alex Ferguson wrote in his autobiography.
The Red Devils ultimately let go of the midfielder, who had stagnated immensely, to West Ham, in 2012. But, three loans and just 17 appearances for The Hammers later, a move to Lazio took place in 2015.
Again he failed to settle in Rome and further moves to London (on loan to QPR) and Guadalajara (on loan to Mexican club Atlas) didn't work out.
Spells in Sweden, Holland, the Premier League and the Championship followed - all to no avail - before his transfer to Wayne Rooney's desperate Derby County, before he followed the former England international to Major League Soccer club D.C. United.