Cristiano Ronaldo models Man Utd's 2022/23 kits, suggesting he'll stay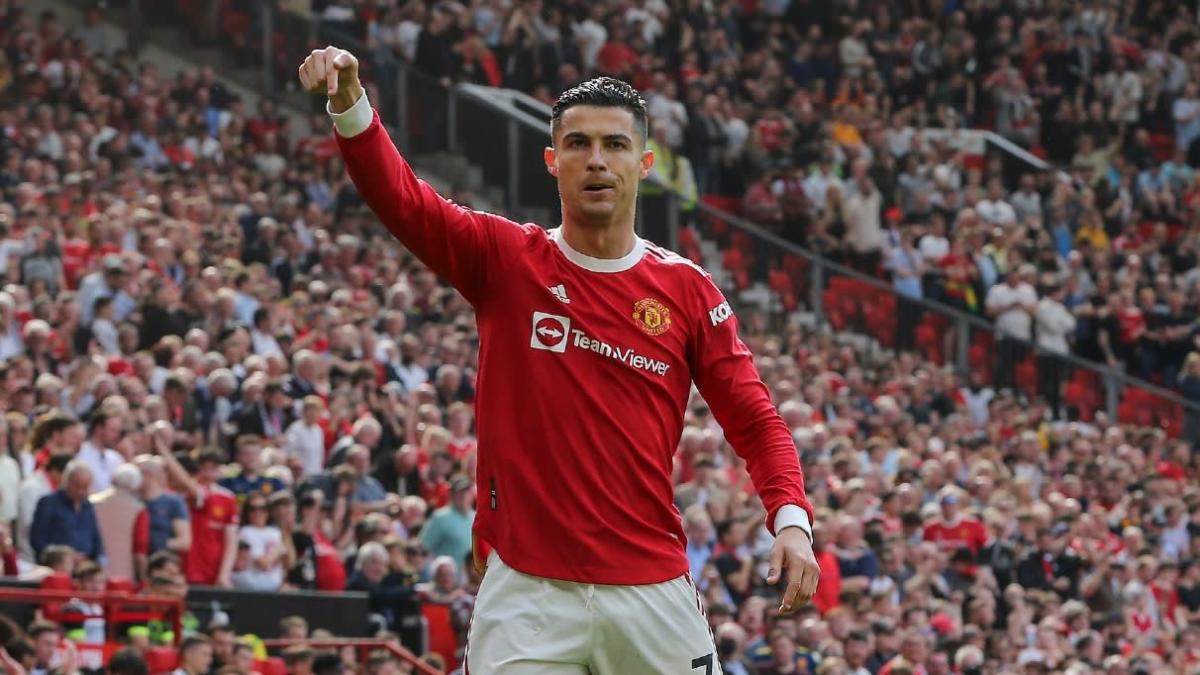 Even though Manchester United have missed out on Champions League football, Cristiano Ronaldo could decide to stay with the club for another season. The Portuguese star has even modelled the club's new kits for 2022/23, which many fans are taking as a huge hint that he'll remain at Old Trafford.
Photos of the new shirt have been leaked and Ronaldo is seen wearing all three of the new Adidas tops: the traditional red home kit, an all-white away kit and a lime green third kit.
For the marketing machine that is Ronaldo to agree to take part in this photo shoot – along with the likes of Bruno Fernandes, Jadon Sancho and Anthony Elanga – means a lot, as his image and time is meticulously planned out, more than any other footballer on the planet.
"HE'LL BE PART OF #MUFC'S PLANS!" 💪@markgoldbridge discusses the leaked kits for next season, and how Ronaldo being in the images and recent comments suggests he's staying. What do you make of the kits, and will CR7 stay? 👇

Join ➡️ https://t.co/jBg8G5JbSp pic.twitter.com/qCD1QCtdFC

— The United Stand (@UnitedStandMUFC) May 14, 2022
Ronaldo hasn't played at Europa League level since 2002/03, back when it was the UEFA Cup and he was still at Sporting CP, but it seems he is preparing for a season in that second-tier competition, willing to stay at Manchester United and miss out on the chance to add to his all-time record of 140 Champions League goals.
Cristiano Ronaldo speaks about Ten Hag's arrival
This isn't the only hint that the No.7 will stay at Manchester United through the summer and beyond, as he has also taken the time to speak about incoming manager Erik ten Hag.
"What I know about him is he did a fantastic job for Ajax, that he's an experienced coach, but we need to give him time," Ronaldo said in an interview with club media.
"I hope we have success, of course, because, if you have success, all of Manchester is going to have success as well. I wish him the best. We are happy and excited, not only as players, but the supporters as well. I wish him the best and let's believe that, next year, we are going to win trophies."
I wish Ten Hag the best and let's believe that, next year, we are going to win trophies.
- Cristiano Ronaldo