Newcastle's 10 best transfers of all time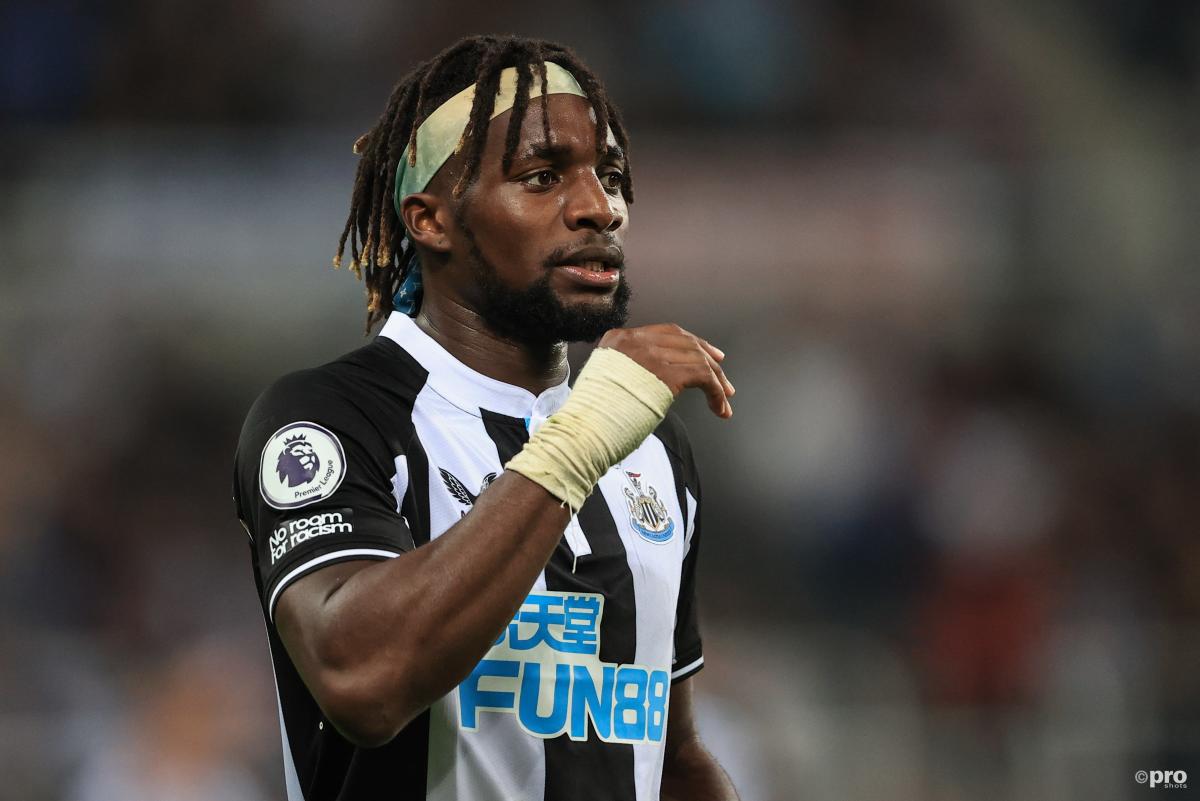 Newcastle United are prepared to spend an influx of cash after coming under new ownership, but they have still made a number of important deals in the transfer market over the years.
The Magpies were once competing at the top of the Premier League in the 1990s and early 2000s, boasting some of the best players in the land at times.
In years since managers have operated largely on shoestring budgets, but there have been a few gems that have shone at St James' Park.
Here is a list of the 10 best transfer signings in Newcastle's history.
Andy Cole – £2.5m (from Bristol City, 1993)
Andy Cole was allowed to leave Arsenal's youth ranks for next to nothing to join Bristol City in 1992, and a year later he moved onto Newcastle United for around £2.5 million.
The Englishman exploded to life in his first Premier League season, hitting a remarkable 34 goals while also providing 13 assists in 40 games in total.
Despite a slower start to the following season, Manchester United were very interested in the striker and picked him up in January 1995, making Newcastle a profit of almost four times the amount they paid for him.
Cole went on to be a star in Sir Alex Ferguson's dominant United side and held the second-best Premier League goal tally for a long period of time before he was overtaken by Wayne Rooney.
Les Ferdinand – £8.5m (from QPR, 1995)
Cole's replacement in 1995 was Les Ferdinand, joining from QPR for around £8.5m the summer after United snatched Cole from St.James' Park.
Ferdinand had been electric for the Hoops, scoring 60 goals in three Premier League seasons, and carried his form into his first campaign at Newcastle, hitting the net 25 times.
He added another 16 in the following season before being poached by Tottenham Hotspur for an identical fee to that which they bought him for.
The sale turned out to be a fantastic deal for the Geordie outfit as Ferdinand never found the same form for the remainder of his career, while the Magpies already had their replacement waiting in the wings.
Alan Shearer – £19m (from Blackburn Rovers, 1996)
That replacement was, of course, Alan Shearer. Newcastle's conveyor belt of outstanding striker signings in the 1990s culminated with one of the best the league has ever seen.
Shearer had won the Premier League title with Blackburn Rovers and equalled Cole's record of 34 goals in a season before moving to Newcastle for £19m.
He would become a club legend and remains one to this day, scoring over 200 goals for the club in all competitions and failing to reach double figures in the league just once, being when he was 35 years of age.
Shearer still comfortably holds the record for the most Premier League goals with 260, and will be one of the first players inducted into the Premier League Hall of Fame.
Hatem Ben Arfa – £5m (from Marseille, 2011)
After initially joining from Marseille on loan in the summer of 2010, Hatem Ben Arfa signed permanently for Newcastle in January 2011 for around £5m.
Over the course of three-and-a-half seasons, Ben Arfa became one of the most exciting players to watch in the English game.
His dazzling footwork and daring skills put together with a wand of a left boot mesmerised the Geordie crowd, with a particularly incredible solo goal against Bolton Wanderers in 2012.
Unfortunately for him, for Newcastle and for all Premier League fans, the Frenchman was unable to realise his full potential and left the Magpies on a free transfer. Behavioural issues plagued his career, and despite a remarkable season at Nice earning him a move to PSG, his career could have been so much better.
Yohan Cabaye – £4m (from Lille, 2011)
Alan Pardew loved signing a Frenchman at Newcastle, and arguably the best one that he snared was Yohan Cabaye, signing him for a bargain of just £4m.
Having been in the remarkable Lille side that won the French league and cup double the season prior, and he carried his class into the Premier League with Newcastle.
An opening season haul of eight assists caught the eye immediately, and he went on to rack up 17 goals and 13 assists in three Premier League seasons.
Newcastle were ultimately unable to hold onto him when PSG came knocking in 2013, sealing a £22.5m deal, but Pardew would bring him back to England in 2015 with Crystal Palace.
Demba Ba – £700k (from West Ham, 2011)
Demba Ba had shown multiple glimpses of his talent at West Ham, but the London club allowed him to leave for Newcastle for a miniscule £700k in the summer of 2011.
The Senegalese star buried 16 league goals in his first season with the Magpies, guiding the side to sixth place on the table and into Europe for the following campaign.
An even better start to the 2012/13 season saw him score 13 goals in 20 games and earn a £7.5m move to Chelsea in January 2013, handing Newcastle a significant profit.
Ba never quite hit the heights at Chelsea and left 18 months later, playing out the rest of his career in Turkey and China.
Papiss Demba Cisse – £11m (from Freiburg, 2012)
Papiss Demba Cisse signed for Newcastle from Freiburg in January 2012, creating one of the most memorable striking duos alongside Ba.
The Senegalese teammates were electric for Newcastle, and Cisse led the way with a ridiculous 13 goals in 14 games after he joined, the most memorable of which was the jaw-dropping half volley at Stamford Bridge against Chelsea.
Unfortunately that was largely where it ended for Cisse, as he never even reached that goal total again in four full seasons, let alone his first six months.
The Magpies were still able to sell him for a respectable fee to Chinese club Shandong Taishan, and he left with many a memory from that delightful six-month period in particular.
Jamaal Lascelles – £4.5m (from Nottingham Forest, 2014)
Jamaal Lascelles had impressed for Nottingham Forest in the Championship, developing through the academy as a teenager before securing a £4.5m transfer to Newcastle.
Joining as a 21-year-old, Lascelles spent a further year on loan at Forest before going straight into the Newcastle first-team in the 2015/16 season.
After just one Premier League season, Lascelles was handed the captain's armband by Rafa Benitez and still holds that honour today.
Having surpassed 100 top flight appearances for the club and being part of the side that lifted the Championship title in 2017, Lascelles has become a fan favourite at the club and will continue to lead them into the future.
Ayoze Perez – £2m (from Tenerife, 2014)
Ayoze Perez admitted that he grew up watching the film Goal, and had to pinch himself when he put the Newcastle shirt on for the first time.
At 21 years of age, Perez signed for the Magpies for around £2m after a breakout season in the Spanish second division with Tenerife.
He became a mainstay in the first-team for five seasons, with a 12-goal haul in the 2018/19 campaign attracting interest from elsewhere.
Perez left for Leicester City for a whopping £30m, delivering Newcastle a sizeable profit and allowing them to bring in a quality replacement.
Allan Saint-Maximin – £16m (from Nice, 2019)
For just over half the amount of money they recouped from Perez's sale, Newcastle brought in flashy Frenchman Allan Saint-Maximin from Nice.
Well known for his Gucci bandanas and supreme skill, Saint-Maximin arrived in England with a great deal of excitement, and he has delivered so far.
Saint-Maximin has been a shining light for Newcastle with his high-energy displays, becoming one of the best dribblers in the division and leaving fans on the edge of their seats whenever he gets on the ball.
With money coming in and the opportunity to strengthen further, Saint-Maximin could remain the key piece for Newcastle, leading the club into a new era.