Move over Messi & Ronaldo! Salah the best player in the world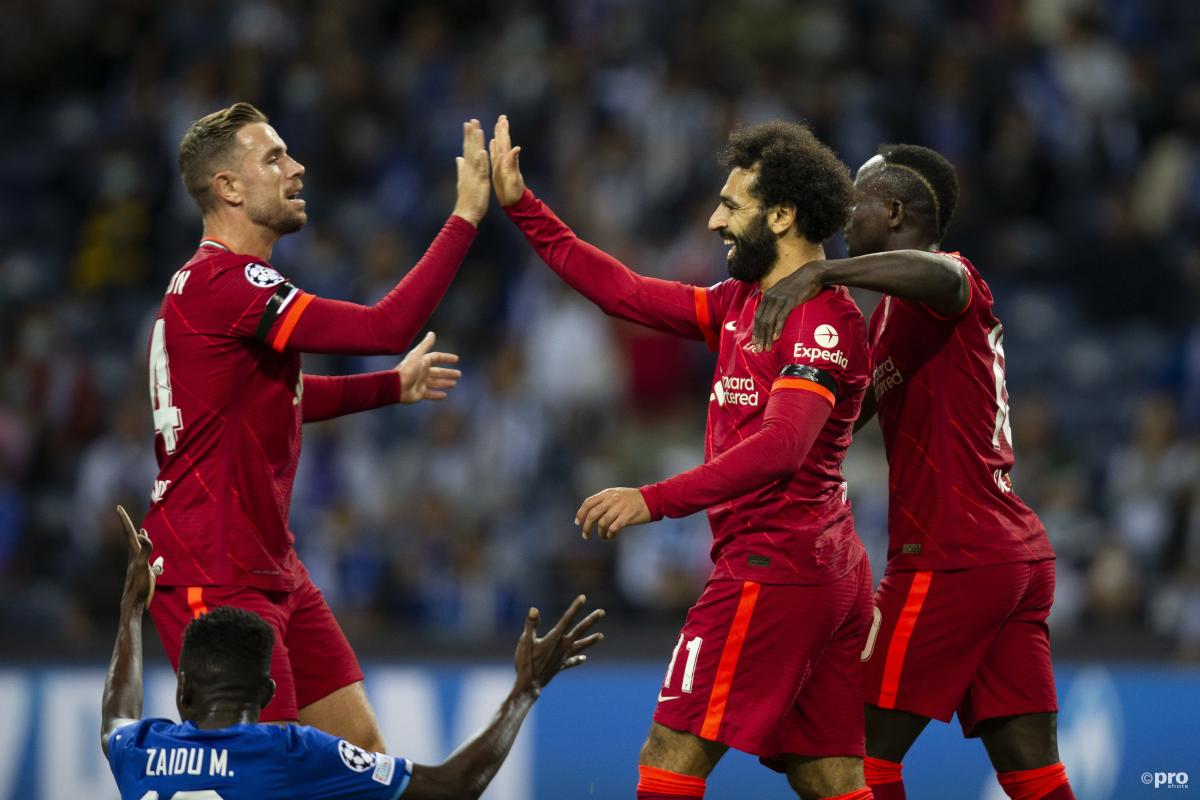 If you've watched any of Liverpool this season, you've witnessed peak Mo Salah, the man who is unquestionably the best player in football right now.
Lionel Messi's slow start to life at PSG, and Cristiano Ronaldo's role at Manchester United reduced to that of poacher, leaves a gap at the summit of the game, one that Kylian Mbappe and Erling Haaland may well be competing for in the future.
But at this moment in time, Salah is absolutely untouchable. Against one of the best teams in Europe in Manchester City a couple of weeks ago the Egyptian produced two moments of dazzling genius.
The first of which was an assist for Sadio Mane, as Salah collected the ball in his own half, drifted past the static Rodri and slid a perfect ball into the path of his team-mate to finish.
The second was (at the time), one of the best goals that will be scored anywhere in Europe this season. Dragging the ball, twisting and turning his way in and out of tackles on the right edge of the area, he then shifted onto his right and lashed an unstoppable shot in off Ederson's far post. It was simply a Salah goal, showcasing all of his talents in a single manoeuvre.
In Salah's next Premier League match, he would somehow surpass the brilliance of the goal against City with one even better. Collecting possession inside the box with a flurry of Watford players around him, he danced his way out of trouble, utilising an outrageous dragged backheel touch in the process, put Craig Cathcart on his backside before cutting back on to his left foot to lash a finish home.
He wasn't up against much - Liverpool defeated Watford 5-0 - but the skill on display was that of a man at the very, very top of his game.
In 10 matches in the Premier League and the Champions League, he has scored 10 goals and recorded four assists. He is already setting himself up nicely for another Golden Boot and even competing against his own high standards he is doing absolutely everything right.
The quality of his goals, such as this effort, are of an obscenely high quality, and it's not just what he's doing to convert chances; he's also easily Liverpool's most creative outlet.
Mo Salah is just absolutely unbelievable at football.

🇪🇬👑 pic.twitter.com/a7zEmgegFe

— Liverpool FC (@LFC) October 3, 2021
He's made 11 accurate key passes, more than one a game. He is shouldering the creative responsibility and goalscoring responsibility and seems happy to do so.
And not only that, but any time he gets on the ball, he triggers the reaction of expectancy that only the truly great players bring. Phil Foden, also superb in the match versus Man City, may well reach that level of consistent brilliance in the years to come, but every Salah touch, movement and action in that fixture brought a gasp of excitement from the Anfield crowd, waiting for him to thrill them. He didn't disappoint.
Quantifying 'the best' player has been a fool's errand for much of the last 15 years because of the presence of Messi and Ronaldo. It's clearly always been one or the other. But as times change, and they get older, it opens up the mantle for others to stake that claim.
And there's no denying that Salah, on this irrepressible form, is a player who everyone wants in their side. Liverpool are lucky to have him, and will do well to tie him down to that new contract sooner rather than later.