Cavani urged to leave Man Utd after Ronaldo arrival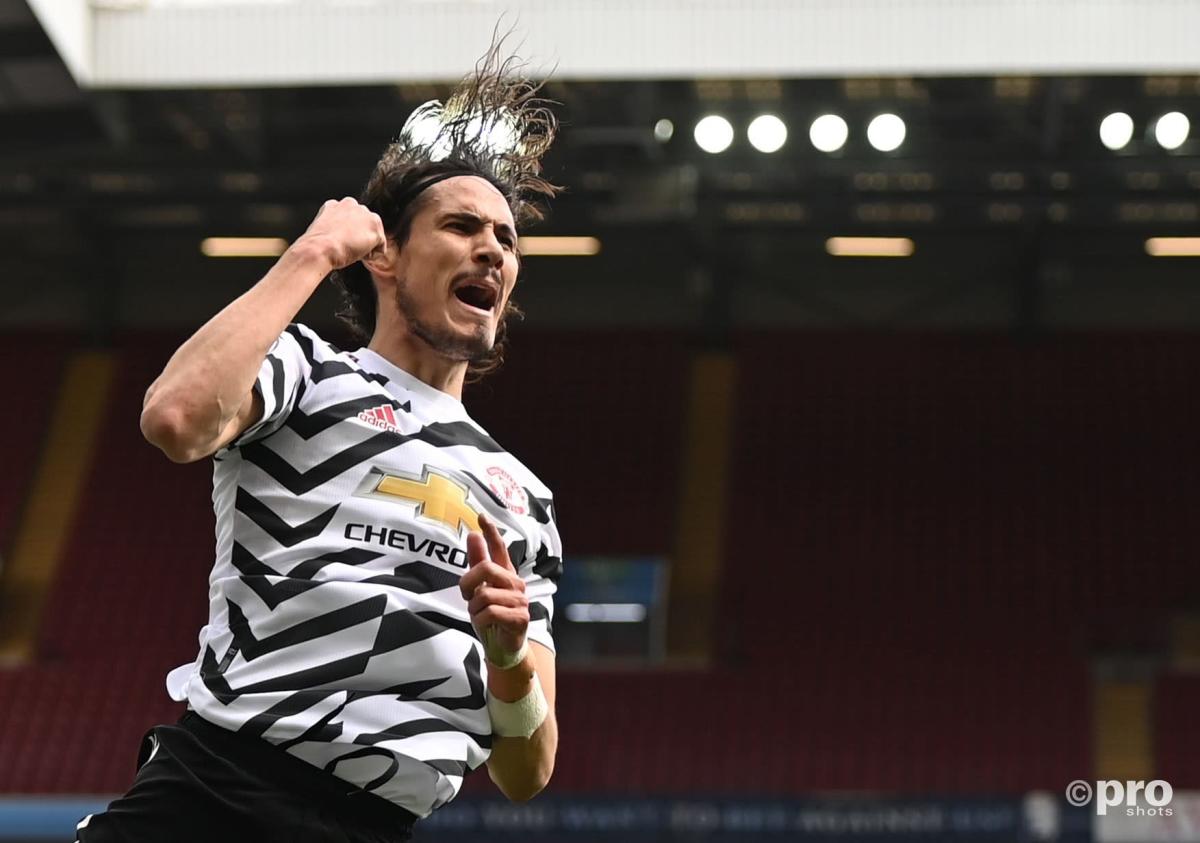 Edinson Cavani's Manchester United career has been derailed by the return of Cristiano Ronaldo, according to the Uruguyan's compatriot Gus Poyet.
Cavani has managed just 115 minutes of Premier League action so far this season, as Ronaldo has taken centre stage at Old Trafford.
In doing so he has received just the one start, in a 1-1 draw against Everton, but was replaced by none other than the five-time Ballon D'Or winner.
And one could argue the writing was on the wall ever since Cavani gave up the No. 7 shirt to his new superstar team-mate.
That said, with an impressive return of 17 goals in 21 starts in all competitions last season, Cavani would have been within his rights to expect more game time this campaign.
The injury to Marcus Rashford might have given an added boost to Cavani's minutes, as well, but it looks as though manager Ole Gunnar Solskjaer is sticking with Ronaldo as his main man up top.
Cavani to leave Man Utd?
Ex-Chelsea midfielder Gus Poyet believes Cavani's time at Old Trafford may come to an end in the January transfer window.
"He was unlucky, because without Ronaldo coming in, he was playing as the main striker," Poyet told talkSPORT.
"The decision of Juventus, Man City getting involved, incredibly went against one person especially – and that was Cavani.
"Maybe he should move in January. From the outside, I don't know him, but if I was him, seeing how things are now, and seeing him not getting to 90 minutes for the national team because he's not playing – maybe."
And it is not only Cavani's club career that is taking a hit as a result of Ronaldo's signing.
Top 10 strikers in the last decade (consistency + great seasons)

1st: Suarez
2nd: Lewa
3rd: Benzema
4th: Agüero
5th: Ibrahimovic
6th: Cavani
7th: Rooney
8th: Mandzukic
9th: Higuaín
10th: Aubameyang

— IG: DebatableFootballOpinions (DFO) (@DebatableFO) October 13, 2021
The Uruguayan had been a stalwart in his national team's side, alongside Luis Suarez, for several years but was benched in the recent World Cup qualifiers against Colombia and Argentina.
"In football, you have to always be ready,'' Cavani had said. ''It's one of the keys at the top level.
"Sometimes you play more, sometimes you play less, managers make decisions, but that doesn't stop the work to always be competitive.
"The league has just started and I have needed to be, not quite like last year, but I'm there to be a part of it."
Should he be moved on, Barcelona and Real Madrid have been mentioned as two potential destinations.