Why Arsenal NEED to sell Lacazette in January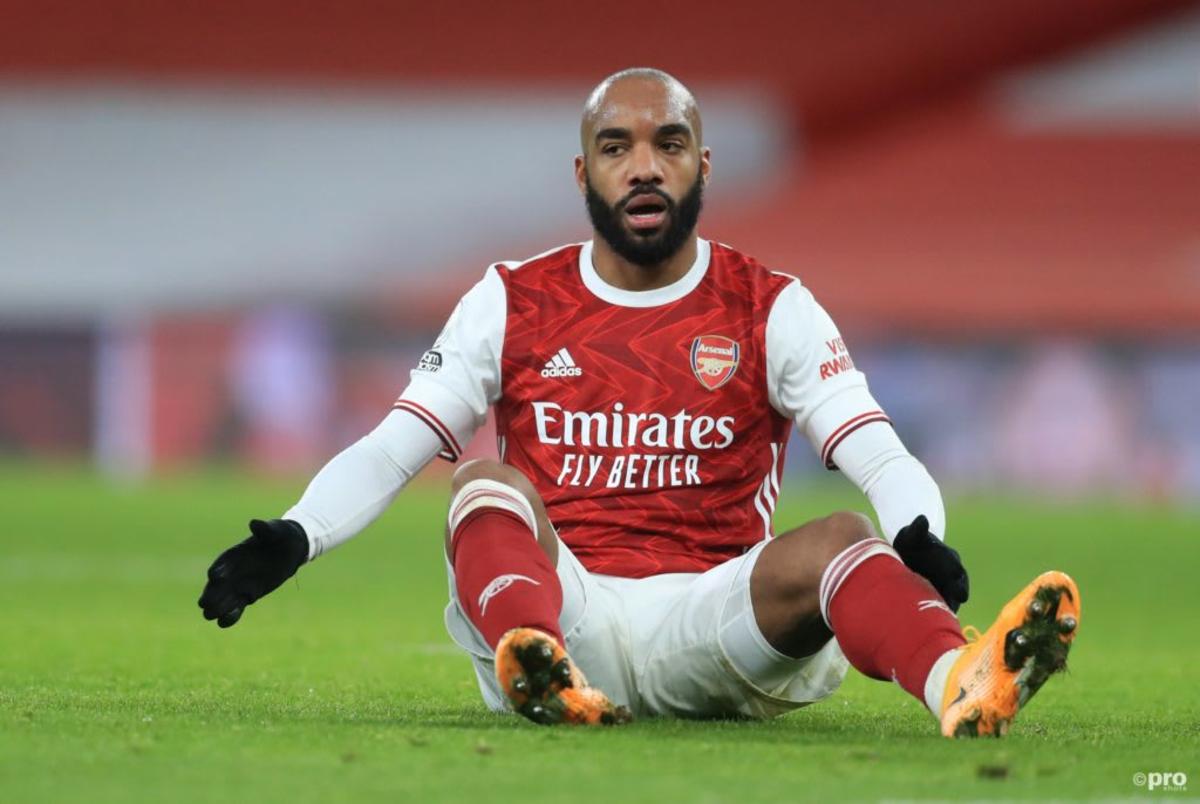 Arsenal have apparently given up all hope of convincing striker Alexandre Lacazette to stay at the club next season.
The French striker's current deal is set to expire at the end of the season and despite efforts to sign him up to a new contract, it now seems as though Lacazette will depart sooner rather than later.
According to Football London, the club have now changed their position with their chief goal scorer and will now prioritise getting a fee for the striker in January.
However, while some fans may be upset at the thought of an established star leaving the club, Lacazette's departure from Arsenal is exactly what the club should be doing in the next window.
He's not very good
Much of Arsenal's demise in English football can be put down to sub-par first team players and Lacazette is, unfortunately, exactly the kind of player that has struggled to truly thrive in the Premier League.
Since joining the club in 2017 for £47.7 million, the French striker has never managed to score more than 15 league goals in a single season and to date he's managed just 50 in 130 Premier League appearances for Arsenal.
Last season the 30-year-old striker bagged just 13 goals in 31 league games for Arteta's side and that's simply not good enough for a clear starter at the club, when he's fit enough to play.
A number of clubs want to buy him
Another reason why Arsenal may wish to bid farewell to the French striker is because they may quite easily be able to cash in on him in January.
Alongside apparent interest from Milan, reports in England also suggest Lacazette is a major transfer target for West Ham in the next transfer window, as David Moyes' side continue their search for a new striker.
Similarly, reports in France have linked the player with a return to Lyon, while the Spanish press inisist Atletico Madrid remain interested in the striker.
Should Arsenal put Lacazette up for sale, they'll likely have plenty of offers. And that's money that could be used elsewhere in the squad.
He's holding up Arsenal's progress
The natural consequence of Lacazette not being good enough for his starting role is that he blocks other strikers from taking on the role and trying to establish themselves as better goalscorers.
Arsenal have spent a fortune on new central defenders, midfielders and wingers in recent seasons, but they haven't really bought any strikers since the French goal scorer arrived in 2017.
While part of that may have been down to the striker doing just enough to retain his spot in the team, another reason has clearly been down to the fact that the club have been reluctant to drop one of their most highly-paid players.
For a team that managed just five more league goals than Southampton last season, that's a huge problem.
Not only is Lacazette not good enough, he's also stopping Arsenal from fixing their striker problem. And that won't be solved until they move the French striker on to another club.