Haaland tipped for inevitable move to the Premier League by Wenger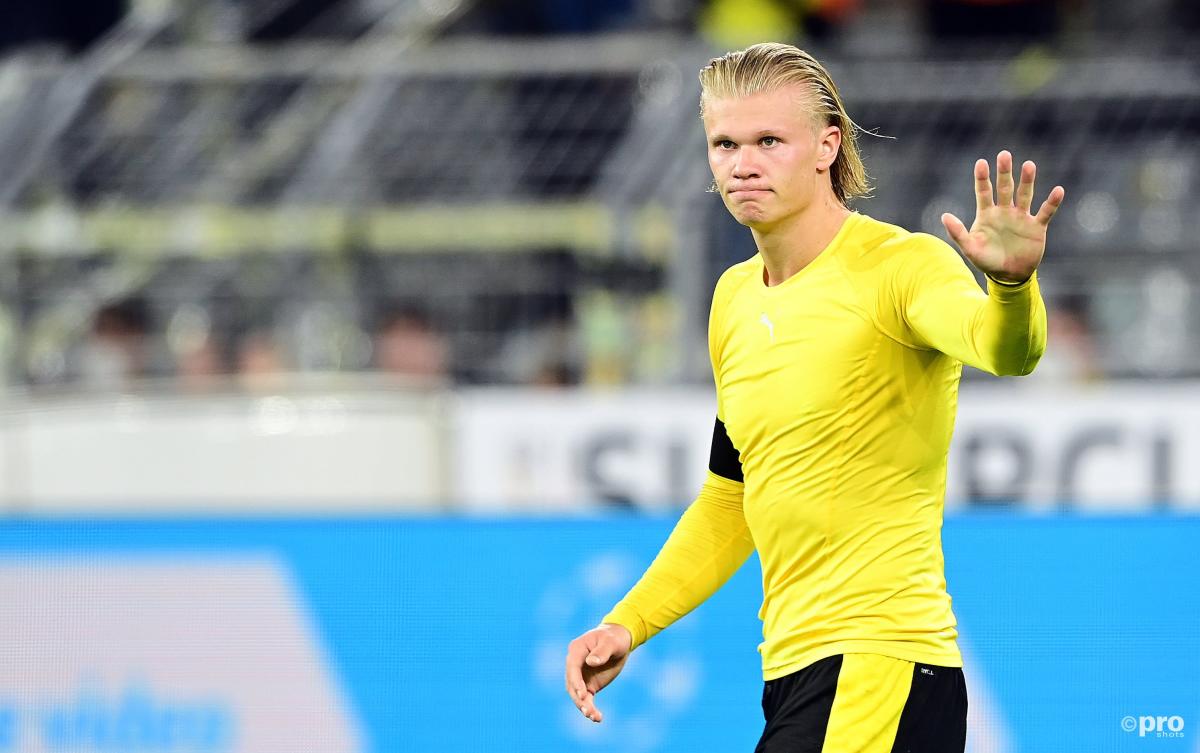 Legendary former Arsenal manager Arsene Wenger believes it is inevitable that Borussia Dortmund striker Erling Haaland will move to the Premier League.
In a relatively short period of time Haaland has emerged as one of the most devastating forwards in world football, and now one of the most sought-after also.
Since moving to Dortmund in January of 2019, he has started 62 games for the German side and scored an incredible 63 goals, while last season he broke the record for the shortest amount of time to reach 20 Champions League goals, beating the record previously held by Kylian Mbappe.
He is wanted by every elite club in Europe, with Manchester United, Manchester City, Chelsea, Liverpool, Barcelona, Real Madrid, Bayern Munich and Paris Saint-Germain all linked with him at one time or another.
Dortmund would be particularly keen to avoid selling him to Bayern, as they have lost a number of key players to their rivals over the years like Robert Lewandowski, Mario Gotze and Mats Hummels.
That leaves England, Spain, or France as a potential destination, and Wenger believes it will be the Premier League simply due to the financial strength of that league currently compared to the others.
"I think that will happen. The economic power of the Premier League is too strong," the Frenchman told Sport Bild.
"English football is dominant because it is where the most money is. The best players always go the best way to make the most money."
"Haaland is likely to be the next high-profile goalscorer after Mbappe. He's a super talent,
"His ambition, his will to score goals and the ability to fight in a duel [set him apart].
"He's there and wants to win, there is something in him that is great for a striker."
The top three contenders to sign Haaland
3. Man Utd
Cristiano Ronaldo might have joined Man Utd again, but this is a club that needs a long-term solution in the No.9 role. There is hope that Mason Greenwood might fill the jersey but Haaland certainly looks a better bet. United have shown a willingness to pull off a major moves this summer and should be considered a serious contender – Ronaldo or not.
2. PSG
If PSG lose Kylian Mbappe to Real Madrid, which seems likely to be the case, then they are likely to have a void for a superstar striker come next summer.
Haaland's profile would be ideal for Neymar and Lionel Messi to feed. PSG certainly have the financial clout to complete such a move and have a strong relationship with Mino Raiola, but will Ligue 1's lack of competitiveness compared to the Premier League be an issue? They have proved nothing is impossible for them in the transfer market.
1. Man City
Manchester City are a side with all the ingredients to attract Haaland. They have tremendous spending power, a well-established manager and play in the Premier League. And of course a need for a centre forward.
His father, of course, also played for Man City.
Perhaps missing out on Harry Kane and Ronaldo will not be so bad after all...