Which Premier League club suits Haaland best?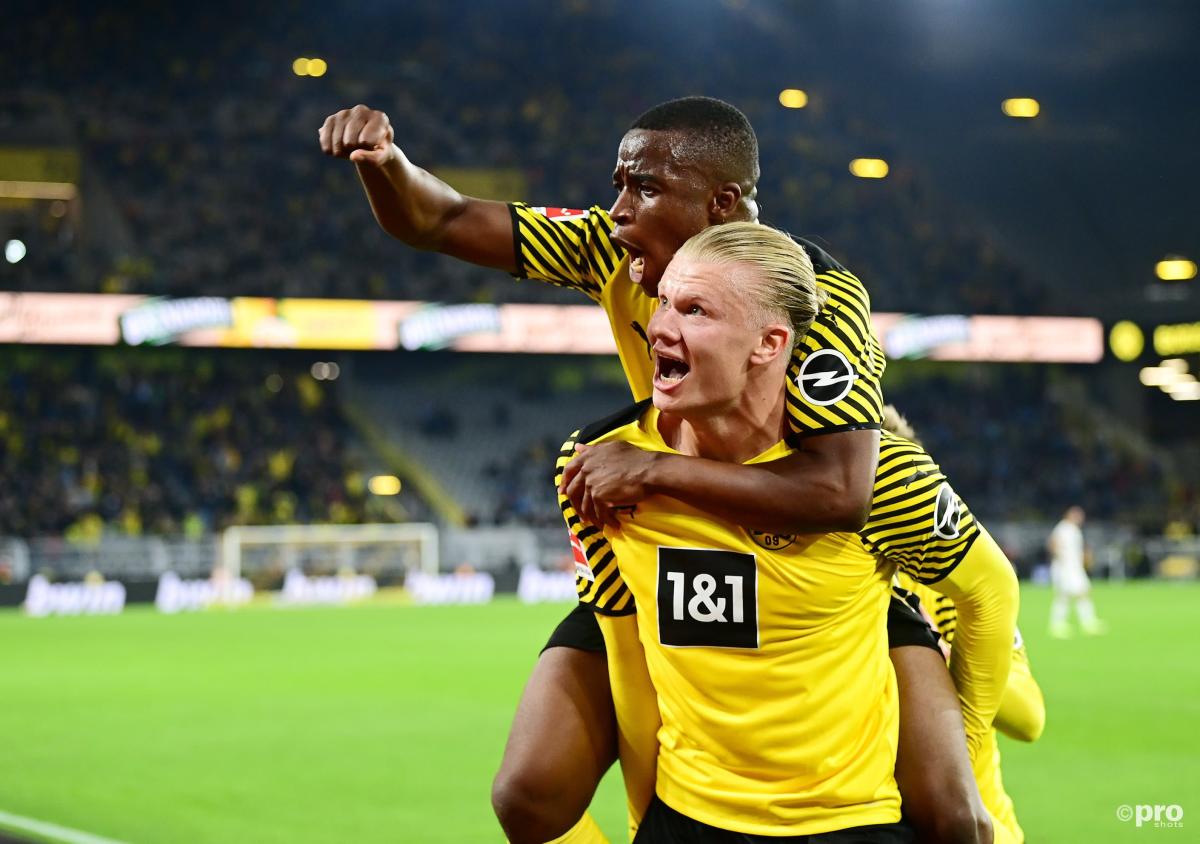 Erling Haaland will inevitably move to the Premier League, according to legendary former Arsenal manager Arsene Wenger.
Wenger believes that the financial pull of the Premier League will ultimately be too great for the Norway international to resist, despite interest from a myriad of top European clubs, including Real Madrid, Paris Saint-Germain and Bayern Munich, who would all love to welcome the prolific 20-year-old into their ranks.
In the Premier League, meanwhile, there are only four major contenders to sign him at present.
Arsenal, out of European football, cannot hope to attract a figure or Haaland's standing, even if they could afford to sign him, while Tottenham's lack of trophies rules them out as a serious contender even before accounting for the presence of Harry Kane, who remains at the club despite summer bids from Manchester City.
So of the remaining candidates to sign Haaland – Chelsea, Liverpool, Manchester City and Manchester United – who has the game that best suits the forward?
Chelsea
While the odds of Chelsea signing Haaland are presently low – they have just splashed out on Romelu Lukaku from Inter, after all – it is not a possibility that should be entirely discounted given the perpetual state of flux that the Stamford Bridge side appear to be in.
By next summer, Chelsea should be well versed in playing with a pure centre-forward due to Lukaku's presence, though the Belgium international does have a greater propensity to take the ball with his back to goal than Haaland.
Nevertheless, Thomas Tuchel's squad should be honed in a style that suits the Dortmund forward by next summer.
Liverpool
Jurgen Klopp is a former Dortmund coach and enjoyed great success with the Bundesliga side thanks to his self-appointed 'rock-'n'-roll' brand of football. BVB have not departed from that thinking too much since the days of the Liverpool boss, who still prefers a rather vertical style at Anfield.
For that reason, Haaland would be a good match for the Reds, who are quick on transition and would only be enhanced by the pace, power and finishing ability that Haaland boasts.
Manchester City
While Manchester City may be touted as favourites to sign Haaland, they arguably have the style of football presently that least suits him. They control possession to an outrageous degree but have a propensity to lack incision in the final third.
Perhaps manager Pep Guardiola may adopt a more direct approach if he had a centre-forward of Haaland's attributes, but the Catalan has shown in the past that old habits die hard, as Zlatan Ibrahimovic can attest after his failed spell at Barcelona.
Manchester United
It's still a little unclear what Man Utd are meant to be under Ole Gunnar Solskjaer and they will doubtless evolve in the weeks ahead with Cristiano Ronaldo in their ranks.
While the arrival of Ronaldo is a short-term blessing, it could also be seen as a long-term curse as fitting both he and Haaland into the same starting XI will be a complicated task – and neither will want a spot on the bench.
Pairing Ronaldo and Haaland is possible, but to the detriment of other areas of the side and it would be a bold move for Man Utd if they were to go down this route.
The verdict
The presence of Ronaldo at Man Utd complicates a move to Old Trafford, just as Lukaku at Chelsea does at Stamford Bridge.
With Manchester City's slow build up alien to Haaland, that leaves Liverpool as the team best suited to the game of the Norway star - but can they get their hands on him?