Top 10 spending clubs in summer transfer window so far
With the transfer window approaching its end date we can already begin to see which clubs have spent the most amount of money this summer.
Some clubs have sold youth players and back-up stars to fund the signing of new players, while other clubs have dug into their deep pockets to break new transfer records.
Article continues under the video
So far these are the biggest spenders of the summer transfer window.
10. Norwich City - £54m (€63m)
Having cashed in on winger Emiliano Buendia, newly-promoted Norwich have used the money wisely by signing a number of players to cover a number of positions.
In attack the English side have signed Milot Rashica from Werder Bremen and Christos Tzolis from PAOK for a combined £20m, as well as striker Josh Sargent from Bremen for £8.5m.
The midfield was bolstered with the £5.4m signing of Nice talent Pierre Lees Melou, while in defence Ben Gibson, Dimitrios Giannoulis and Angus Gunn were all signed for around £20m.
9. Leicester City - £60.8m (€71m)
Leicester have once more conducted excellent business in the transfer window. Known for shrewd acquisitions and big sales, just look at Harry Maguire, the Foxes have done it again this year. Both Patson Daka (£27m) and Boubakary Soumare (£18m) had been linked with Champions League clubs over the past 12 months, but it was Leicester who managed to land them.
Daka arrives after a stellar season as RB Salzburg's natural Erling Haaland replacement, 34 goals in 33 starts isn't half bad, while Soumare helped Lille to the Ligue 1 title.
Ryan Bertrand arrived on a free from Southampton, while the arrival of Southampton central defender Jannik Vestegaard for £15.8m undoubtedly comes with a certain degree of Premier League talent and experience.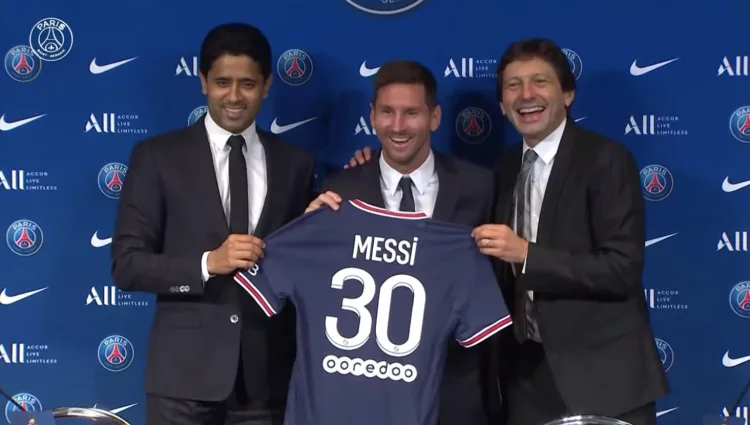 8. PSG - £68.4m (€80m)
Having signed Lionel Messi, Gini Wijnaldum, Sergio Ramos and Gianluigi Donnarumma on free transfers, Paris Saint-Germain's spot on this list is a little misleading.
However, the French giants have still spent a huge amount of money in bringing Inter right-back Achraf Hakimi to the club for £54m and Danilo Pereira from Porto for £14.4m.
7. RB Leipzig - £82.4m (€96m)
RB Leipzig are currently the highest spenders in Germany, but have actually broken even so far. From the sales of Ibrahima Konate to Liverpool and Dayot Upamecano to Bayern Munich, the German side have shrewdly added to their squad with some excellent acquisitions.
The club failed to adequately replace Timo Werner last season, but have done so now with the acquisition of Andre Silva (£21m) from Eintracht Frankfurt.
Leipzig lost two centre-backs in Konate and Upamecano, but have replaced them with Josko Gvardiol (£17m) and Mohamed Simakan (£13.5m), two outstanding youth defenders from Dinamo Zagreb and Strasbourg respectively. Angelino made his loan move from Man City complete for £13m, while Benjamin Henrichs was signed from Monaco for £13.5m.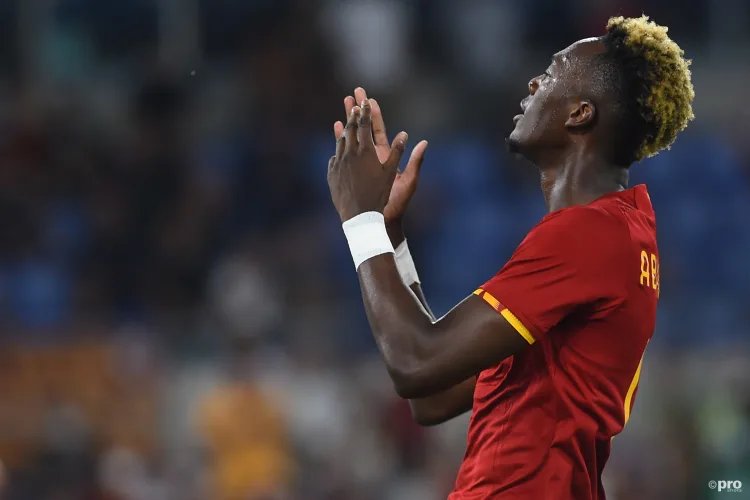 6. Roma - £87.9m (€102m)
With Jose Mourinho now in charge at the club, Roma clearly mean business and that can be seen from the business they've done in the transfer window.
Not only have the club spent £36m on Chelsea striker Tammy Abraham but they've also signed striker Eldor Shomurodov from Genoa for £15.7m, left-back Matias Vina from Palmeiras for £11.7m and goalkeeper Rui Patirico from Wolves for £10.3m.
5. Aston Villa - £95m (€110m)
Aston Villa are clearly intent on adding to an impressive season in the Premier League last season with the signing of Emiliano Buendia from Norwich for no less than £35m.
Following the departure of Jack Grealish to Man City, the club then used those funds to sign Southampton striker Danny Ings for £31.7m and Bayer Leverkusen winger Leon Bailey for a further £28.8m.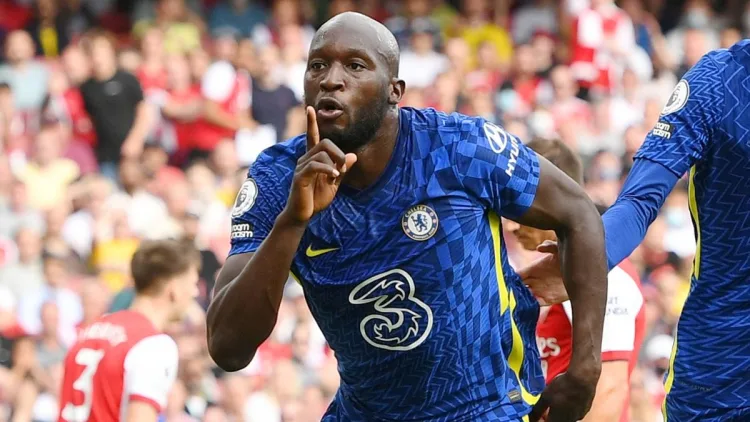 4. Chelsea - £103.5m (€120m)
Unlike a number of clubs on this list, Chelsea have spent the entirety of their transfer budget on a single player.
Following a season that underlined their need for a proven goalscorer, the Stamford Bridge side went out and bought one of the best in the business in Inter striker Romelu Lukaku.
The Belgian international has made his return to the Premier League side and in the process become one of the most expensive players in the world.
3. Manchester United - £112m (€130m)
Over the last 12 months the Red Devils have made the transfer of Jadon Sancho their number one priority in the market, and this summer they finally got their man in a £73m deal with Borussia Dortmund.
The club then doubled down on their intent to challenge for serious silverware this season by signing Real Madrid central defender Raphael Varane for a further £36m.
2. Manchester City - £114m (€133m)
Few would be surprised to see Manchester City near the top of any list documenting the spending of some of Europe's biggest clubs. The Premier League champions can currently lay claim to the most expensively assembled side of all time and they've wasted no time adding to it this summer.
Alongside minor signings like Kayky from Fluminense and Scott Carson from Derby County, the club made one of the biggest signings of the summer with the purchase of Aston Villa star Jack Grealish for £105.7m.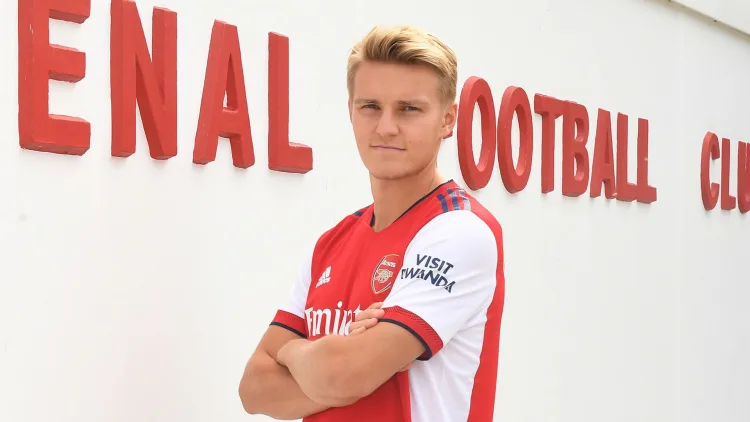 1. Arsenal - £132m (€154m)
While Man Utd are busy signing multiple Champions League winner and World Cup winner Raphael Varane, Arsenal have opted to sign Brighton defender Ben White for significantly more.
The Gunners have signed the Englishman for a cool £50m which is the second highest fee for any player in Europe so far this summer.
Albert Sambi Lokonga has also arrived from Anderlecht for around £16m, while Nuno Tavares was brought in to provide left back cover for Kieran Tierney, costing £7m.
However, the spending didn't stop there. Not only did the London club spend £25m signing back-up goalkeeper Aaron Ramsdale but they also spent a further £32m bringing Martin Odegaard back to the club. And in the process they've outspent every club in Europe.
Read more about:
Serie A
,
Bundesliga
,
Ligue 1
,
Premier League
,
Dortmund
,
Leicester
,
Man United
,
Milan
,
PSG
,
RB Leipzig
,
Aaron Ramsdale
,
Achraf Hakimi
,
Albert Sambi Lokonga
,
Andre Silva
,
Angelino
,
Ben White
,
Benjamin Henrichs
,
Boubakary Soumaré
,
Christos Tzolis
,
Danilo
,
Danilo
,
Danilo Pereira
,
Danilo Pereira
,
Danny Ings
,
Dayot Upamecano
,
Dimitrios Giannoulis
,
Eldor Shomurodov
,
Emiliano Buendía
,
Erling Haaland
,
Gianluigi Donnarumma
,
Harry Maguire
,
Ibrahima Konaté
,
Jack Grealish
,
Jadon Sancho
,
Josh Sargent
,
Josko Gvardiol
,
Kieran Tierney
,
Lionel Messi
,
Martin Odegaard
,
Matías Viña
,
Milot Rashica
,
Mohamed Simakan
,
Patson Daka
,
Pierre Lees-Melou
,
Raphaël Varane
,
Romelu Lukaku
,
Ryan Bertrand
,
Sergio Ramos
,
Tammy Abraham
,
Timo Werner
,
Vinicius