Salah's contract talks at Liverpool are stalling, but why?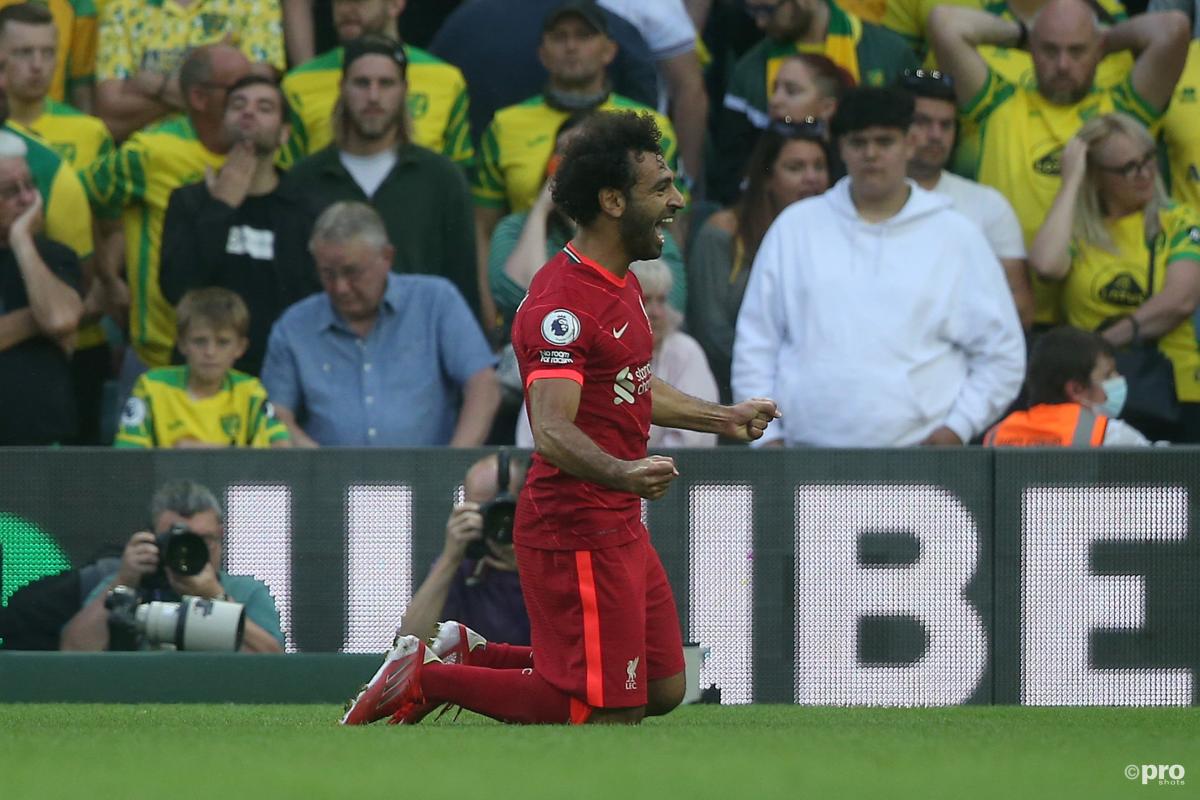 Liverpool have had a fairly busy summer, but not because they have been buying an array of stars. Rather because they have been ensuring they keep the ones they already have.
So far, Virgil van Dijk, Fabinho, Trent Alexander-Arnold and Alisson have been tied down to new contracts, while an extension for Jordan Henderson will likely be announced soon.
One star's future that they are currently sweating over is Mohamed Salah.
The Egyptian currently has a deal in place until the summer of 2023, and as this season progresses, the more pressure will be added on the club to sell him in 2022 in order to receive a significant transfer fee.
In order to avoid continued speculation about a transfer away, now is the time for Liverpool to meet Salah's demands or risk losing him, potentially for a knockdown price.
According to the Times, Liverpool will need to make him the highest paid player in the club's history in order for a new deal to be agreed.
Salah currently earns around £200,000 per week at Anfield - the same as Thiago - and any new deal would see him outright become the highest earner.
Following his exploits in the opening match of the season versus Norwich in which he scored a beauty and also recorded two assists, his agent posted a message on Twitter alluding to talks with the club.
"I hope they're watching," tweeted Ramy Abbas Issa.
Speculation surrounding Salah's future has never been particularly quiet, especially when he previously stated a desire to play in La Liga, potentially for Real Madrid or Barcelona.
Even though a transfer to either of these clubs is highly unlikely at the moment, he would be able to leave for Spain on a free transfer in two years.
The most likely scenario is that Salah will indeed sign a new deal with Liverpool, even after the flirtations with the Clasico duo.
I hope they're watching.

— Ramy Abbas Issa (@RamyCol) August 14, 2021
How has Salah performed for Liverpool?
Salah has emerged as not only one of Liverpool's greatest ever signings, but one of the greatest signings in Premier League history.
After failing at Chelsea, largely due to a lack of opportunities, Salah headed to Serie A with Fiorentina and then Roma, where he developed his game to become a star forward.
At Liverpool, he has gone on to bigger heights, and has been a key element in the club once again becoming champions of England for the first time in 30 years.
With Salah at Anfield, Liverpool have won their first ever Premier League title and also the Champions League, solidifying their status as one of the best-performing teams in the history of the European Cup.
In the victory against Norwich, he broke another record as he is now the first player ever to score on the opening day of the season for five consecutive years.
In his first season with the club, he broke the record for the most goals scored in a 38-game campaign by netting 32 times, while in that season he also outscored three teams in the Premier League.
Salah is their top goalscorer in the Champions League, the fastest player to score 50 goals for Liverpool, and the fastest foreign player to be involved in 100 goals (via a goal or an assist) in the top flight.