Man United legend slams 'frustrating' Martial as struggles continue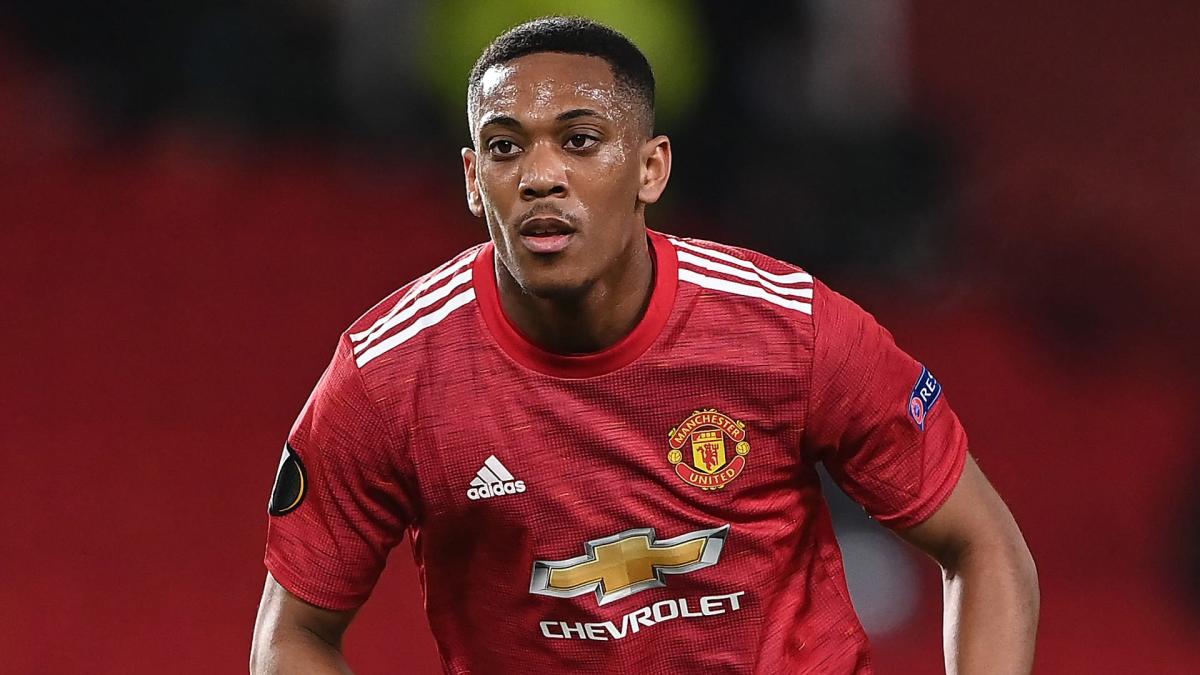 Manchester United legend Rio Ferdinand has criticised Anthony Martial's impact at the club, labelling the Frenchman "frustrating" as he struggles for form.
Martial signed for United in 2015 for what was a British record fee for a teenager at the time, and he burst to life at Old Trafford with a stunning debut goal against Liverpool.
He went on to score 11 Premier League goals in his first campaign but has stagnated since, and Ferdinand said on his Youtube channel that Martial is regressing.
"I think the most frustrating thing about him is that he's actually gone backwards from when he first signed," he said.
"You look at when he hit the scene with the goal against Liverpool and you think to yourself, 'wow what have we signed here?' But he's not really hit those heights since."
Ole Gunnar Solskjaer has backed the 25-year-old to get back to his best, despite a difficult 2020/21 campaign that produced just four goals in a measly 22 league games.
With Jadon Sancho coming in this summer and Edinson Cavani proving a valuable acquisition last season, Martial has seen his name fall down the pecking order.
But with Sancho only fit enough to come off the bench and Cavani and Marcus Rashford both out of the side, there has been a void to fill at centre-forward.
Ferdinand says Greenwood should be Man United's No.9
Mason Greenwood did it to good effect in the win over Leeds United on opening day, and Ferdinand was baffled that he wasn't deployed in the same position again a week later.
"Mason Greewood, arguably, has probably been our best player since we have come back (for the new season)," he said.
"In the two games we have played in the league, the guy has just come back stronger, fitter, better, and come back growing into being a man from a boy.
"So why shift him from centre forward to out wide? I totally do not understand it. He is the goal-getter. Cavani is not fit, Greenwood – put him as a No.9, I think he is good enough to do that.
"To put him out wide, that was the baffling one for me."
Martial has been linked with a move away but United appear to have settled on keeping him at the club, and Solskjaer will hope to get more out of him as United set out to challenge for titles this season.