Scarlett, Elliott and eight Premier League's teenage stars to watch in 2021-22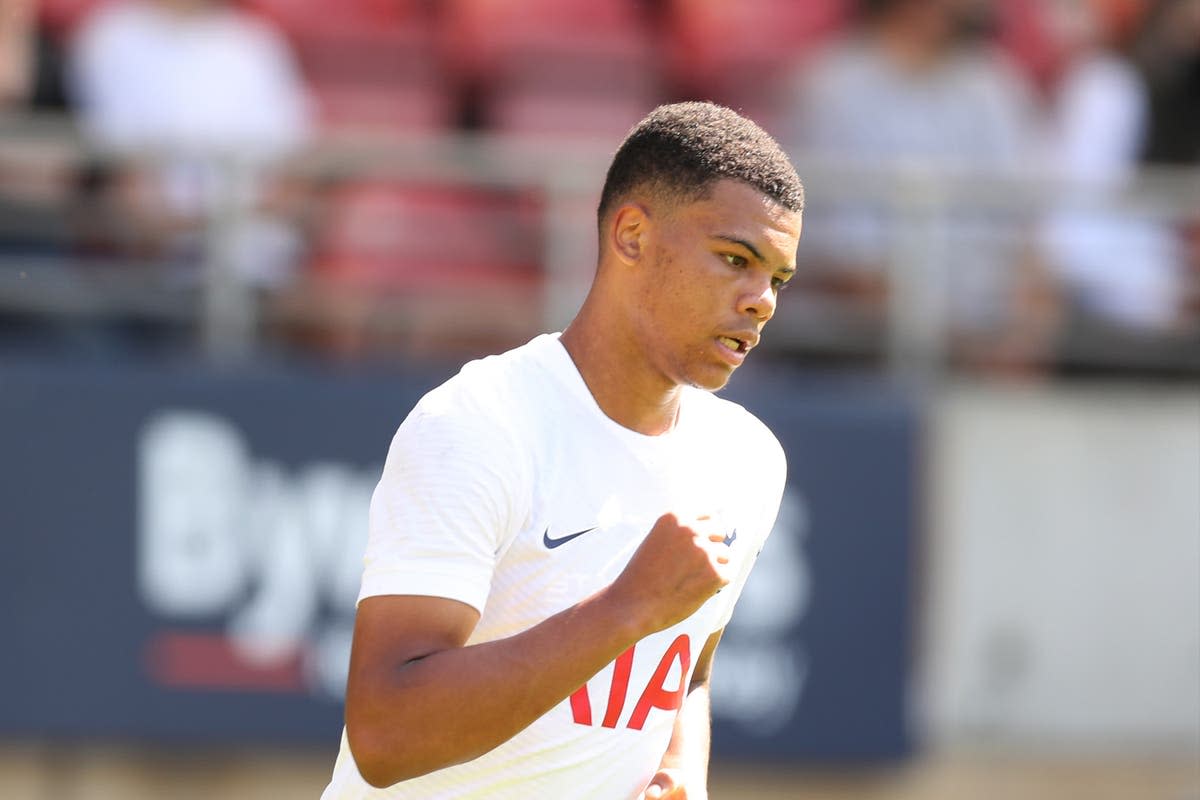 The Premier League season returns this weekend with Manchester City looking to retain their title up against the likes of Manchester United, Chelsea and Liverpool.
While most of the rest of Europe have been struggling financially during the pandemic, the English top-flight has again been free-spending.
Massive deals have already taken place, like Jadon Sancho and Raphael Varane moving to Man Utd, Jack Grealish moving to Man City and Cristian Romero leaving Atalanta for Spurs.
There will certainly be more to come, too, with Romelu Lukaku expected to make his return to Chelsea official in the coming days.
Within the Premier League there is also a selection of teenage superstars who are poised to make an impact, some more experienced than others.
So, here are eight players under 20 to look out for in 2021/22.
Mason Greenwood - Man Utd
Manchester United may have flashed the cash to sign Sancho but they may have something of a secret weapon in their ranks this season in the form of Mason Greenwood.
Old Trafford regulars will be desperate to see the young striker get game time this season and their wish may finally be granted, as Ole Gunnar Solskjaer turns his attention away from Anthony Martial.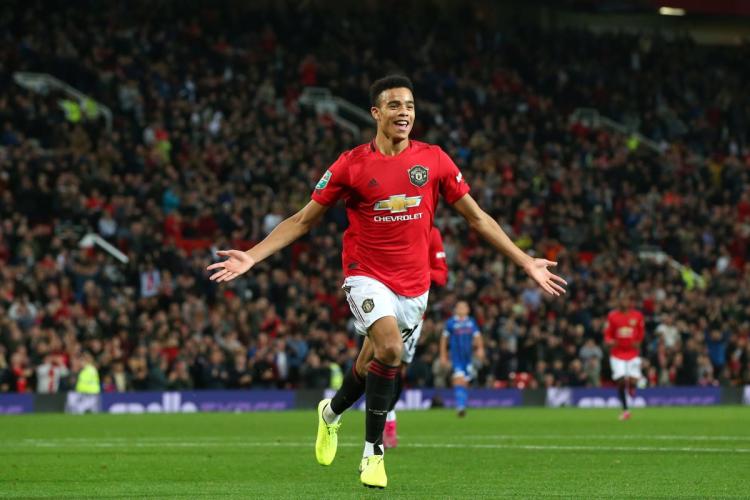 Greenwood has rarely struggled to impress in his appearances so far, with 12 goals and six assists last season. Just imagine what he could achieve if he actually started an extended run of games.
Bukayo Saka - Arsenal
Bukayo Saka may not wish to dwell on how Euro 2020 ended but he'll certainly be looking forward to another Premier League campaign that should put him front and centre of Arsenal's efforts to break into the top four.
Whether playing at left-back, left-wing, right-wing, or even as a No.10, Saka was often Arsenal's most exciting player due to his pace, ball control and ability to score and create goals with ease.
The young star managed to bag seven goals and 10 assists in all competitions last season and will certainly be looking to improve upon that record this time around.
Harvey Elliott - Liverpool
Harvey Elliott has only just turned 18 years old, but he is set to be a member of Liverpool's first team squad for the upcoming campaign.
After impressing in a few fleeting outings following his move from Fulham, the young Englishman was sent out on loan to Blackburn for the 2020/21 season.
It went just about as well as a loan move can to develop a player as he was fantastic in the Championship, scoring seven goals and recording 11 assists in 31 starts.
Liverpool are reportedly looking for another winger this summer, but they might already have one ready to step up.
Michael Olise - Crystal Palace
The number of teams interested in signing Michael Olise highlights just how far he has come over the past 18 months.
In the 2019/20 campaign, he made 19 appearances for Reading in the Championship, scoring no goals and recording just one assist.
In the 2020/21 season, he made 44 appearances, scoring seven goals and laying out 12 assists, which means there is only one player in the entire league who has made more assists – Player of the Year Emiliano Buendia of Norwich.
A move to Palace was earned, and he could potentially form a devastating attacking midfield triumvirate alongside Wilfried Zaha and Eberechi Eze.
Toni Livramento - Southampton
Toni Livramento is Chelsea's Academy Player of the Year for 2020/21 which can't really be underestimated as the Blues have a plethora of talent in their youth squads.
As a wing-back, he is expected to contribute both in defence and attack, and he does so.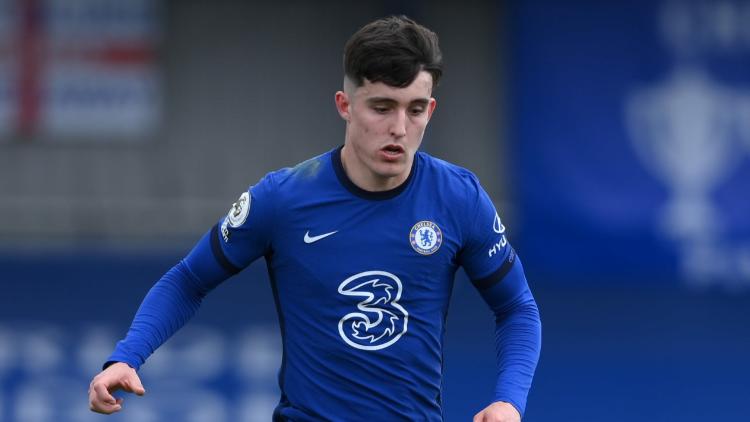 In his last full season with the Chelsea youth team he recorded an impressive 13 assists and three goals in 26 appearances.
Livramento became disillusioned with life at Chelsea after their pursuit of wing-back Achraf Hakimi and eventually sought a move to Southampton.
Chelsea have included a buy-back option, though, as well they should.
Ademipo Odubeko - West Ham
West Ham are not blessed with an array of attacking talent in the centre-forward position as they only really have Michail Antonio (a converted winger) capable of playing the lone striker role currently.
If they deem him ready, they certainly have another option in Ademipo Odubeko, their free-scoring youngster form the under-23s.
West Ham actually took Odebeko from Man Utd and so far has hit the back of the net at every level including the e-18s and the aforementioned u-21s.
David Moyes says the Hammers have "high hopes" for the 18-year-old.
Dane Scarlett - Tottenham
All the talk this summer is about whether Harry Kane will stay or leave, with Man City pondering over whether to make a huge £150m bid for the England star.
Though his departure will be a massive blow, it will be softened ever-so-slightly by the fact that they have young Dane Scarlett in their ranks, who is seen as Kane's attacking heir at the club.
The 17-year-old is already the youngest player to have played in the Premier League for Tottenham, with his minutes set to increase this season under Nuno Espirito Santo.
He is very, very young, but has already proven he has an eye for goal.
Carney Chukwuemeka - Aston Villa
In April Aston Villa Under 18s demolished Newcastle United 6-1 in the FA Youth Cup to earn a place in the semi-final of the competition, with 17-year-old midfielder Carney Chukwuemeka scoring a hat-trick.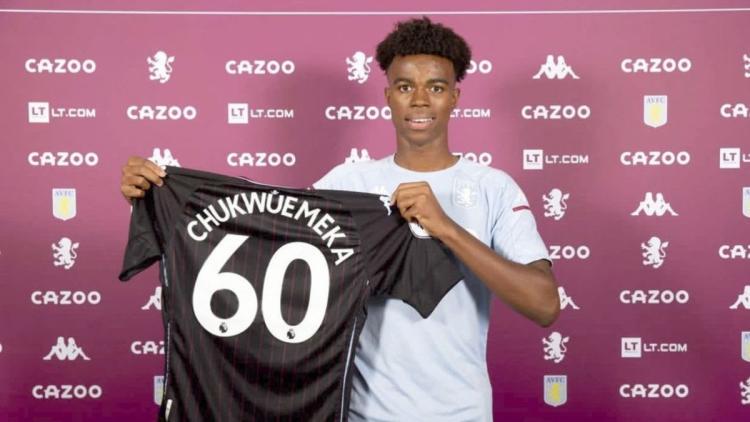 The young star has been enjoying a burgeoning reputation due to his exploits in the youth set-up of the Villans, and made two appearances off the bench at the tail end of last season to make his debut in the top flight.
He is composed on the ball, can pick a pass from midfield, and is extremely athletic, which allows him to continually heap pressure on the opposition with his pressing, should he be asked.
However, his greatest talent is arguably his shooting as two of his goals in the aforementioned game against Newcastle were of the highest quality.