Van de Beek will not get a chance at Man Utd - Ferdinand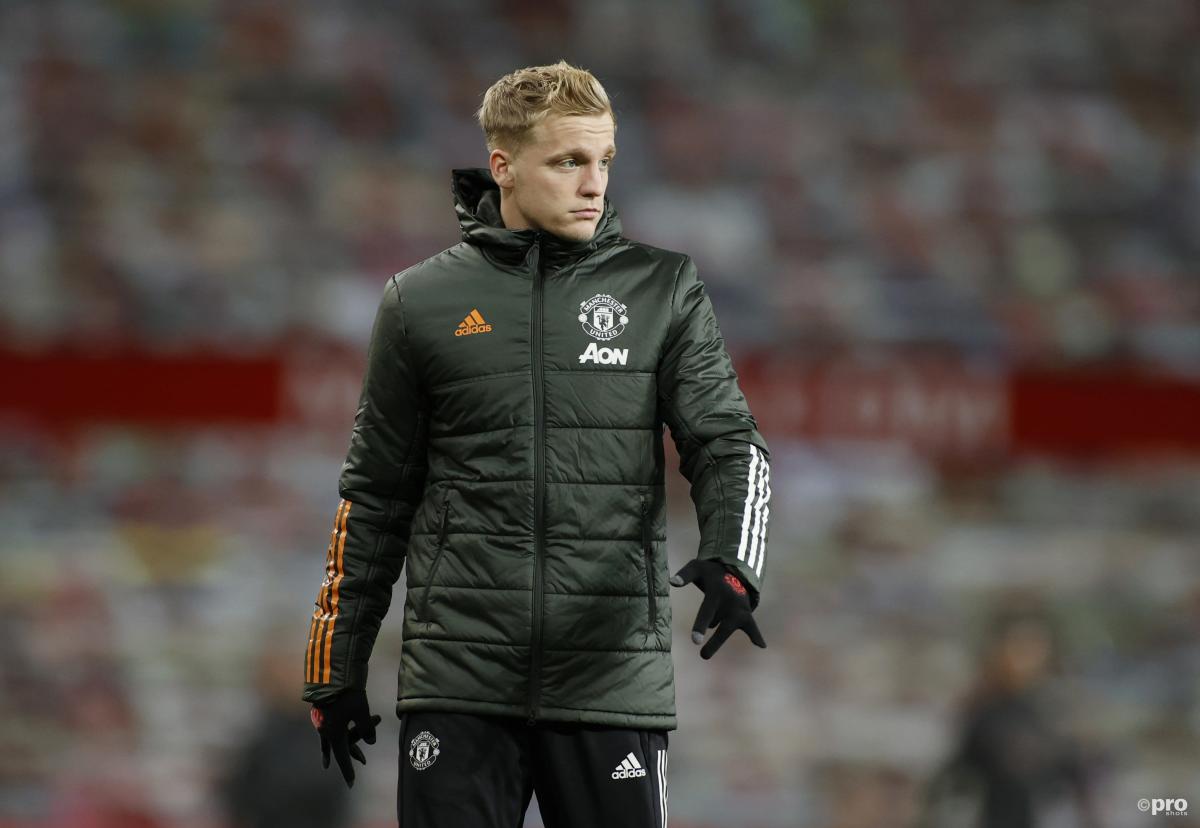 Donny van de Beek won't ever get the chance to impress at Manchester United, in the opinion of former Red Devils defender Rio Ferdinand.
The Dutchman arrived at Old Trafford as the club's marquee signing last summer, joining from Ajax for a fee of €40 million.
In just over 12 months with Man Utd he has not been given consistent opportunities to impress, however, as he started just four matches in the 2020/21 Premier League season.
In all competitions, he made 17 appearances, 11 of which were starts, which amounted to less than 1,000 minutes of football.
Though Van de Beek has not sparkled when given an opportunity, many fans and pundits believe he would improve if he was given more consistent chances rather than just starts in the occasional cup game.
Ferdinand thinks the damage has already been done though, and has questioned whether the former Ajax man will ever get the opportunities he arguably deserves.
"Donny van de Beek, he's not going to get a chance in this team is he? £40million and he ain't going to play," Ferdinand told FIVE.
"Anyone coming in under Ole is an Ole signing. You give him the credit for the players who come in and do well, and you've got to take [criticism].
"I'm not one of those people who think every signing is going to be great. You are going to get them wrong, Fergie got them wrong.
"It's inevitable when you sign so many players that you get one or two wrong.
"Van De Beek, you don't know if he's wrong or right because he doesn't get the opportunity. That's the problem."
Van de Beek wasting away at Man Utd
Former Ajax star Marciano Vink, meanwhile, believed Van de Beek is "wasting away" at the club.
"He is wasting away at United," Vink told Voetbal Zone.
"Of course he has one of the best number tens in Europe as a competitor. Bruno Fernandes is fantastic. If you see what he did against Leeds United last weekend… I think you get really small on the bench, you want to go home and kick in all the doors there.
"You've got Scott McTominay, you've got Paul Pogba... It just won't work. You saw when he came in last season that he was a shadow of the player he was at Ajax.
He walked with his soul under his arm.
"The balls he got were then just behind him, or not played well, and then you don't get into your rhythm. It got worse by the week."