Arsenal's 10 best transfers of all time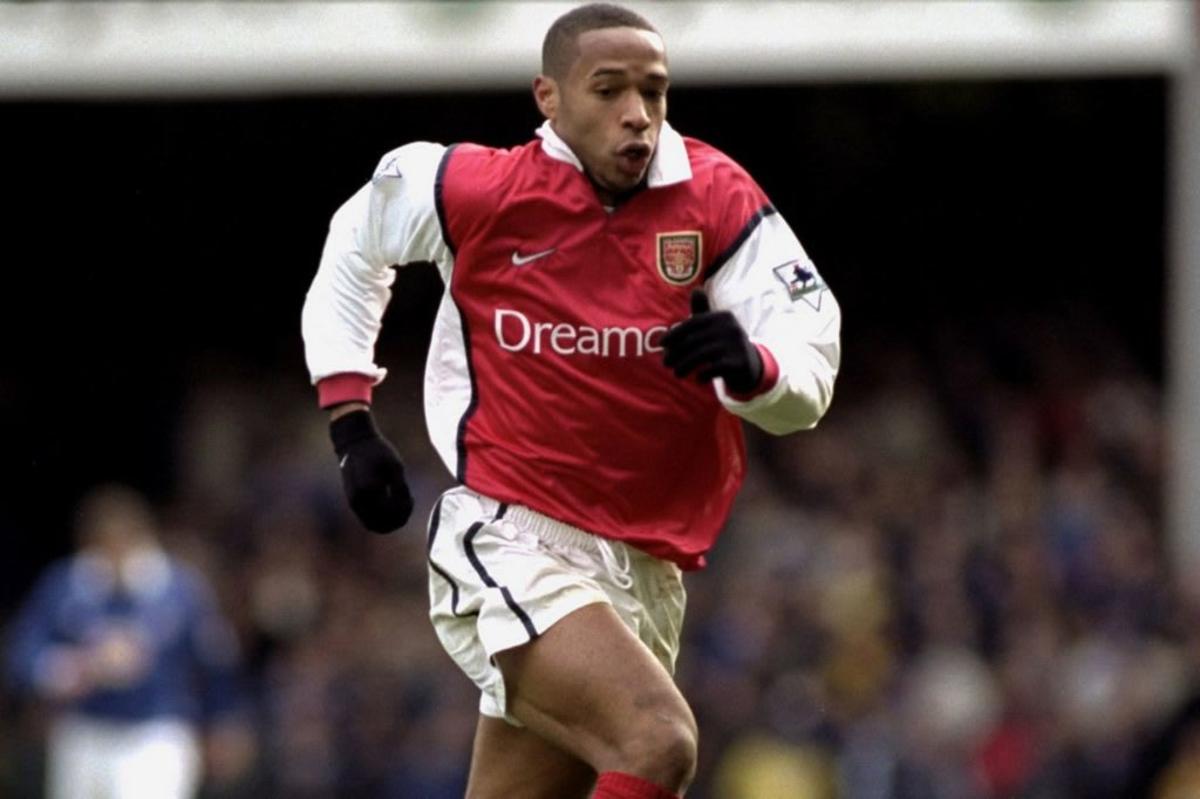 Even though their stock has fallen in recent years, Arsenal remain one of the biggest clubs in Europe, as highlighted by their membership in the now-scrapped Super League plans.
The Gunners have had some of the best players in the world ply their trade at Highbury and then the Emirates.
Unfortunately for Arsenal fans, their very best signings came around the turn of the century, with hundreds of millions being wasted over the last decade.
Within the Premier League era, here are Arsenal's 10 best transfers.
Dennis Bergkamp - £7.5m (from Inter, 1995)
When Dennis Bergkamp failed to score in his first two months at Arsenal having joined from Inter for £7.5m, a huge fee at the time, the critics were already rounding on the Dutchman.
Fortunately, Arsenal showed patience and were rewarded tenfold, though it wasn't until Arsene Wenger's arrival in September 1996 that Bergkamp's talents were fully activated.
Wenger built his side around Bergkamp's creative abilities and he was able to build three devastating partnerships too; with Ian Wright, then Nicolas Anelka and finally Henry.
His grace on the ball was unmatched, and yes, of course he meant that goal against Newcastle.
Patrick Vieira - £3.5m (from Milan, 1996)
When Wenger arrived at Arsenal in 1996, not only did few people know who he was, but they were even more perplexed at his first signing. Patrick Vieira had been languishing in AC Milan's reserves the season prior having moved from Caen. His talents were clearly overlooked in Serie A.
The new Arsenal boss saw an opportunity. The result was one of the most seismic shifts in Premier League midfields at any point in history until that point.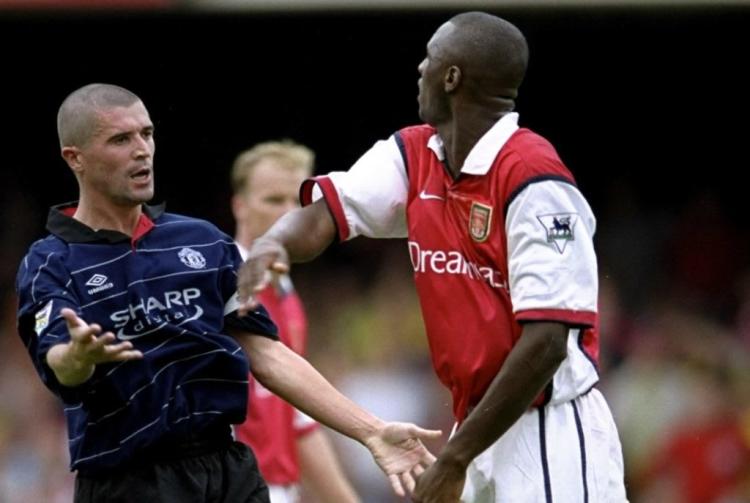 Vieira arrived like an alien specimen. His tall frame, long gait combined with passing range was an amalgamation of skills unlike any seen before and he immediately took to every aspect of his new league.
He won three Premier League titles and captained Arsenal to their 'Invincibles' title in 2004, while his feud with Roy Keane became legendary in English football.
Freddie Ljungberg - £3m (from Halmstad, 1998)
Wenger took the unusual (at the time) step of agreeing to purchase Freddie Ljungberg without having seen him play live.
It was a friendly between Sweden and England which convinced the Arsenal boss to pay Halmstad £3m to land their star man.
The term 'big game player' gets thrown around a lot, but Ljungberg really was.
He scored in two FA Cup finals for Arsenal against Liverpool and Chelsea, and in the 2001/02 season, arguably his best, he scored vital goals against Man Utd and Liverpool in the run in.
A workhorse who made late runs into the box an art, he would eventually leave as a cult hero among the Gunners fans.
Thierry Henry - £11m (from Arsenal, 1999)
Not many would've predicted how the signing of winger Thierry Henry from Juventus in the summer of 1999 would transform Arsenal in the new millennium, but Wenger certainly knew the untapped potential that lay within the 1998 World Cup winner.
Henry's arrival in England wasn't all plain-sailing. He struggled to find form in the early going, and didn't find the back of the net until his eighth game of the season, away to Southampton. Yet after that he never looked back. The goals and assists flooded in, and so too did the trophies.
He morphed from an inconsistent winger into one of the most feared strikers in Europe under Wenger, and in his time at the club won two Premier League titles and two FA Cups.
He is the greatest player in the history of the club.
Robert Pires - £6m (from Marseille, 2000)
France international Robert Pires was signed from Marseille for £6 million in 2000.
He was to serve as a replacement for Marc Overmars, another impressive Gunners addition, who had since moved to Barcelona for around £25m.
Pires, a player who simply oozed class on the ball, suffered with the physicality of the league in his first year, but came into his own in the second.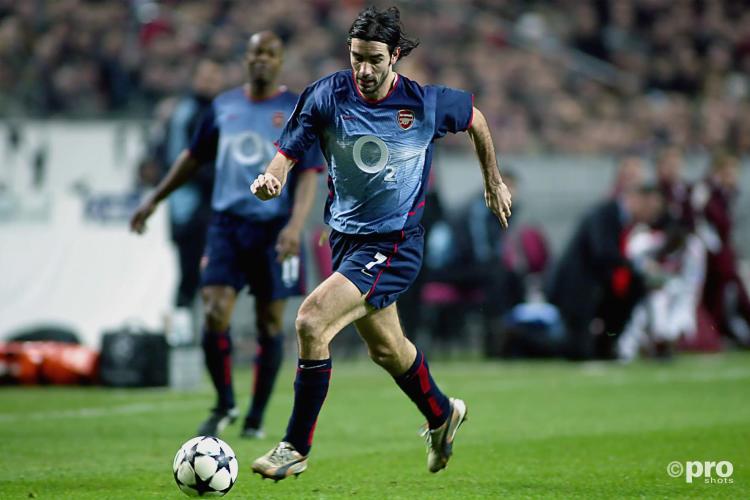 His popularity with supporters boosted by his uncanny knack to reserve his best performances for North London derbies against Tottenham, he found his feet in England.
He scored nine top-flight goals and added a league-high 15 assists. That helped Arsenal to overhaul Manchester United and win the Double. It was the first of three consecutive peak years where he would make the PFA Team of the Year.
Sol Campbell - FREE (from Tottenham, 2001)
In what is still one of the most controversial transfers of all time, Sol Campbell jumped ship from Tottenham to arch rivals Arsenal on a free transfer in the summer of 2001.
Wanting to play Champions League football, Campbell made the decision to leave Spurs after rejecting a contract offer to become the highest paid player at White Hart Lane.
He was actually signed on the recommendation of some Arsenal players, who had previously mentioned to Wenger that Campbell was one of their toughest opponents in the league at the time.
He would be labelled as 'Judas' by Spurs fans, but it proved to be the right move for Campbell as he would go on to become one of the best centre-backs around, winning a hateful of medals at Highbury.
Gilberto Silva - £4.5m (from Atletico Mineiro, 2002)
While Brazil are known for their attacking talents, in 2002 the creative players in the team had the perfect anchorman in midfield to allow them to impact the game.
Gilberto Silva had just won the 2002 World Cup with his country when Arsenal beat a host of clubs to win his signature and bring him to the Premier League.
Though a defensive midfielder, saying Gilberto was only that would be undervaluing his talents.
He would go on to form one of the best midfield partnerships in the history of the Premier League with Vieira, as the pair powered the Gunners to their Invincible season.
Cesc Fabregas - FREE (from Barcelona, 2003)
Cesc Fabregas made the bould decision to leave Barcelona's La Masia at 16 to join Arsenal, and it was a choice that paid off for both the Spaniard and his new club.
In the 2003/04 season he would become the club's youngest ever appearance maker and also their youngest ever goalscorer. Unfortunately for him, he would not feature in enough games to earn a Premier League trophy.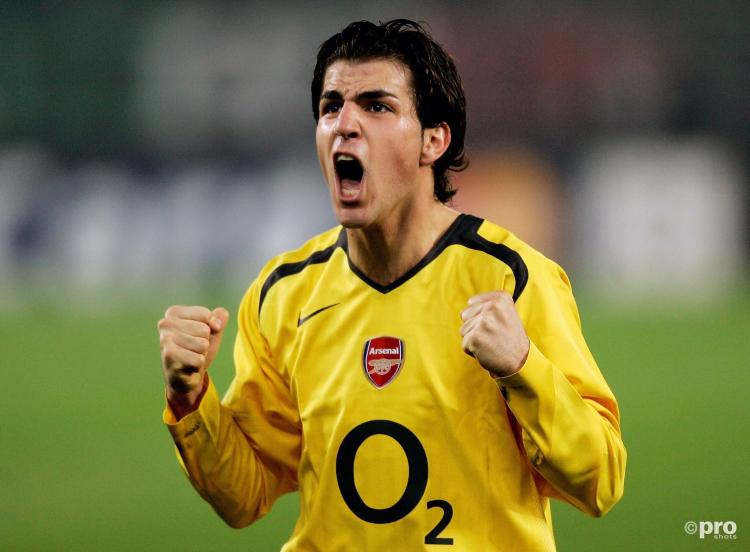 Next season, he took advantage of injuries to key midfielders to earn his way into the team.
A creative genius and one of the best midfielders ever in the English top flight, Fabregas' performances truly deserved a league winners' medal, but his emergence, unfortunately, coincided with Arsenal's ultimate decline.
Robin van Persie - £2.75m (from Feyenoord, 2004)
Robin van Persie was signed in the summer of 2004 as a long-term replacement for compatriot Bergkamp.
Injuries and a silly red card against Southampton meant his first year was forgettable, but he would eventually find his feet in an Arsenal shirt in subsequent years.
Van Persie would come into his own after Henry left as he would become the undisputed main man up top.
He would go on to score 132 goals in 278 Premier League games for the club, and like Fabregas, he was forced to move on to pastures new after Arsenal couldn't meet his ambitions, as he joined Man Utd in 2012.
Mesut Ozil - £42m (from Real Madrid, 2013)
Mesut Ozil is on a small list of Arsenal players, post-2010, to warrant a world-class label.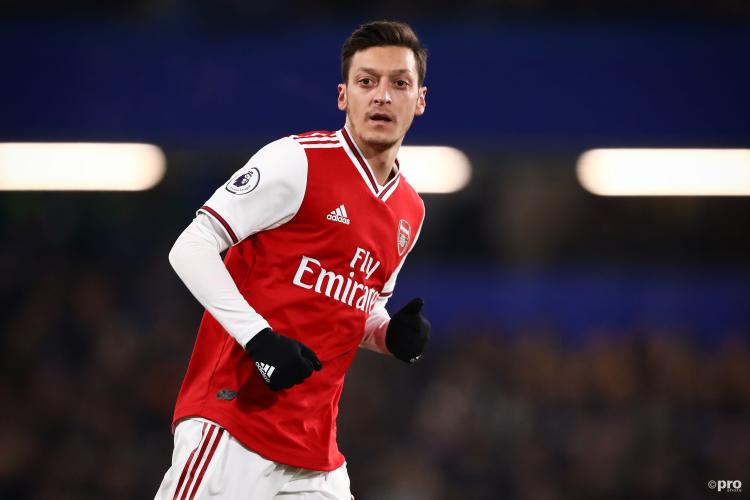 The gifted playmaker created chances with ease, with the Gunners' lack of attacking talent to blame for him not having higher assist tallies.
It is rare for a player to live up to such high expectations, but Ozil's class meant he was able to do that, and more.
Phased out towards the end, memories of the Fenerbahce man are tainted at present but his excellence will be remembered more fondly in years to come.