Who is Nuno Tavares? Arsenal's new flying wing-back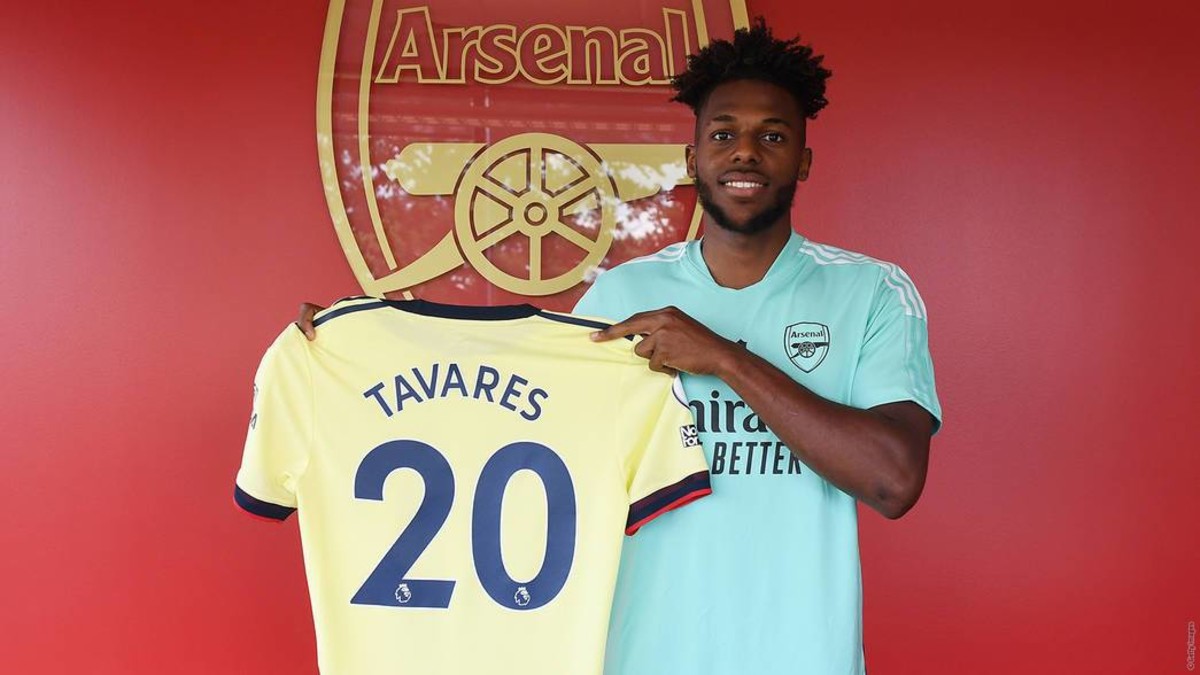 Arsenal have completed theirr first major signing of the summer as they have sealed the signature of Nuno Tavares from Benfica.
The Emirates club are reported to have paid around €8 million (£6.3m) for the Portugal Under-21 international.
While Tavares does not have a great deal of first-team football under his belt, when he has been given his chance, he has impressed.
Arsenal manager Mikel Arteta has leapt at the opportunity to sign the 21-year-old on a relatively budget deal, doubtless hoping that he will grow into an outstanding player in the years ahead.
But what kind of player can Gunners fans expect of Tavares?
What position does Nuno Tavares play in?
Tavares primarily plays as a left-back or a wing-back.
How old is Nuno Tavares?
Tavares was born on 26 January 2000, which makes him 21 years of age.
What is Nuno Tavares' height?
Tavares is six feet tall.
How good is Nuno Tavares?
After impressing for Benfica B, Tavares went on to make his debut for the Benfica senior side in the 2019 Supertaca Candido de Oliveira in which they won 5-0 versus Sporting.
He would make his Primeira Liga debut a week later in another 5-0 victory, and actually scored his first senior goal for the club in that match, too.
In his first season, he made 10 starts in the league and recorded four assists as well as the aforementioned debut goal.
In 2020/21, he made 14 starts in all competitions and also featured in the Europa League for the first time.
Tavares is very much in the mould of a modern full-back in that he puts just as much stock in attacking as well as defending.
He is powerful, can cross the ball and boasts an impressive turn of pace.
Crucially, he would also be able to play as a left wing-back if Arteta opts to go to a back three, with Kieran Tierney player deeper in the backline.
At the moment, he is viewed as a backup option for the Scotsman.
Speaking to The Gooner Talk, however, Portuguese football expert Jose Miguel revealed his belief that Tavares was not ready for a move to the Premier League, saying: "He needs to maybe play on loan for two seasons here in Portugal for the minor teams and then try impose himself in Benfica and then he can think of a move to a club like Arsenal," he said.
"I do not think Arsenal can see Nuno Tavares as a valid replacement for Kieran Tierney when he gets injured."
What clubs are interested in Nuno Tavares?
Numerous clubs were linked with Tavares before Arsenal pounced, including Lazio, Brighton, Napoli and Milan.
However, it is Arsenal who have won his signature after agreeing an €8m fee with Benfica.
When does Nuno Tavares' contract expire?
Tavares has allegedly signed a five-year deal with Arsenal. The club have simply commented that he has signed a "long-term deal".
What is Nuno Tavares' squad number?
He will wear No.22 for Arsenal in the 2021/22 season.
What is Nuno Tavares' Instagram?
Nuno Tavares' Instagram has 65k followers as of July 2021.
What football boots does Nuno Tavares' wear?
Tavares wears Nike Phantom GT Elite cleats.
Who is Nuno Tavares' agent?
Nuno Tavares is currently represented by Prodigy Players.
Who is Nuno Tavares' girlfriend?
Nuno Tavares is not currently dating anyone publicly.