Ronaldo set to stay at Juventus, confirms club director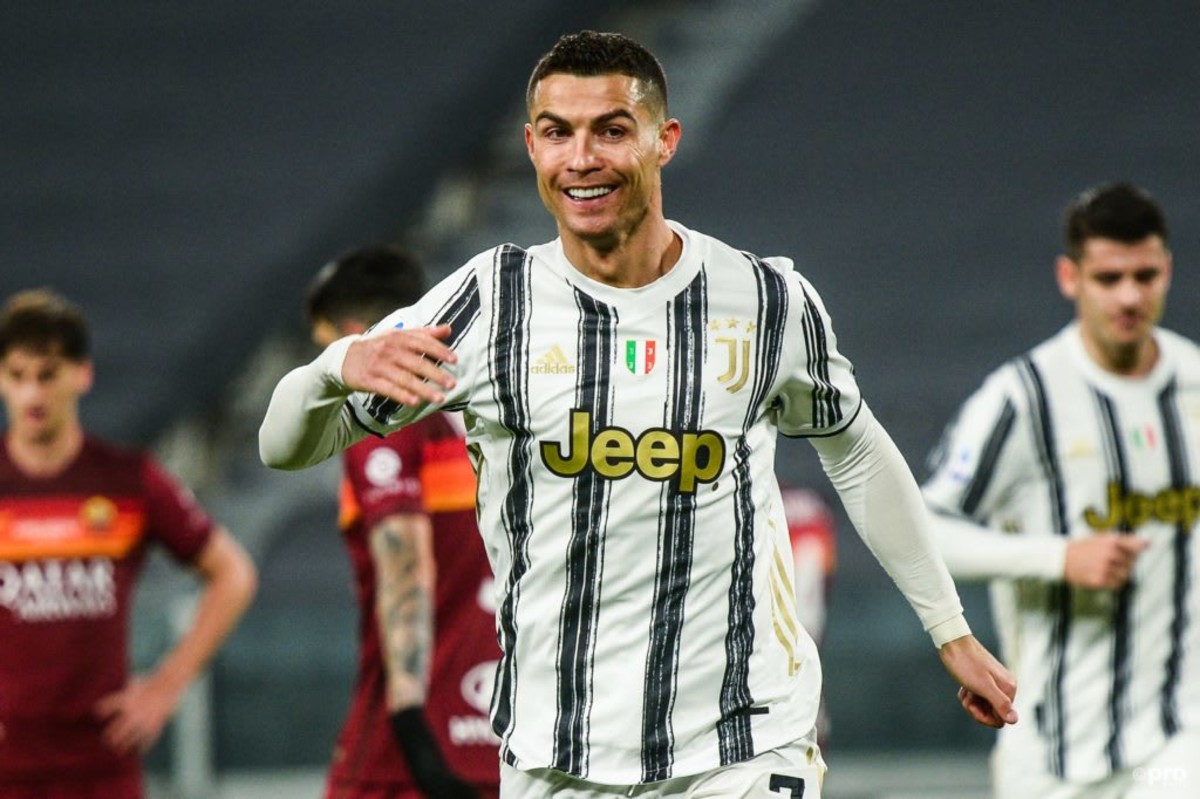 Cristiano Ronaldo looks set to stay with Juventus this summer after sporting director Federico Cherubini revealed there have been "no signs" of a potential departure.
Following the conclusion of the 2020/21 campaign which saw Juventus fail to win Serie A for the first time in a decade, whispers started to generate that Ronaldo was not entirely happy in Turin.
Though he was again the club's top scorer in the league, he would eventually receive criticism for his performance in the Champions League knockout stage.
In the last-16, Juventus were expected to progress with relative comfort versus Porto, but ended up being knocked out by the Portuguese giants.
For the winning goal, a free-kick scored from distance, Ronaldo could be seen turning his back on the strike as it went under the wall and into the back of the net.
Thereafter, his commitment to Juventus was questioned.
The negative response to Ronaldo left the player considering his future, with Real Madrid, Manchester United and Paris Saint-Germain mentioned as possible destinations.
Juventus, too, were allegedly open to selling the Portuguese superstar in order to get his exorbitant wages off the books as he apparently earns more than most of the rest of the squad combined.
But, now that the dust has settled from the season, it seems like he will remain a Juventus player.
Speaking at a press conference on Thursday, Cherubini said:
"There's been no sign of a transfer away, neither from Cristiano, nor on our part. We are very happy that, after the rest period, he will join the team."
What about Juventus incomings?
Perhaps worryingly for some Juve fans, Cherubini also suggested that the club may not actually sign anyone this summer.
Though there will certainly be financial reasons for the proposed lack of investment, he insists the squad they already have can be competitive, especially under new head coach Massimilano Allegri.
"We arrive from a few seasons where we have made important and targeted investments that put us in a position to reach the beginning of the season with a competitive team," Cherubini explained.
There's been no sign of a transfer away, neither from Cristiano, nor on our part
- Juventus sporting director Federico Cherubini
"We may not even carry out a transfer market, because we believe we have a competitive team, and our idea is our coach.
"Of course, in a logic of sharing strategies and objectives, we know that something can be improved but it doesn't mean that this will happen.
"We have a plan for the progressive strengthening of the team over the years and above all to wait for those investments made in recent years, especially in the last two years with the rejuvenation of the squad.
"We are convinced that we already have ample room for growth with the technical assets at our disposal. It will not be a market in which we will be very active, but we would be vigilant and ready to seize opportunities with technical and economic parameters in line with our plan."