Liverpool star confirms desire to move to Serie A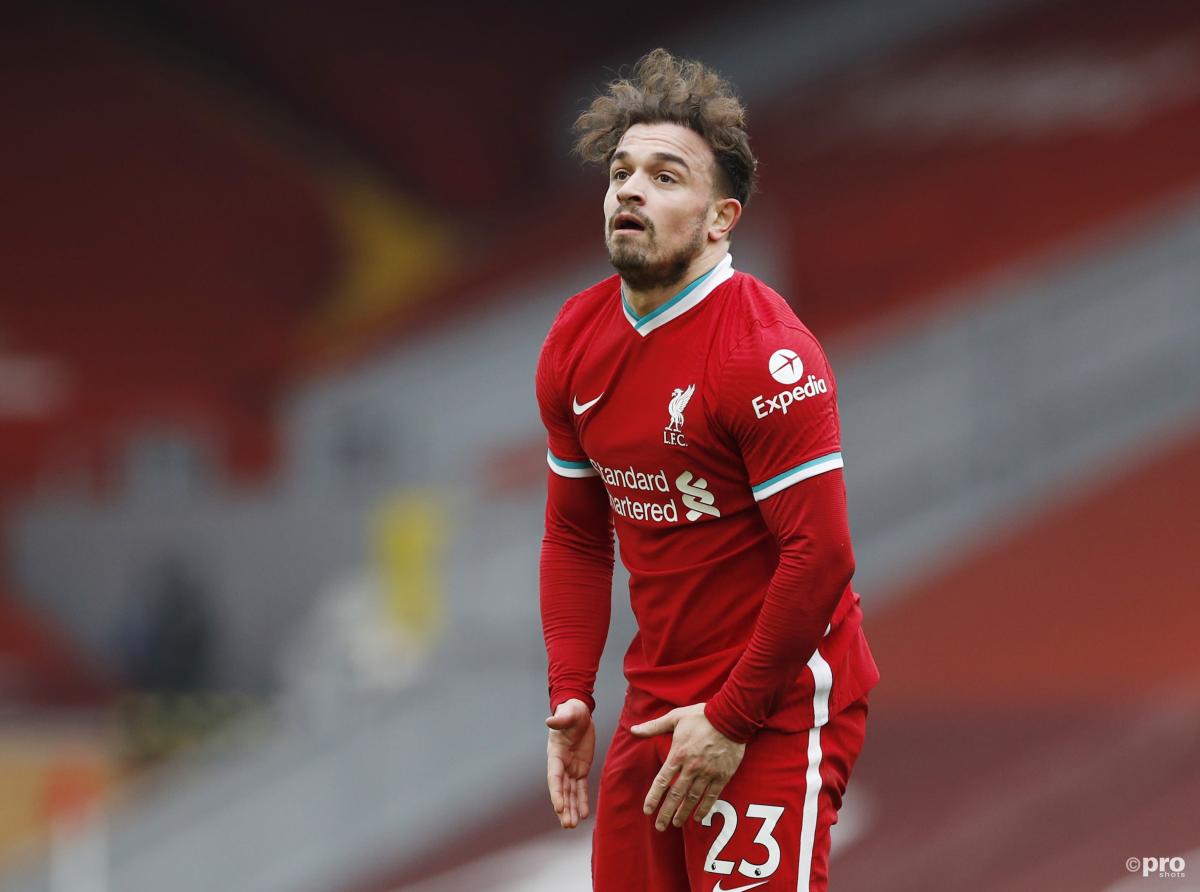 Xherdan Shaqiri has confirmed that Liverpool will allow him to leave this summer should any offers come in.
The Switzerland international signed for the Reds in July of 2018 after his £13.5 million release clause was activated following Stoke's relegation from the Premier League.
However, Shaqiri has mostly been used as a squad rotation option during his time at Anfield.
In his three seasons with Liverpool, he has started just 18 matches in the Premier League including just five in the 2020/21 campaign.
The season before that he started just three games in the entire campaign.
Shaqiri remains a key player for Switzerland though, and enjoyed a positive Euro 2020 campaign to put himself in the shop window.
And, it seems like a departure is inevitable judging by his latest words.
"The important thing at this moment in my career is to be able to play regularly, but that hasn't always been the case in the last three seasons," he told Corriere dello Sport.
"This is why I told Liverpool that I feel ready for a new challenge. They accepted my wish and will seriously consider the offers that will come. They will not stop me.
"I think it's not just my opinion that football in Italy has developed substantially in recent years. The win at the European Championship is there to prove it, a well-deserved result.
Where could Shaqiri go?
Earlier in the summer Shaqiri was linked with a move to Lazio, and he has now started campaigning for a move to Serie A as he believes he would work well with new head coach Maurizio Sarri.
"Igli Tare (Lazio sporting director) has been doing an excellent job at Lazio for years. If it's true that he has great respect for me, then I'm honoured," he continued.
"I have been following Lazio for a long time, they are a top team. In general, due to my characteristics, I like to play more attacking football and (Maurizio) Sarri practices it.
"It would be intriguing.
It is not known how much it would take for Liverpool to consider selling Shaqiri, but he is contracted until 2023 so if Jurgen Klopp wants to keep him around then the club are under no pressure to sell at the moment.
This will likely be the last summer in which they could receive a significant transfer fee, however, should Lazio make him a target.