Matteo Guendouzi: Misunderstood warrior or 'pain in the arse'?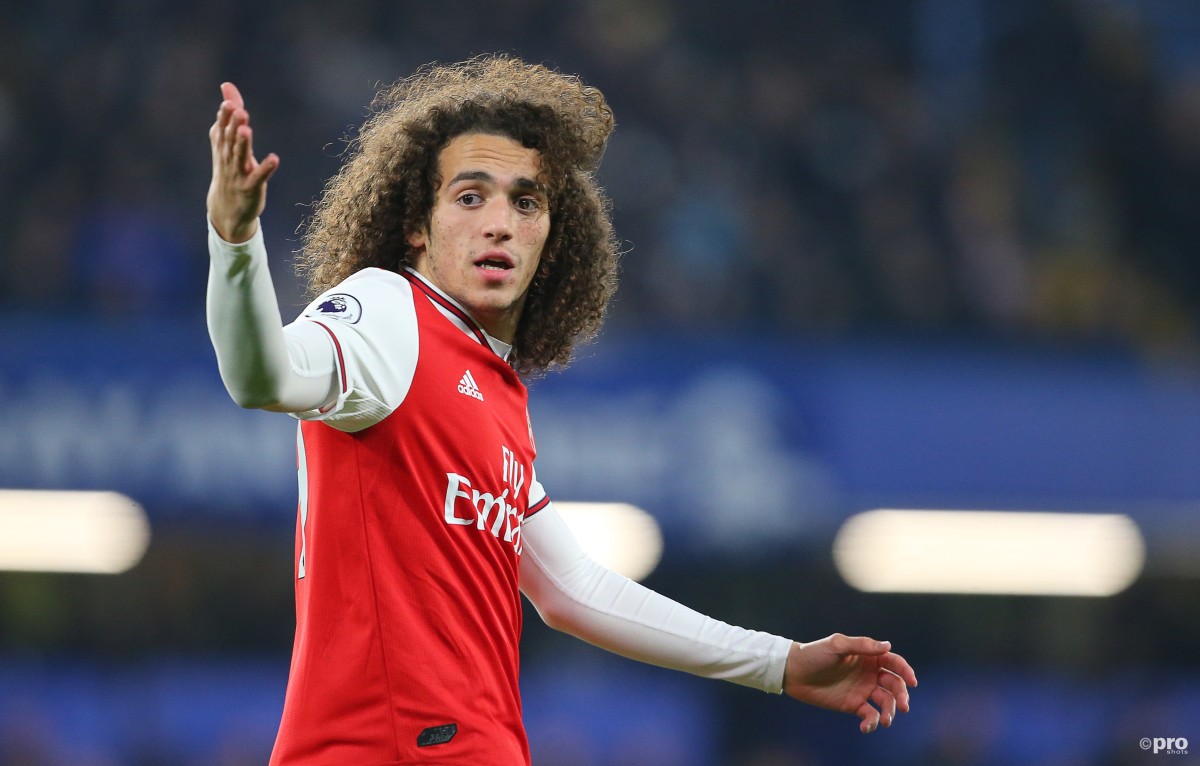 Matteo Guendouzi is set to say goodbye to Arsenal for a final time ahead of a move to Ligue 1 side Marseille.
Although the deal to take Guendouzi back to France, where his senior career started with Lorient, will initially be a loan, the deal is expected to have a compulsory purchase option that will see him remain at Stade Velodrome for beyond the 2021/22 season.
After starting well at Arsenal, things went downhill rapidly over the course of the last year. Guendouzi's attitude was questioned, with his mercurial nature often cited as a major problem.
However, the 22-year-old is a complex character who is more complex character than he is often given credit for.
Guendouzi in his own words
Speaking to France Football, Guendouzi said: "It is always in the obsession around winning, to help your team.
"I will give you an example: during a match vs Chelsea, Aubameyang missed a chance after a magnificent pass that I did. I got annoyed. I slapped my hands on the turf. He saw the video, he laughed. I am 100%, in football, in life, I often say things, I show myself a lot. That is part of who I am."
Guendouzi 'pissed me off terribly'
This ultra-competitive streak is something echoed by all his coaches and is what has landed him in hot water in the past. But Guendouzi's trainers also talk of this side of his personality in positive terms, too.
Former Lorient head coach Mickael Landreau touched upon this when speaking to Canal+ following France's 3-1 Under-21 win over Switzerland in the 2020/21 season – a match in which Guendouzi had hauled his side to victory.
He pissed me off terribly. He's really difficult to manage. He sometimes makes criticisms at the heart of the team that are very, very harsh. But that's part of him
- Mickael Landreau
"He pissed me off terribly. He's really difficult to manage. He sometimes makes criticisms at the heart of the team that are very, very harsh. But that's part of him," the former PSG and France goalkeeper admitted.
"He gives nothing up. He's a warrior. He's got an oversized ego, but he needs it.
"It's also decisive for his career: how he's going to manage himself, if it will make him an exceptional career or not.
"I think he needs to be in the spotlight, to be a leader. He has to be a captain or a vice-captain and he will try to give the maximum. And his team-mates will have to accept him how he is, because he can be a pain in the arse. But aside from that, he has the talent."
Landreau certainly had his runs in with Guendouzi during the single season that they collaborated. Indeed, the midfielder was even frozen out of the team for three months after a staggering half-time verbal attack on his team-mates during a loss in Valenciennes, in which he was furious with what he perceived to be a lack of fight.
Indeed, along with Arsenal boss Mikel Arteta, Landreau seems to have had the most problematic relationship with the player.
'These are positive personality traits
Conversely, Sylvain Ripoll, who gave Guendouzi his senior debut at Lorient, explained to Ouest France: "He certainly has a lively, competitive side, which does not want to sit back and suffer things. Given that, it must be channelled, oriented towards the collective. But these are positive personality traits."
These are characteristics of Guendouzi since he was a kid in the Paris Saint-Germain academy, where Cedric Cattenoy held several different positions during the midfielder's stint there from 2005-2014.
Speaking to The Athletic, he said: "I've never seen such a competitor in my career. You cannot understand him without precisely defining his personality… He is someone loveable but who absolutely refuses to accept defeat. We felt that every setback touched him deep inside."
These sentiments were echoed during his loan spell with Bundesliga side Hertha Berlin last term.
Sporting director Arne Friederich told the Guardian: "When you talk about Guendouzi and see his skills, you realise that he is a great player. I've also read that he had problems at Arsenal but here he behaves very well. He puts all of himself on the field. He is a great professional. Guendouzi's situation confirms that we must always understand how to help the players, with a talent like him it is worth it."
In reality then, Guendouzi's will to win is both a blessing and a curse. It was not harnessed adequately at Arsenal, but if he can get it right at Marseille, this attitude will become an asset that could make him one of France's finest.