The incidents that led to Arsenal offloading Guendouzi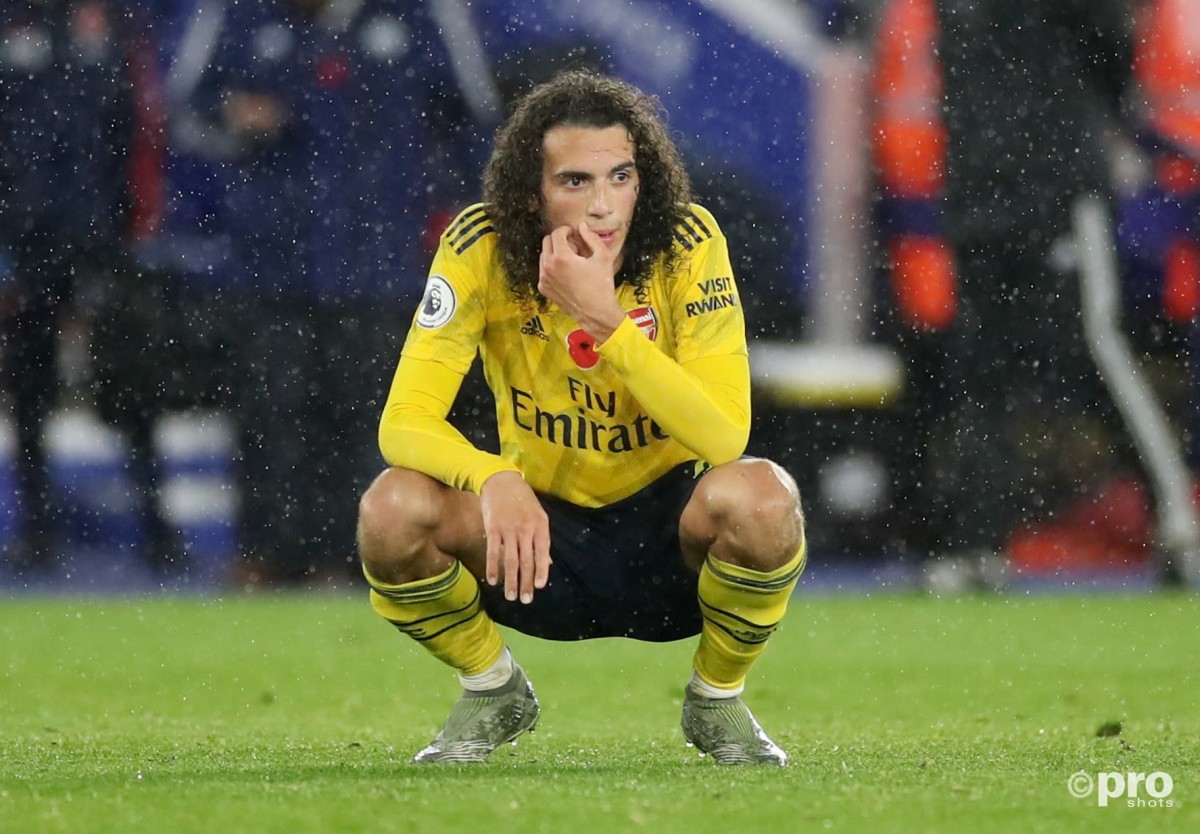 Matteo Guendouzi is set to say goodbye to Arsenal when he joins Marseille on a loan deal that will become permanent next summer.
Guendouzi has been at Arsenal since 2018 when he signed from Lorient and made an immediate impact on the first team, entirely defying expectations having barely played any senior football in France to that point.
But despite impressing on the field, his attitude has regularly been called into question off it.
Indeed, the France Under-21's professionalism has become a serious point of concern, to such an extent that Arsenal are willing to send him to Marseille for a €1 million (£850,000) loan fee and an €11m (£9.4m) compulsory purchase clause.
This is not the first time, however, that Guendouzi has frustrated his employers.
Guendouzi shows his attitude at Lorient
One of the reasons that Guendouzi arrived at Arsenal having played only 30 senior matches was because he had been frozen out of the Lorient squad in the previous campaign over his refusal to sign a contract with the club.
This caused him to miss the final four matches of the season and was the second incident that the teenager had been involved in.
He's very complicated to manage
- Mickael Landreau
Guendouzi had already caused a stir with Lorient earlier in the campaign. He missed three months of the campaign after an incident in the locker room at half-time of a 4-2 loss in Valenciennes.
"He's very complicated to manage," erstwhile Lorient head coach Mickael Landreau would later say of Guendouzi to Canal+.
"He doesn't give up. He's a brawler. He's got an oversized ego, but he needs it."
Maupay incident
Guendouzi initially settled well at Arsenal and surpassed expectations by featuring regularly for the first team.
However, he fell out of favour in June 2020 following a post-match altercation with Brighton attacker Neal Maupay.
He was caught on camera grabbing the throat of his compatriot, who had scored a late winner, and is alleged to have called the Brighton players "sh*t" during the fixture.
It was later revealed by The Athletic that Guendouzi was exiled from first-team training, not necessarily because of that incident, but because he refused to apologise for his behaviour or show a willingness to improve his attitude in the aftermath.
Guendouzi has not managed to repair his reputation at Arsenal and this move to Marseille offers the opportunity for the former France Under-21 star to start rebuilding his career.