From Real Madrid to Arsenal: Where Italy star Locatelli could play next season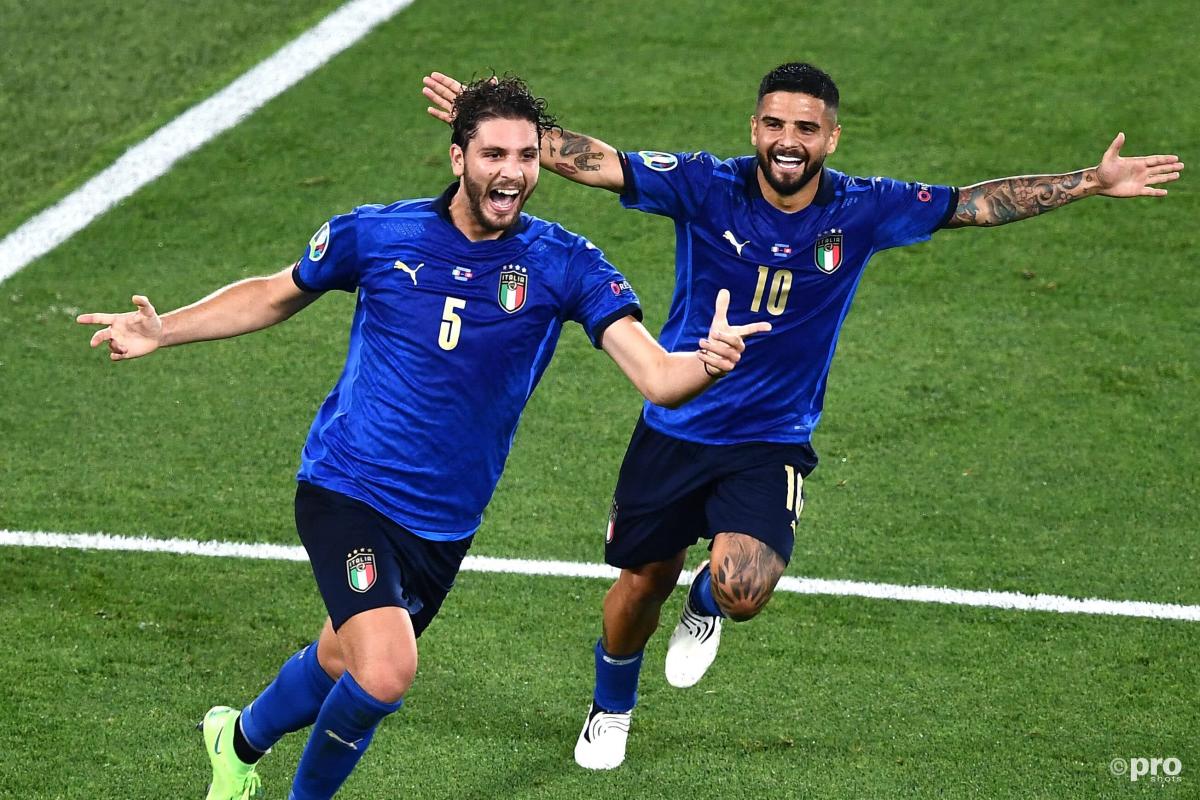 Italy have lit up the opening days of Euro 2020 with 3-0 wins over Turkey and Switzerland, and few players have caught the eye like midfielder Manuel Locatelli.
The 23-year-old Sassuolo player had only one international goal to his credit before scoring a double against the Swiss, pushing Roberto Martinez's side into the last 16 with a game to spare.
For followers of Serie A, Locatelli's explosion comes as little surprise. He enjoyed a stellar campaign for the club that finished eighth last term.
As such, he is expected to put an end to his three-year association with Sassuolo this summer, with many of Europe's biggest clubs hovering over a transfer.
So who are the contenders to sign the dynamic midfielder, who learned his football in the academies of first Atalanta and then Milan?
Juventus
Juventus have been considered the strong favourites to sign Locatelli as they have been in and out of negotiations to sign the midfielder for over a year.
The Bianconeri attempted to buy the 23-year-old in the summer of 2020 but Sassuolo insisted that he stay at the club for one last season.
Locatelli favours a transfer to Juve but until now they have failed to meet Sassuolo's asking price of around €40 million. The ex-Milan starlet's two goals for Italy against Switzerland at Euro 2020 now risks pricing Juventus out of the market.
Inter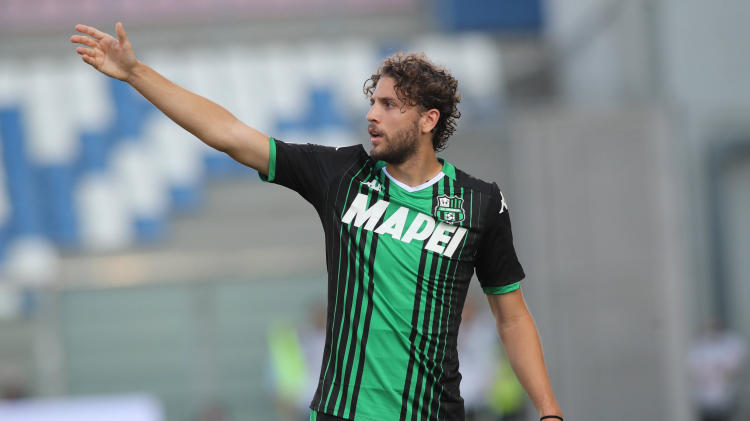 Locatelli was also on Inter's shortlist of midfielders heading into this season – with a view to making a bid this summer.
But the coronavirus pandemic has crippled Inter's Chinese owners Suning, who will now have to make around €100m of sales this summer just to balance the books.
Any transfer business after that will likely require Inter having to sell before buying, so Locatelli is now an almost impossible signing given the interest elsewhere.
Man City
Manchester City boss Pep Guardiola is a big fan of Locatelli, and it is easy to see how a player as technically accomplished and tactically intelligent would fit into his set up.
Indeed, City were linked with a move for him well before the start of the European Championship.
Although the Champions League finalists are well stocked for central midfielders at present, there is an ongoing evolution in the centre of the field as Fernandinho continues to be slowly phased out. Despite appearing on the list of players released by the club at the end of the season, it is expected he will be given a new deal, yet Locatelli could be a long-term solution in the heart of the field.
Arsenal
Arsenal could certainly use a midfielder like Locatelli in their squad to support the likes of Thomas Partey, particularly with Granit Xhaka bound for Roma in the coming days.
While Mikel Arteta must have a succession plan in place, the absence of European football in any form, the lack of competitiveness of the Gunners at the top level for several years and the fact that there are other more lucrative options means they are a big outside bet.
PSG
Serie A is the chief prospecting ground for Paris Saint-Germain when it comes to seeking new talent, so it is little surprise that the Ligue 1 side have an interest in Locatelli.
Leonardo, whose contacts in Italy are strong, is a particular fan of the former Milan youngster.
And the Italy star hasn't exactly played down the prospect of a move. Speaking to L'Equipe in May, he said: "I am open to a new experience outside Italy, because you don't get the same opportunity twice. PSG are a top club, there are Italians, but also Neymar and Kylian Mbappe, a future Ballon d'Or winner and Paris is a lovely city."
The only potential issue? PSG have recently snapped up Gini Wijnaldum from under the nose of Barcelona.
Real Madrid
With an Italian in the form of Carlo Ancelotti now at the helm of Real Madrid, there is no lack of Locatelli knowledge at the Bernabeu.
Furthermore, there is a need to renew the club's midfield options. Toni Kroos, Casemiro and Luka Modric are all well into their 30s and cannot keep going on forever.
If Locatelli fits the bill of a potential Madrid signing, there is one big stumbling point: does the club have the money to sign him?
Real Madrid are ready to pour all their resources into the chase for Kylian Mbappe of PSG, though if the France star decides to stay at home, that opens up an avenue that could allow Los Blancos to add the midfielder to their ranks.