Liverpool urged to sign Man Utd misfit Donny van de Beek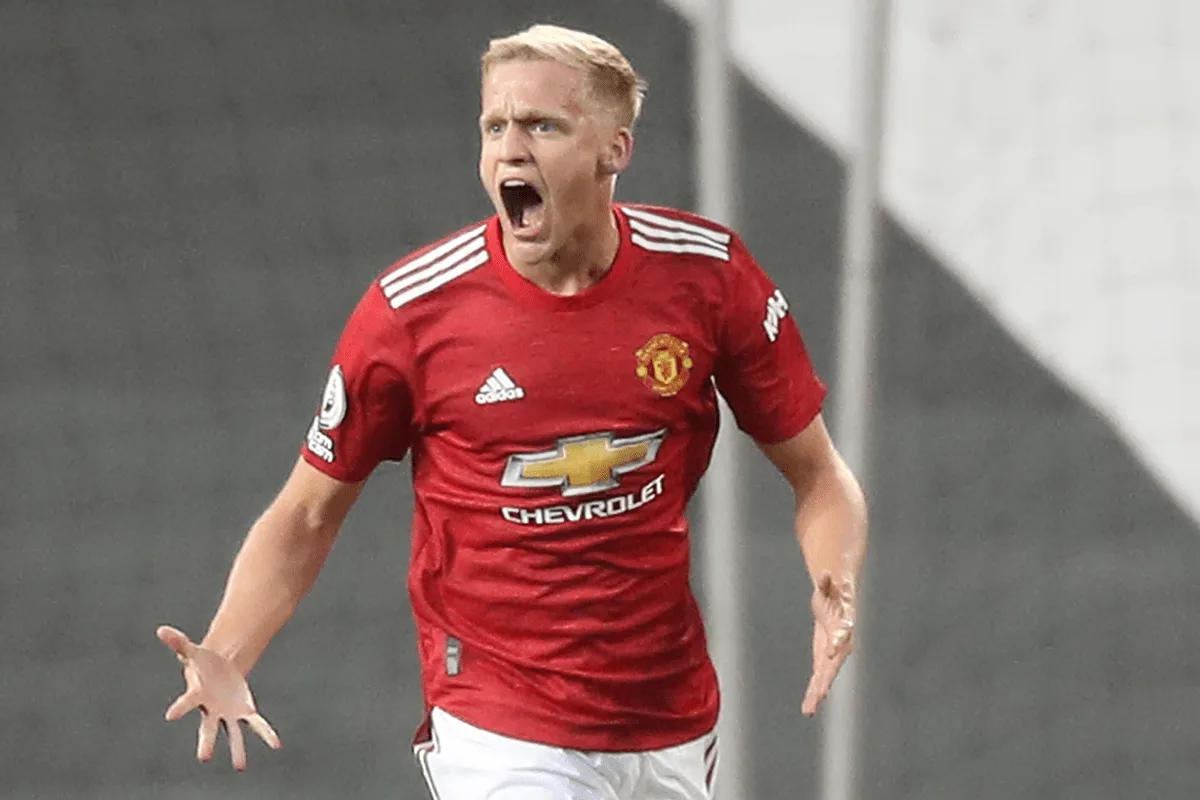 Liverpool should try and sign Donny van de Beek from Manchester United as a replacement for Georginio Wijnaldum, says Ajax icon Sjaak Swart.
Van de Beek was Man Utd's most expensive acquisition last summer, arriving from Ajax for a total fee of £40 million.
READ MORE: The five clubs that want to sign €80m Kounde
The Dutchman was a star for Ajax and helped them win the Eredivisie in 2019 as well as reach the semi final of the Champions League in that same campaign, flourishing alongside fellow academy graduates like Frenkie de Jong and Matthijs de Ligt.
He was brought in to add some energy and creativity to the Man Utd midfield, but has so far flopped.
This past season he started a paltry four Premier League matches and just 15 matches overall for the Red Devils, scoring one goal and recording two assists.
Earlier in the season, manager Ole Gunnar Solskjaer was accused of not giving Van de Beek enough chances, but as the campaign went on the criticism was levelled towards the player himself for not taking advantage of the small opportunities he had.
For example, due to a scheduling crisis near the end of the campaign United had to play three matches within six days which led to Solskjaer completely rotating his starting XI for a match against Leicester.
Van de Beek started but was on the periphery of things and looked scared of attempting anything remotely creative. Man Utd lost that game.
Swart, a legendary figure at Ajax, simply believes Van de Beek doesn't suit Man Utd.
"He played really great at Ajax, until he left. He was ready for abroad," Swart told Soccernews.nl.
"But at United they have 8 or 9 midfielders, and you have to intervene, then it takes time.
"That is a choice [about his future] he has to make himself, whether he feels like he needs to leave. I am not worried about him."
Liverpool bound?
Though the transfer is highly unlikely due to the rivalry between the clubs, Swart believes Van de Beek would be the ideal solution for Liverpool in their search for a replacement for Georginio Wijnaldum.
Wijnaldum's contract expires at the end of June and he is expected to leave Anfield as a free agent.
"He would fit right in with other clubs," Swart added.
"If I look at Liverpool and [Georginio] Wijnaldum is leaving now, he will be a wonderful replacement. Or for Thomas Muller, at Bayern Munich."
Van de Beek has a contract at Man Utd until 2025.