Future Man City team-mates? Jack Grealish full of praise for Harry Kane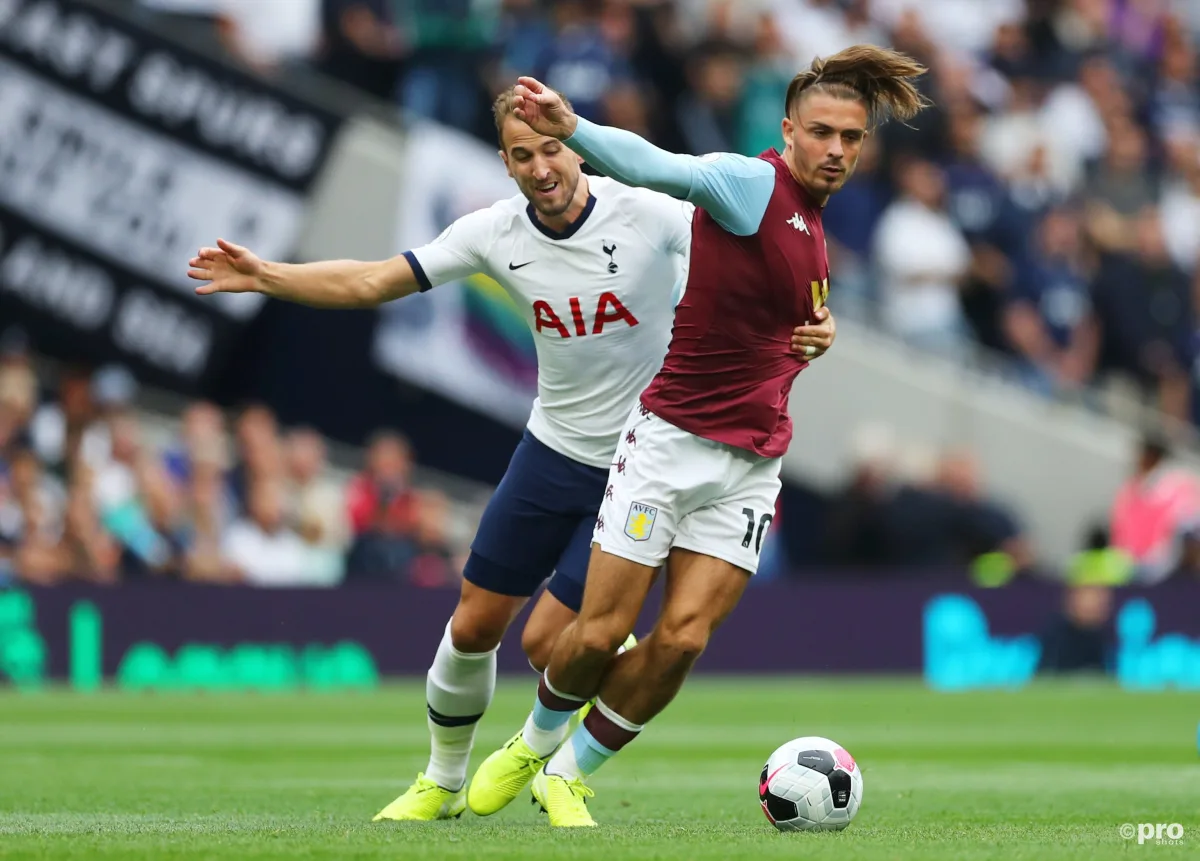 Jack Grealish has praised Harry Kane for his abilities on the pitch as well as his influence off it, as Manchester City gear up for big-money summer bids for the two Englishmen.
Despite his injury issues in the 2020/21 season, Grealish was again one of the most exciting players in the Premier League and was a no brainer to make the England squad for the Euros even if not fully fit.
READ MORE: Premier League 'Big Six' combined fine of £22m for Super League labelled an embarrassment
Though he is not guaranteed a start yet due to the fierce competition for places in the squad, Grealish has been tipped by many as a potential star of the tournament.
He will undoubtedly have most of his concentration on the European Championships, but he is set to be part of a transfer saga this summer with both Man City and Manchester United reportedly interested in signing him.
Another player that both of these clubs are targeting is Kane.
They are already team-mates with England, and could become team-mates at club level too.
It would appear that scenario is something Grealish would enjoy.
"I think it's changed me on and off the pitch. I think that was always going to come - I was always going to grow up a bit more at some stage," he said.
"But I think the main thing is being here for this season, you come here and you see the likes of Jordan Henderson and Harry Kane, and what they do off the field.
"Obviously what they do on it we can all see that, but what they do on the training pitch and around the place and how they look after themselves, and you sit there and you think it's no wonder why they've had the careers that they have had."
"And that's I think one of the main things that has made me mature as a player, as a person and as a captain."
Grealish on Kane
When pressed as to what individual is currently influencing most, he named England captain Kane.
"I'd probably say Harry Kane," he responded.
"I speak to him a lot. I speak to everyone in the changing room. I think it's good when you do come away with England to get different opinions off people, see what certain people do, what certain people don't do.
"But when you come away here there's no better person to look at than Harry Kane, to see the way he looks after himself and stuff like that."
In order to fund moves for Kane and Grealish which would likely combine at a cost of around £200m, Man City are looking to offload the likes of Raheem Sterling and Gabriel Jesus this summer.