Europe's best midfield parnership? The incredible stat that Pogba and Kante boast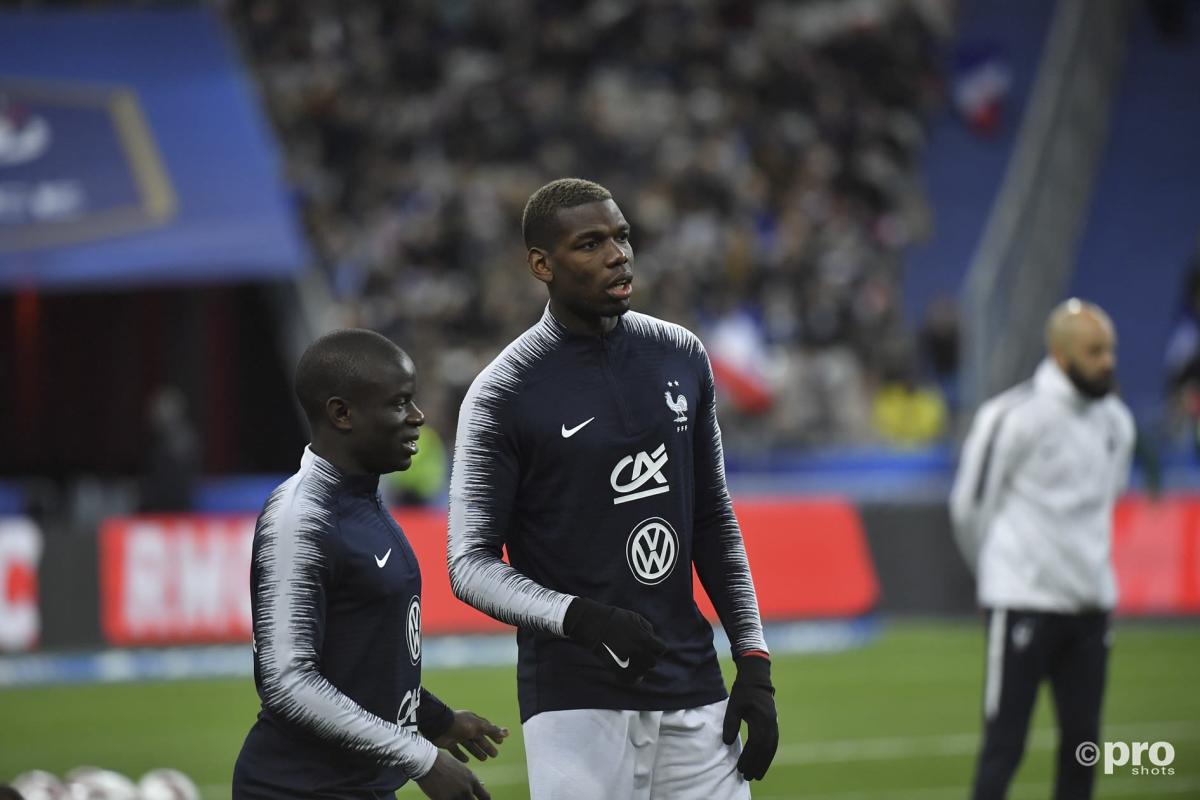 Paul Pogba and N'Golo Kante are two of the best midfielders in the world and certainly two of the most famous.
In their own individual right, they have achieved success at club level.
READ MORE: Future Man City team-mates? Jack Grealish full of praise for Harry Kane
But, when they play together, sparks fly.
In the entire period Pogba and Kante have started a match for France, Les Bleus have never ended up on the losing side.
It is a quite remarkable stat considering the number of matches is not a small one, but rather 27.
On 27 occasions they have been unbeatable as a midfield duo.
Though they do not always play as a twosome, featuring just as much in a midfield three, the two Premier League stars undeniably complement each other.
While Kante is all about the winning of possession, graft, and the ability to take the game to the opposition through driving runs through the middle, Pogba is about grace, composure, and the ability to pick a pass.
Neither of this pair could really be described as a defensive midfielder.
Pogba and Kante have started 27 games together for France.

They've never lost 💪🇫🇷 pic.twitter.com/JLn6c5wgSr

— ESPN FC (@ESPNFC) June 9, 2021
Kante wins the ball a lot, yes, but he doesn't do it sitting in front of his own defence before moving possession on.
He wins the ball and takes the game to you.
Pogba, certainly, is more effective going forward.
It isn't as if they haven't won anything together either, as they started the World Cup final in 2018 which saw Les Bleus emerge victorious against Croatia.
Indeed, they started every match but one together in the entire tournament.
Pogba on Kante
There is not only mutual respect between the pair as team-mates, but clearly admiration and affection.
For example, Pogba has campaigned for Kante to win the Ballon d'Or.
"What I would like to say to the whole world is that the 'NG' we have seen in recent months has always been the same,' Pogba told Eurosport.
"We talk a lot about his performances but he has always been as good as ever.
"There was no Cristiano and Messi in the semi-final, so it's good to see the performances of the midfielders or even the defenders.
"I said a long time ago that it would be appropriate, if Chelsea won, for him to win the Ballon d'Or.
"It would be deserved, too.'
Chelsea defeated Manchester City in the final of the Champions League at the end of the 2020/21 campaign, with Kante putting in a Man of the Match performance in the game.
With Pogba and Kante set to boss the France midfield again, the nation enters the European Championships as favourites to make it a World Cup-Euros double.