Ancelotti left Everton because they were 'miles away' from the top four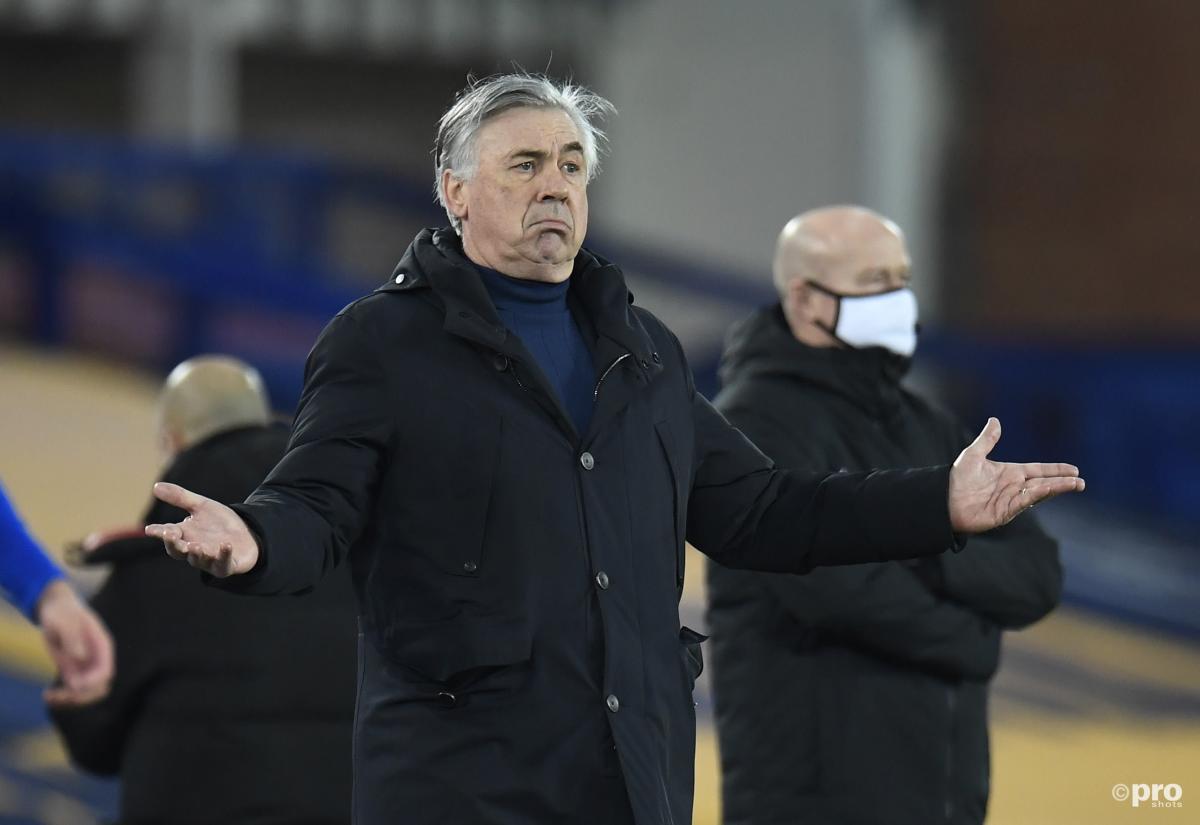 Carlo Ancelotti's exit from Everton came as no surprise as the Italian looked disinterested in the last few games of the season, in the opinion of Paul Merson.
This week the former Chelsea, Milan and Paris Saint-Germain boss completed a sensational return to Real Madrid to become the new head coach at the Santiago Bernabeu following the departure of Zinedine Zidane.
READ MORE: Could Leonardo Bonucci cut it in the Premier League at the age of 34?
Ancelotti previously coached Los Blancos between 2013 and 2015 and guided them to their historic 'La Decima' - the 10th European Cup in the club's history.
Since his time at Madrid he has gone on to manage Bayern Munich, Napoli and most recently Everton.
Although the Toffees improved slightly in Ancelotti's tenure as they finished 12th in 2019/20 and 10th in 2020/21, the last season was a disappointing one overall.
In fact, Everton had the 15th worst home record in the Premier League, winning six and losing nine at Goodison Park.
Merson believes Ancelotti ultimately became aware that his team were "miles away" from their ambitions of reaching the top four.
"Carlo Ancelotti quitting Everton did not surprise me one bit. He looked like he'd lost interest," the former Arsenal midfielder wrote in his Daily Star column.
"And he's not stupid. He would have seen the last few weeks that they are miles away.
"Ancelotti wants to manage a top four club. He would have seen enough to realise that the top four is impossible for Everton right now.
"You can't have a home record like that and expect to do anything. He takes some blame though. It's his job to get a tune out of those players. But they need pace. They need two quick wingers."
Who will replace Ancelotti at Everton?
There are several names reportedly in the running for the now-vacant Everton job, including Eddie Howe, Nuno Espirito Santo, Graham Potter and even former boss David Moyes.
Merson thinks Nuno could be the answer for Everton.
"Where do they go now? David Moyes has just built a great team at West Ham," he explained.
"If he went back to Everton he'd have to start from scratch again. Surely you see
the job out at West Ham don't you? They've just had an unbelievable season.
"Everton should go for Nuno Espirito Santo. He's got Premier League experience and I've always thought he could manage a big club."