Havertz 'showed up' after Real Madrid snub, says Tuchel as he sets PL record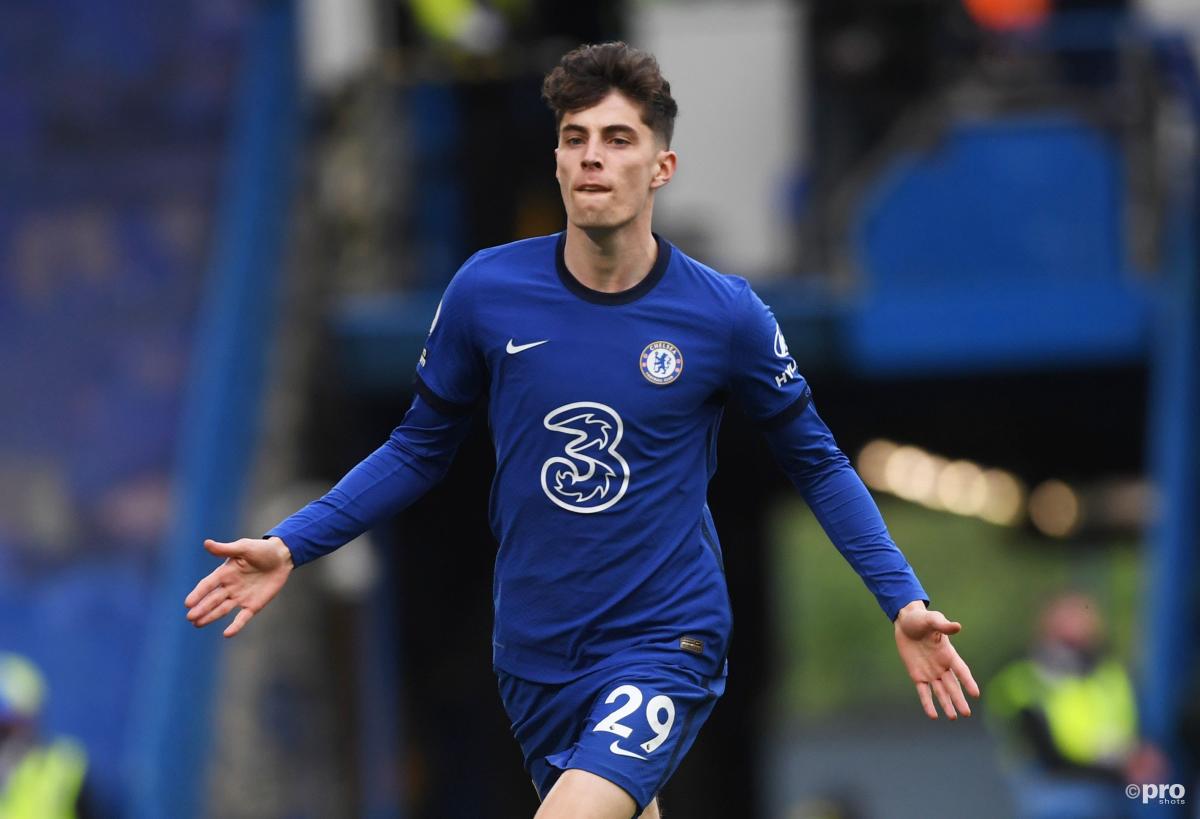 Thomas Tuchel hailed Kai Havertz for his reaction to not starting against Real Madrid after Chelsea helped their manager to set a Premier League record.
Chelsea defeated Fulham 2-0 in the Premier League on Saturday, with forward Havertz scoring both goals at Stamford Bridge.
READ MORE: We will improve without star signings – Tuchel
It was a result that gave Tuchel an 11th top-flight clean sheet since taking charge of Chelsea.
That is the best return from a manager after 15 Premier League games, beating the previous record held by former Chelsea bosses Jose Mourinho and Luiz Felipe Scolari (10).
Havertz has had a difficult first season with Chelsea after signing from Bayer Leverkusen in a deal worth up to £72 million.
He only played 24 minutes as a substitute against Real Madrid in the Champions League semi-final first leg on Tuesday.
Havertz had also not started in the FA Cup semi-final against Man City or the key Premier League match with West Ham.
But Tuchel has hailed the Germany international's response and acknowledged he now has a selection headache.
"Yes [really pleased] and still there is room for improvement but I am very happy," Tuchel said about Havertz.
"Of course, he was decisive, he was involved with Timo Werner as a double striker and with Mason Mount and Hakim Ziyech as the four offensive guys, always involved in dangerous attacks and situations.
"For me it was the individual example for what I explained – the players who maybe had a tough decision on them last Tuesday [v Real Madrid].
"But they didn't say, or like Kai, didn't play with the attitude that, 'They need me and I wanted more time in Madrid, why do they play me now only against Fulham?' This was absolutely not the case.
"He took his chance, he showed up.
"This is what we need all the time and especially in situations like this, you need guys who are fully committed.
"That means if you have a chance to show up, then show.
"If you have five minutes, 15 minutes or a whole game, whatever it is, show that you are ready and give me a headache for the next game.
"He did that and it is an example for what the whole team did and they get full credit from me."
'That's how Chelsea strikers should play'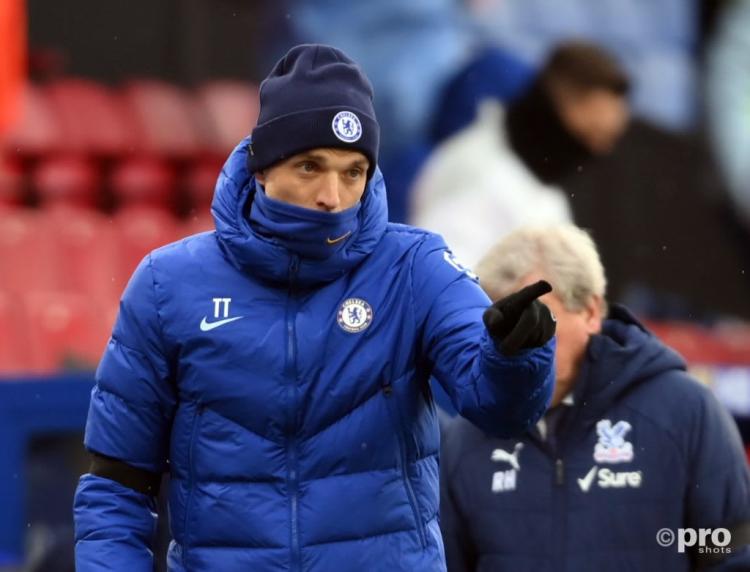 Mount produced a brilliant piece of control to set up Havertz's first goal after 10 minutes.
And it was an excellent one-two with Werner, who was again the subject of pre-match debate, that led to the second goal four minutes after half-time.
That displayed the sort of connection Chelsea fans have been waiting for from Havertz and Werner for much of the season.
Tuchel added to Sky Sports: "For sure, this is what we want if someone gets his chance.
"Two very good performances from our strikers – how it should be.
"Kai scored two decisive goals and he was involved along with Timo.
"Timo was involved in many chances, Mason was outstanding and always involved.
"Kai played double striker with Timo and the two had a good connection and were always dangerous.
"We need him [Havertz] spot on to achieve our goals.
"There are many reasons to maybe talk about why it is a difficult situation [for Havertz this season] but in the end you are responsible for yourself and he is.
"He must adapt as quick as possible. That is what he is doing and that is what we demand of him."
Havertz desperate to face Real Madrid
It was the best Premier League performance Havertz has put in for Chelsea, while he also had a similar positive outing against Crystal Palace last month, getting a goal and an assist in that game.
He is eager to start against Real Madrid in the second leg on Wednesday with the tie intriguingly poised at 1-1.
Havertz acknowledged he is finding the busy schedule in English football difficult but insists he is raring to go.
"I'm always desperate to start games, I play football," said Havertz.
"But I know we have a lot of quality players in the team and the other players play well as well.
"I keep going, train hard and give my best.
"I scored very early so it gave me a little bit of confidence.
"It is always good to score and I'm happy to help the team. I hope I can continue like this on Wednesday.
"It is very hard, you have to concentrate every three days on another game, another competition.
"We have played almost nine months already and have three days to regenerate.
"I played in the Europa League with Leverkusen but here with two more teams in the league, and one cup more, it is hard.
"But we are very happy to play in these competitions."
Chelsea: Biggest signings in history
| PLAYER | FROM | FEE (£m) |
| --- | --- | --- |
| Kepa | Athletic | 72 |
| Kai Havertz | Leverkusen | 62 |
| Alvaro Morata | Real Madrid | 59.5 |
| Christian Pulisic | Dortmund | 57.6 |
| Fernando Torres | Liverpool | 50 |
| Jorginho | Napoli | 50 |
| Timo Werner | RB Leipzig | 47.7 |
| Ben Chilwell | Leicester | 45 |
| Mateo Kovacic | Real Madrid | 40.5 |
| Hakim Ziyech | Ajax | 36 |
It does not get much easier for Chelsea after facing Real Madrid.
They play Man City and Arsenal after that, before facing Leicester City in the FA Cup final.
With a tough run ahead, Tuchel will be grateful for the six-point lead over fifth-placed West Ham that has now been opened up.