The 10 players with the most shots in the Premier League in 2020/21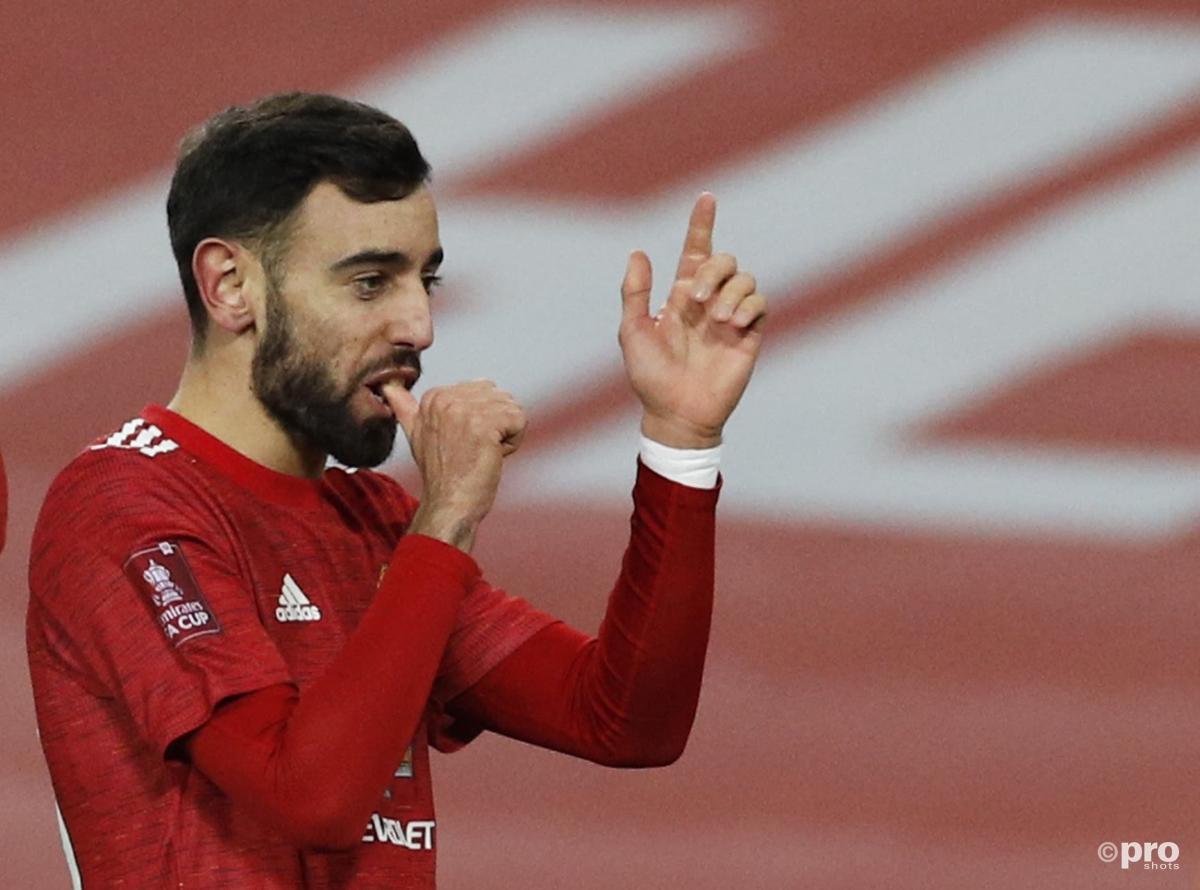 Although this season's Premier League took place under unfortunate and unorthodox circumstances, it still somehow managed to finish with mostly familiar faces near the top of the table.
Pep Guardiola's all-conquering Manchester City side were crowned champions, while their cross-city rivals Manchester United finished comfortably in second place, albeit 12 points behind the champions. 
READ MORE: The 10 players with the most assists in the Premier League in 2020/21
Despite hiccups along the way that hinted at an upset for neutral fans to enjoy, Liverpool and Chelsea managed to dull any hope of a surprise by claiming the remaining top four places, finishing third and fourth respectively.
Indeed, it was another season in which the same old clubs managed to work their way back into their favoured positions and at the heart of those achievements were some impressive individual performances.
Goals win games and to score goals you often need to take a swing at the ball. And in the Premier League there are a number of outstanding players that know how to do exactly that.
So who were the top shooters in the 2020/21 Premier League season? 
Players with the most Premier League shots in 2020/21
| | |
| --- | --- |
| Player | Shots |
| Harry Kane | 207 |
| Bruno Fernandes | 193 |
| Mohamed Salah | 158 |
| Marcus Rashford | 128 |
| Timo Werner | 123 |
| Kevin de Bruyne | 122 |
| Mason Mount | 120 |
| Sadio Mane | 119 |
| Riyad Mahrez | 116 |
| Ollie Watkins | 106 |
Tottenham Hotspur were one of the most disappointing teams in the Premier League this season and that has only been compounded by the fact that star striker Harry Kane was once again top of a list of individual stats.
The England international managed to hit more shots than any other player in the league, which may explain how he managed to bag 23 goals – more than any other player in the division.
Another unsurprising name on this list is Bruno Fernandes, who finished second with 193 shots in 35 games for Manchester United. Despite playing in midfield, the No.10 was bested by just two other players for goals scored in the top flight this season, so it makes sense that he's near the top of this list.
In third place is Liverpool forward Mohamed Salah, who enjoyed a tremendous season with 22 goals, five assists and no less than 158 shots in just 34 league matches for Jurgen Klopp's side.
Interestingly, in fourth place is Man Utd Marcus Rashford with 128 shots in 33 league games. The England striker has clearly been a little unfortunate this season, since he's only managed to bag 11 goals in that same period.
Just below Rashford is Chelsea striker Timo Werner, who has faced plenty of criticism this season for his inaccuracy in front of goal this season. Which may not be entirely uncalled for, since the German international is nowhere near the top of the goalscoring charts.
Below the German are two midfielders that thoroughly enjoy a rampage into the final third, in Kevin de Bruyne and Mason Mount of Man City and Chelsea with 122 and 120 shots respectively.
In eighth place is another misfiring forward in Liverpool striker Sadio Mane, who managed to fire 119 shots towards goal in the Premier League this season but only converted 11 of them into goals. Just below him in ninth is Man City forward Riyah Mahrez, who finished the season on 116 shots.
Then, to round up the top 10, is a representative of an impressive and over-achieving Aston Villa side in Ollie Watkins, who managed to bag 106 shots alongside his 14 league goals this season.