Saint-Maximin: Newcastle have to buy more players like Willock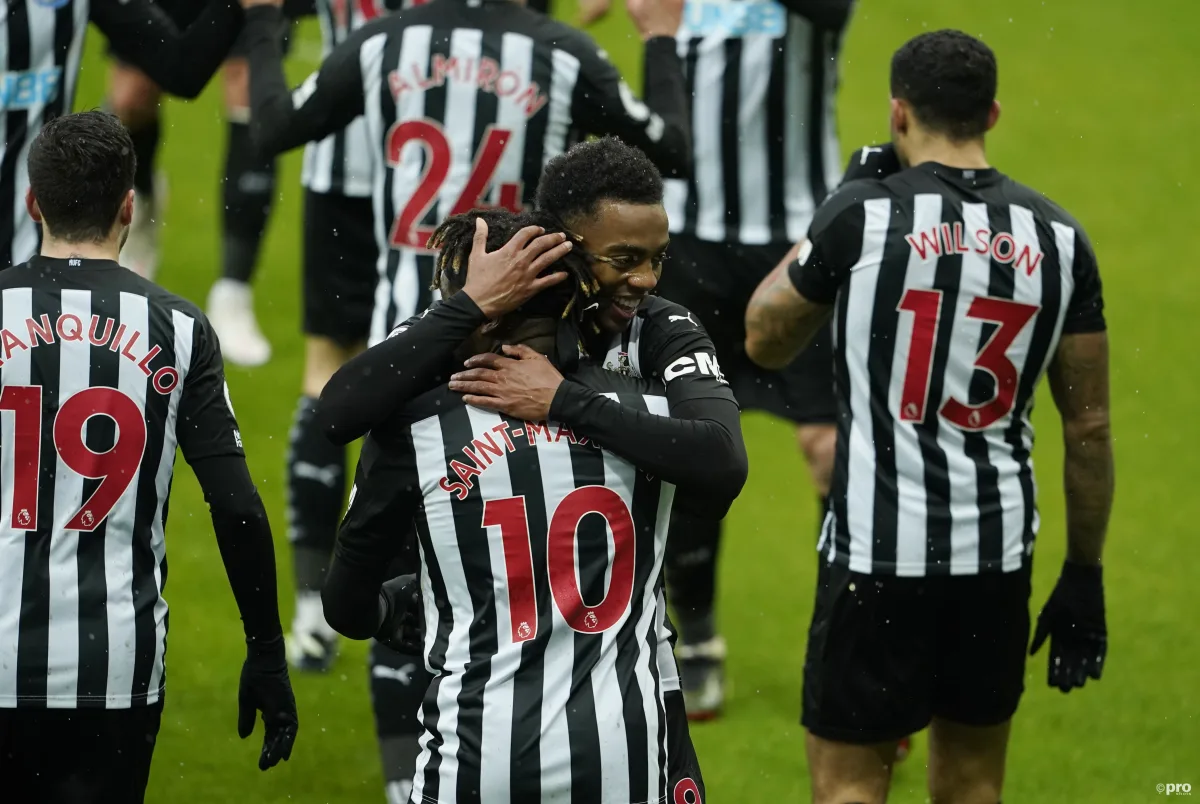 Newcastle's Allan Saint-Maximin has urged the club to be ambitious in the transfer market, starting with the permanent signing of Joe Willock.
Willock joined The Magpies on loan from Arsenal in January and has played a key role in their escape from relegation, scoring seven goals in 13 appearances.
Saint-Maximin has been understandably impressed by that impact and wants to see the midfielder join on a permanent basis alongside some other equally talented additions.
"Sometimes you have to think about your future, you can see Leicester winning the FA Cup, you play football to win trophies, not to fight to stay up," Saint-Maximin told Sky Sports.
"We have to buy more players like Joe Willock, he can be really great for the team and for myself, I am 24 years old, and have to think about the national team, about winning trophies, and hope the club can give me that.
"My relationship is really good with Joe inside and outside the pitch, and you can see how that helps a team when you have players like that – like Harry Kane and Heung-min Son at Tottenham."
Saint-Maximin happy to stay?
Saint-Maximin's future has been the subject of recent speculation but, with five years left on his contract, it seems he is more than happy to stay in the North East.
The Frenchman is grateful for the opportunity to play in the Premier League and is keen to continue to prove himself on the pitch.
"The club has given me everything, the opportunity for me to show to everyone my quality in the Premier League," he says.
"They gave me the opportunity to feel really comfortable in Newcastle. I feel really good with everyone – players, the coach, the fans. When they asked me about a new deal, I feel that I have to give. Sometimes when people give you something, you have to give back.
"But before I signed it, I had always said Newcastle should not be fighting against relegation every year. We have to fight for the top 10, it's what the supporters deserve."