Giddy Raphinha lost for words over Liverpool and Man Utd speculation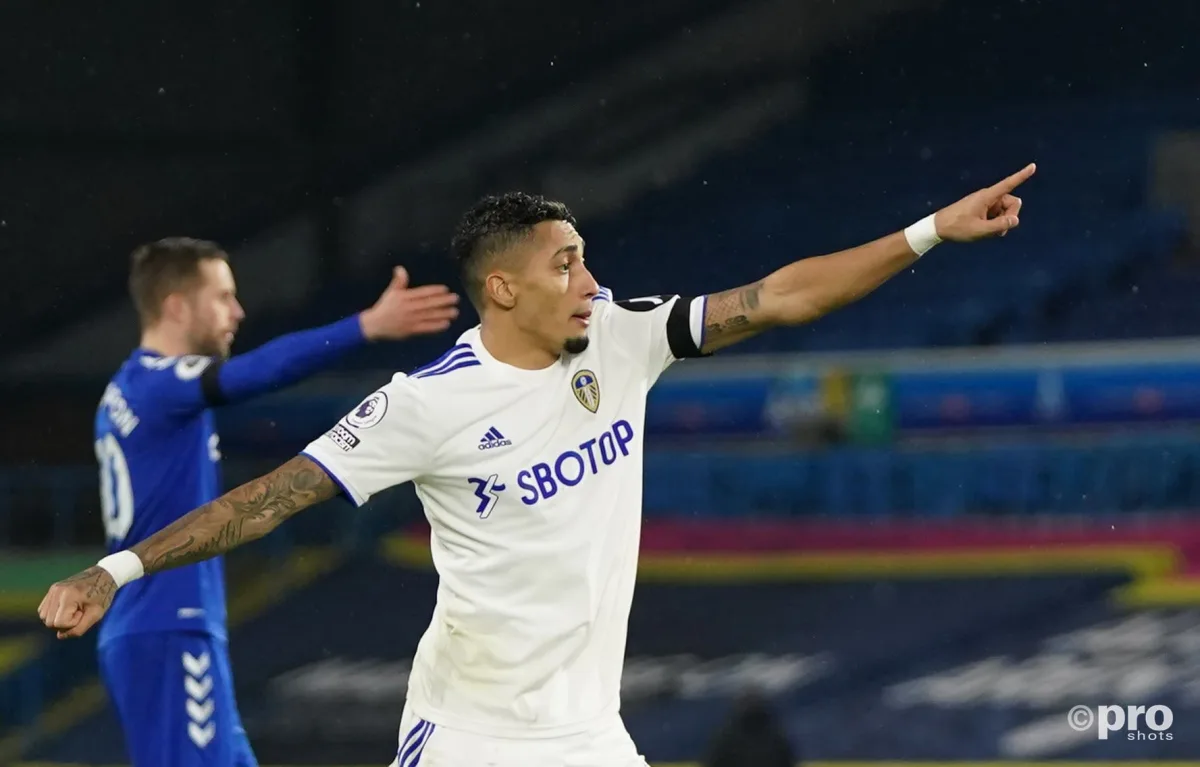 Leeds Utd star Raphinha has admitted to having difficulty comprehending the fact that Manchester United and Liverpool are allegedly interested in signing him this summer.
The Brazilian was a late signing in the transfer window for Leeds after he joined for £17 million from Rennes in October.
He has gone on to enjoy a bright season in his first campaign in England, scoring six goals and recording nine assists in 26 starts for Marcelo Bielsa's side.
He is one of the most creative players, too, as only five other Premier League stars made more Key Passes in the 2020/21 campaign, with him completing 60.
Raphinha's performances have catalysed speculation about a potential move away after only one season with Leeds, with Man Utd and Liverpool the two clubs at the top of the list of suitors.
Man Utd view him as an alternative to Jadon Sancho, while Liverpool have been looking to add more creativity in the final third after a disappointing defence of their Premier League crown.
What has Raphinha said?
Raphinha was refreshingly giddy when discussing a move to either of the two aforementioned clubs, listing plenty of players whom he idolised as as younger.
Crucially, he doesn't rule out a move away from Leeds.
"It is difficult to explain how I feel when I hear speculation about giant teams like Liverpool and Manchester United being interested in signing me," he told UOL Sport.
"Man, I grew up watching these teams on TV. I saw Rooney, Van Nistelrooy, Cristiano Ronaldo, but I also saw Gerrard, as well as others like Henry, Deco, Lampard.
"There are so many players of such quality that it is difficult to say if I mirrored one of them. I think I mirrored the league, you know? I loved watching it and dreamed of playing here."
As Raphinha cost £17m only a year ago, Liverpool or Man Utd would need to pay significantly more than that in order to prise him away from Leeds this summer.