Bruno Fernandes names Man Utd target Grealish as one of the Premier League's best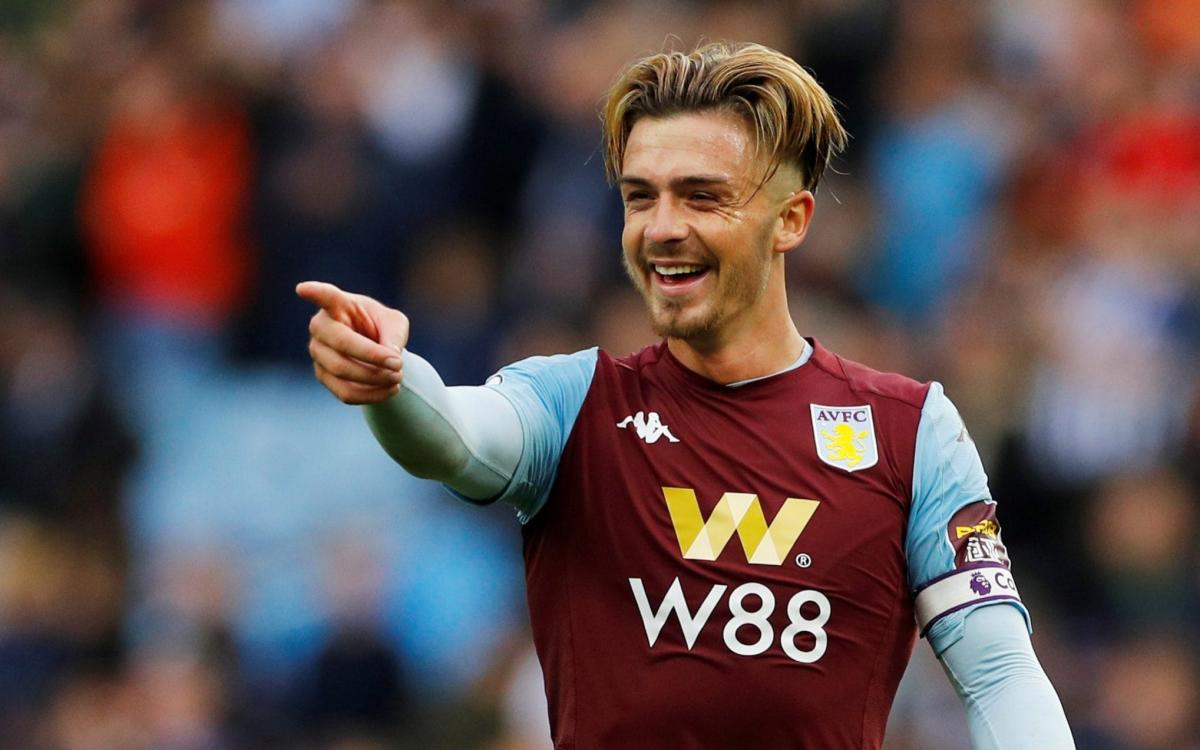 Bruno Fernandes has given his assessment on the players in contention for the Premier League's Player of the Season award.
The Portuguese star was asked about which players, outside of Manchester United, had impressed him the most and he went on to name nine players from six different clubs.
"I think it's difficult to choose one," Fernandes said in a fans' Q&A. "For me, being the best player in the Premier League, you have to be the best from since we started to the end, and not coming and start playing in December or January and start doing well in that moment.
"The ones who were doing well before everyone forgets because those are doing better at this moment. I think to be the best player, you have to be consistent, try to be the best that you can for the longest time you can. Honestly, it's difficult to choose one player to be the best."
Grealish to Man Utd?
One of which was Jack Grealish, a transfer target of United's, who had registered six goals and 12 assists for a high-flying Aston Villa side before a shin injury that has kept him out since February.
"Grealish, before his injuries, was being really, really good," said Fernandes.
United have long been admirers of the Villa talisman, attempting to sign him just last summer. However, the price tag on his head has so far been a successful deterrent for the top clubs as Dean Smith is desperate to keep hold of his best player.
In fact, after the best season of his career, until the injury, it's been reported that the asking price for the creative midfielder has now risen to £100 million, twice as much as Fernandes cost United in January last year.
Other stars
Fernandes named eight more impressive players, leaning towards attacking talent, with just the one defender and no goalkeepers in his thoughts.
"Of course, we all know the qualities that our rivals have. I think we can say this season, as everyone knows, Kevin De Bruyne is one of the best for me.
"If we go to the Liverpool squad, for example, I think Mohamed Salah, if you say he's playing well or not, he's still scoring goals. Harry Kane is still doing really well in the Tottenham team, for example.
"I think Raphinha of Leeds is doing very well. It's difficult to choose one. Ilkay Gundogan, from the half of the season from December, started doing really well.
"As I've said, we have many players I can say now and it's difficult to choose just one. For example, Ruben Dias has come from Benfica and been consistent since he arrived [at Manchester City].
"In our team, we also have players who have been consistent for all the season and I can't remember more players at the moment.
"For example, I really like Mason Mount – he's been consistent from the beginning of the season but, if people will watch numbers he's not had so many goals as other players or assists as other players but, for me, as a performance he's been really, really top.
"I think Patrick Bamford from Leeds is also scoring a lot of goals, 14 I think this season already [now 15 in the Premier League], which is really good.
"I think it's difficult to choose one. I will be here for a lot of time doing names, names, names. It's better I stop or I will forget players and I don't want to do that."