Why it's Werner – and not Abraham – who deserves Chelsea's patience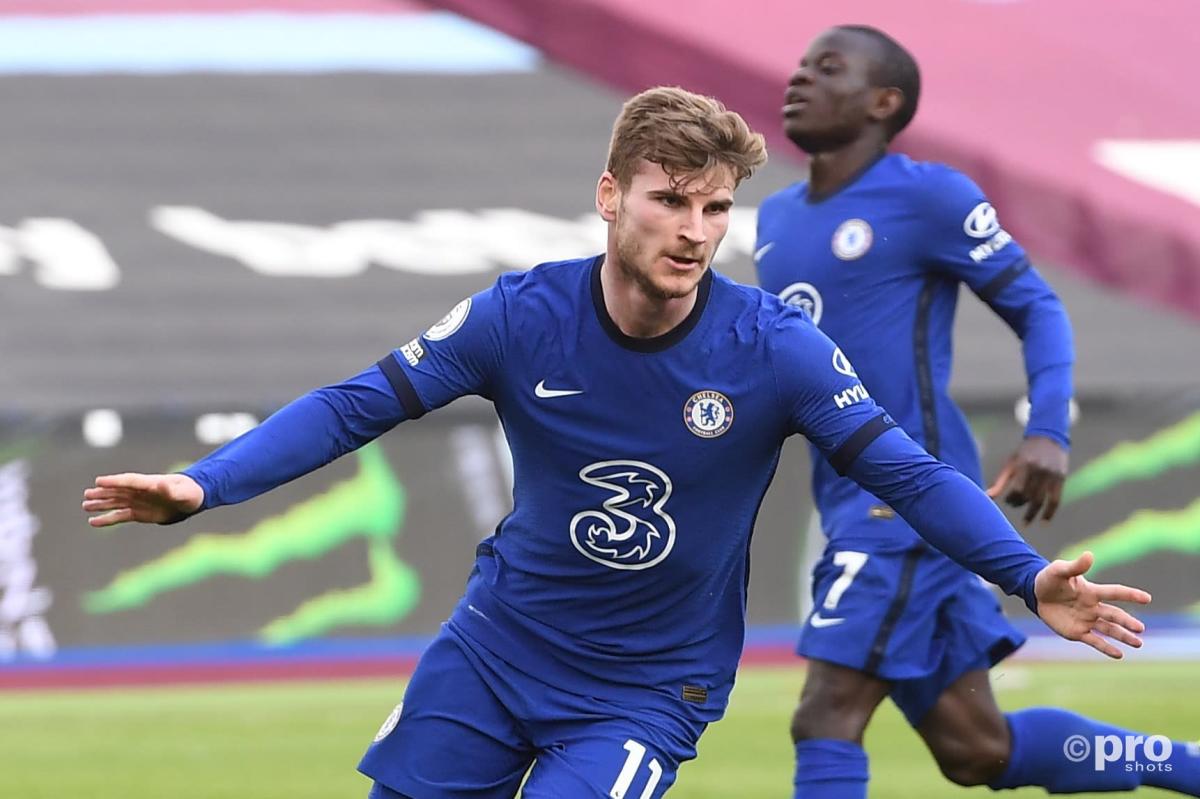 Chelsea's forwards should know better than anyone that there is more to the modern No.9 role than simply scoring goals.
Olivier Giroud, after all, was an important member of France's triumphant 2018 World Cup-winning squad without even mustering a shot on target during the competition.
READ MORE: Torres, Shevchenko and the 10 worst Chelsea signings of all time
Meanwhile, Timo Werner continues to keep Tammy Abraham out of the squad at Stamford Bridge, despite struggling in front of goal.
Indeed, the popular belief is that after just two goals in 17 games under Thomas Tuchel, Werner is being protected by the 'big signing' status he earned when he joined the club in the summer from RB Leipzig for £47.5 million.
He did not help his cause when, nine minutes into Chelsea's Champions League semi-final first leg against Real Madrid, he failed to beat Thibaut Courtois from six yards after a cute header from Mason Mount set him up.
"A young player, does he get the time that Timo Werner gets, a big signing, when he comes in?" Rio Ferdinand complained in the BT Sport studio in the aftermath of the game.
"They're not treating him [Tammy Abraham] with as much care and understanding of their character.
"With the cotton wool a new signing gets. I know they're investing, but they're investing in the young player. The young player don't ever get that time, that patience that a new signing gets. Tammy wouldn't get the time that Timo's had."
Ironically, though, it is Werner in this case who deserve patience.
Why does Tuchel pick Werner over Abraham and Giroud?
Firstly, Abraham, who has recently missed two months of action because of an ankle injury, has had opportunities at Chelsea. He has played 80 times for the Blues – all at centre-forward – and has contributed 30 goals. That's nearly twice as many opportunities as Werner has had – hardly indicative of a player who has not been given his chance.
His return of five Premier League goals in 16 matches prior to Tuchel's arrival is hardly indicative of the next Robert Lewandowski being ignored by a partisan coach.
More importantly, though, it is lazy to judge a forward's contribution purely by weigh of their goals, particularly in a system like Tuchel's which is driven by an equal contribution from all his players across the field.
While having a player clumsy in front of goal, like Werner currently, is not ideal, it does not undermine the side in the same way that having a player clumsy on the ball in this possession-based approach.
| STATS P90 | ABRAHAM | WERNER | GIROUD |
| --- | --- | --- | --- |
| Goals | 0.27 | 0.22 | 0.27 |
| xG | 0.27 | 0.37 | 0.22 |
| Chance conversion | 32% | 18% | 33% |
| Assists | 0.08 | 0.2 | - |
| xA | 0.03 | 0.18 | 0.18 |
| Accurate key pass | 0.04 | 0.29 | 0.13 |
*Premier League and Champions League fixtures (2020/21)
Indeed, Tuchel, a manager with a keen eye for analytics, will be acutely aware of the statistics supporting his decision. Werner is a far more rounded team player than Abraham, offering 0.29 key passes per match at the top level compared to his colleague's 0.04, 0.18 expected assists in comparison to 0.03 and 0.37 expected goals up against 0.27.
Werner may not be 'a natural finisher', but his 34 goals in 40 matches last term for Leipzig show, too, that he is no mug in front of net. His time will come. And while he bides it, he will continue to create opportunities for others in a manner that Abraham is simply not capable of.
Abraham third in line?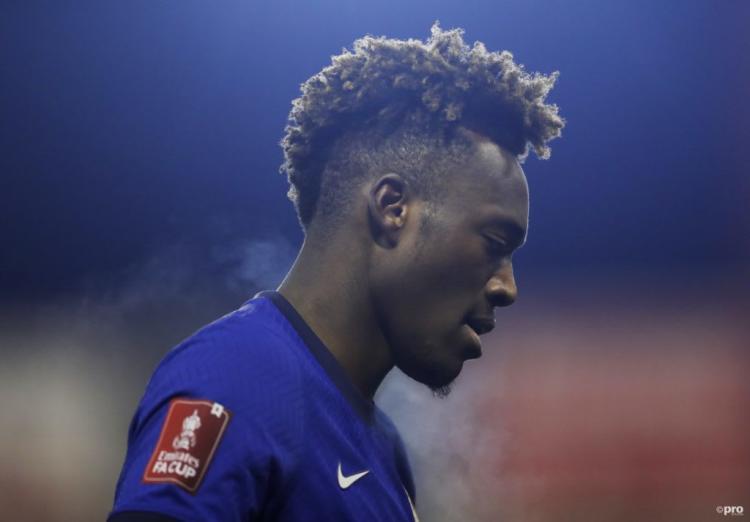 And in any case, if there is a Chelsea forward this season posting the type of numbers capable of unseating Werner in the No.9 role, it is Giroud.
The World Cup winner might have been written off, virtually forgotten, but he is posting figures this season that show he fits far better into Tuchel's plans than Abraham. Indeed, he is the only Chelsea striker presently outperforming his xG, suggesting that if it is a goal scorer they want, it is to him they should turn.
Nevertheless, the off-the-ball movement of Werner continues to be alluring to Tuchel, and given the Chelsea boss has 14 wins from 22 matches since moving to Stamford Bridge, turning the Blues' season around, it would be wise to trust in his judgement.