Why Arsenal need to sign Emile Smith Rowe up to a long-term deal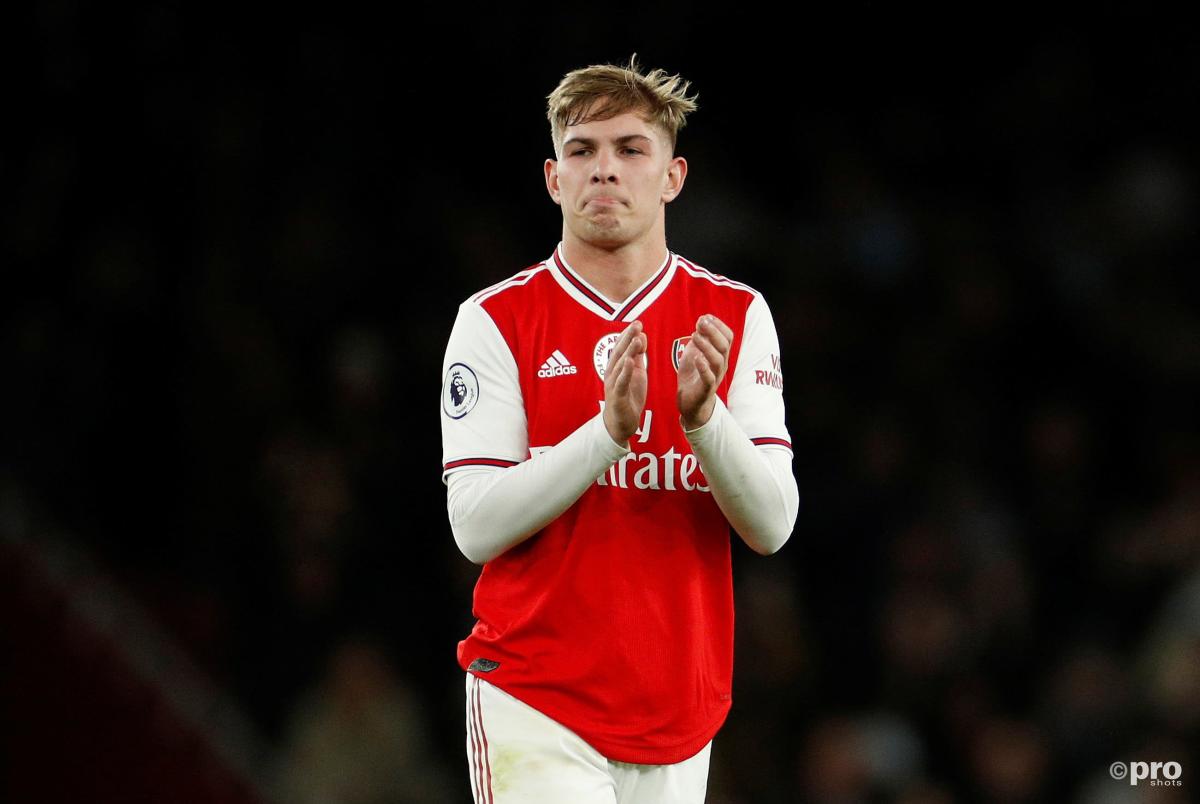 Arsenal have been quietly working away on extending the contracts of their most promising young players and it seems as though Emile Smith Rowe may be next in line for a long-term deal.
According to the Athletic, the London club will look to sign Smith Rowe up to a new deal in the coming months, as they have already done with Bukayo Saka and Folarin Balogun in the past 18 months.
Much of this will be down to the fact that the attacking midfielder's current deal is set to expire in 2023, meaning Smith Rowe will be entering the final two years of his contract this summer.
However, a larger and more pressing factor behind the desire to tie the 20-year-old down may be the simple fact that he's quickly becoming one of Arsenal's most impressive players. 
How good has Smith Rowe been for Arsenal this season?
With just one goal from 26 appearances for Arsenal's first team this season, it may seem as though Smith Rowe hasn't been up to much for Mikel Arteta's side lately but when we dive into the player's more detailed stats we see a young playmaker that seems to be thriving at the club.
For example, while Smith Rowe may not be much of a goalscorer, he has consistently created chances for his teammates in the Premier League this season. According to FootballCritic, only Willian and Kieran Tierney have created more "big chances" than the 20-year-old, who sits level with Saka with four for the league campaign thus far.
Indeed, when we narrow in on how often Smith Rowe creates goal-scoring chances for his teammates we find that he's already established himself as one of the best playmakers in Arteta's squad. 
| | |
| --- | --- |
| Player | Assists per 90 minutes |
| Willian | 0.37 |
| Smith Rowe | 0.32 |
| Ceballos | 0.19 |
| Partey | 0.14 |
| Lacazette | 0.1 |
So far this season Smith Rowe is averaging 0.32 assists per 90 minutes of Premier League football. That average is second only to Willian in this Arsenal team, who averages 0.37 and is almost twice as good as the third-placed Dani Ceballos.
In fact, it's quite telling that Smith Rowe's ability to create goals in this team far exceeds any other Arsenal midfielder, such as Granit Xhaka (0.08), Thomas Partey (0.14) or Martin Odegaard, who has yet to register a single assist for Arsenal since joining on loan from Real Madrid.
READ MORE: Florentino Perez gets his Odegaard revenge on Arsenal
Similarly, Smith Rowe's average is also much better than what Arsenal tend to get from their wide players like Saka or Nicolas Pepe, who are averaging 0.08 and 0.07 assists per 90 minutes this season.
In other words, aside from Willian – who turns 33 in August – Arsenal's best playmaker may already be Smith Rowe. And that's more than enough reason to ensure the young talent is signed up to the club for the foreseeable future.