Who is Albert Tjaaland? The wonderkid cousin of Erling Haaland who dreams of Liverpool move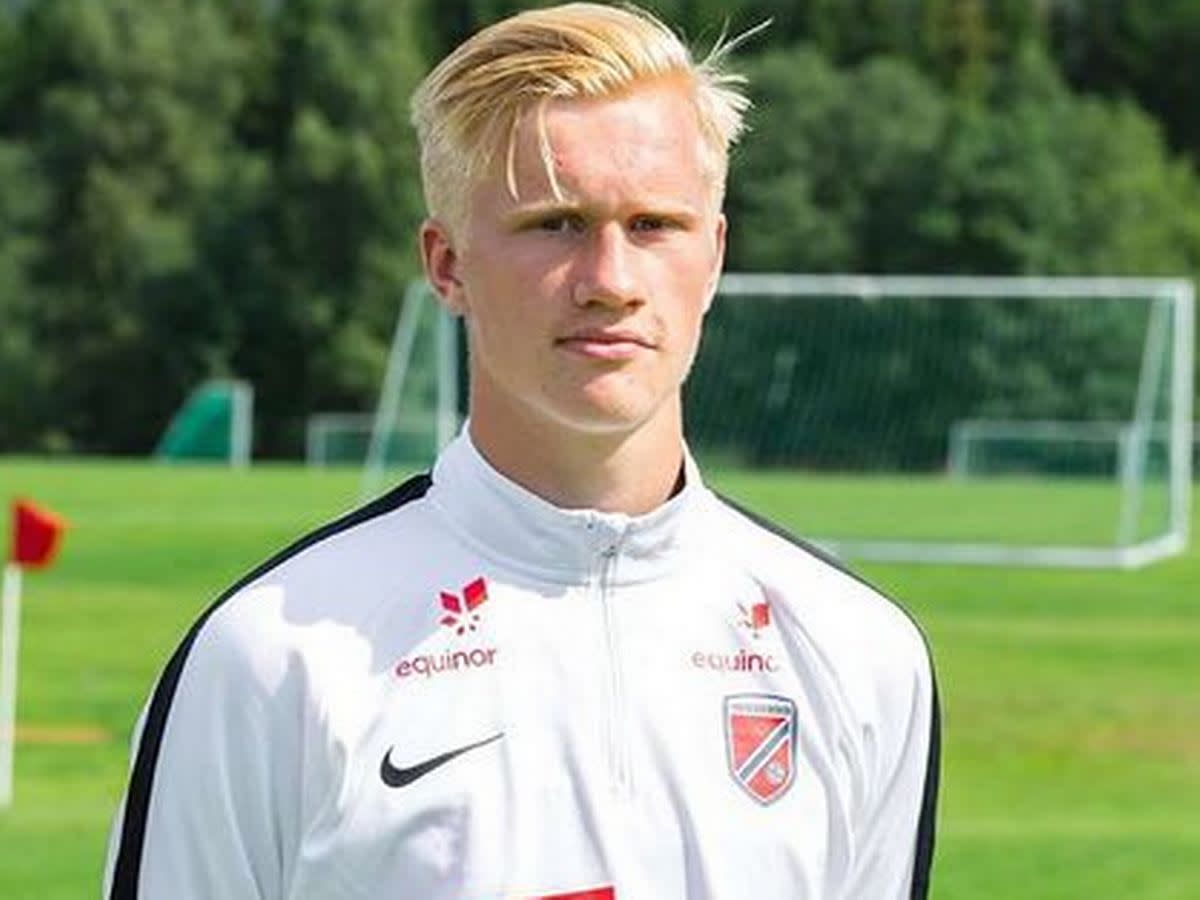 The extended Haaland family may have another young superstar on their hands as Erling Haaland's young 17-year-old cousin Albert Tjaaland is currently making waves at Molde.
While Haaland is now arguably the hottest property in world football wanted by the likes of Real Madrid, Barcelona, Manchester United, Liverpool, and Manchester City, his little cousin is making a name for himself in Norway much in the same vein as his family member before him.
What position does Albert Tjaaland play in?
Like Haaland, Tjaland plays as a central striker.
How good is Albert Tjaaland?
As Tjaaland is just 17-years-old it is very hard to predict just how much of an impact he will make in the game in his career.
But, the signs are promising.
Again, like Haaland, Tjaaland was with Bryne FK at the beginning of his career and it was within the young ranks of the club that he scored a miraculous 69 goals in 48 games.
It was due to his exploits with the Byrne youth teams and then the second team that eventually earned him a transfer to Molde, and although he is yet to make his senior debut for his new club, having joined last summer, he is viewed as a star of the future in Norway like his cousin.
Even if you take away the fact that they are family members, Tjaaland's play does have echoes of Haaland.
They are both quick and powerful with devastating finishing, while they both share flowing blonde locks.
Molde coach Erling Moe praised Tjaaland, but pleaded for patience with the young man.
 "I have seen some of it (hype) on social media," he told Eurosport.
"He is an exciting young boy who really has some exciting qualities, so I think it must be possible to calm down a bit, yes.
"It's a bit like that when you post something on social media at the moment, it spreads like wildfire.
"He has a great future ahead of him if he does the everyday things 100 percent and properly.
"I think Erling [Haaland] is a few steps ahead yet."
What clubs are interested in Albert Tjaaland?
Any interest from clubs at the moment won't be that concrete as it will be necessary to see how Tjaaland adapts to senior football before he can be considered a transfer target for anyone.
However, if the player had his way, it would be a dream transfer to Liverpool in his future.
During a Q&A on Instagram, he stated his love for the Reds and how he would like to one day play with the Anfield side in the Premier League.
When does Albert Tjaaland's contract expire?
The exact details of Tjaaland's contract have not been revealed, but he only joined Molde in 2020.
What is Albert Tjaaland's Instagram?
Tjaaland's Instagram account has 26k followers as of March 2021.
Who is Albert Tjaaland's girlfriend?
Tjaaland is currently not dating anyone publicly.