Super League idea will not go far – Arsene Wenger
Arsene Wenger does not believe the proposed European Super League idea has much traction, though reckons there are "dangerous" underlying motives in the background.
At the weekend the new Super League was announced which will see a new 20-team tournament take place as a European competition in place of the Champions League and Europa League.
READ MORE: The Super League: How the hell did we get here?
Fifteen permanent members of the league will play each season, with the remaining five spots up for grabs via qualification procedures.
Twelve of the 15 founding members have already been confirmed; Barcelona, Real Madrid, Atletico Madrid, Chelsea, Arsenal, Manchester United, Manchester City, Liverpool, Tottenham, Juventus, Inter, and AC Milan.
Many football supporters and figures within the game have criticised the plans, saying the integrity of the sport is al risk.
There are also opinions that the plans may just be a power play from the clubs to allow them to negotiate for more power and money in any potential revamp of the Champions League.
Wenger, who used to manage Arsenal, thinks it is the latter as he does not think the idea will "go far".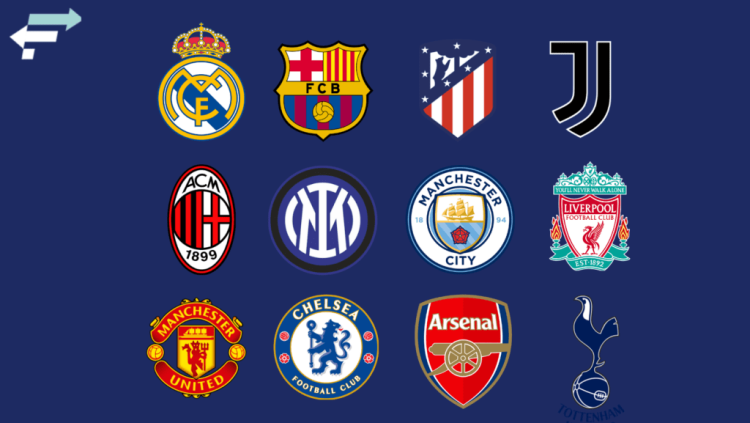 "I would say that's a bad idea. Football has to stay united, it's the most important thing," FIFA's head of global development told talkSPORT.
"It's based on sporting merit and overall to respect the history that has been built from European football.
"I believe, personally, that this idea will not go far."
A threat to the Premier League?
Even though six of the 12 founding members are from the Premier League, Wenger believes the plans for the new Super League have partly been proposed in order to halt the power of that competition in England.
Clubs from the Premier League receive extensive broadcast and sponsorship revenue, and the Super League would allow for a more even distribution of European broadcast revenue.
"I don't know what exactly is behind (it). There is a more dangerous idea behind it and it's a big threat for the Premier League," Wenger continued.
"When I was still in charge it was a lot going on from other countries to diminish the dominance of the Premier League and a project like that would certainly accelerate that."
To find out how the European Super League will work, click here.