How good is Jose Mourinho? Ranking his performance at every club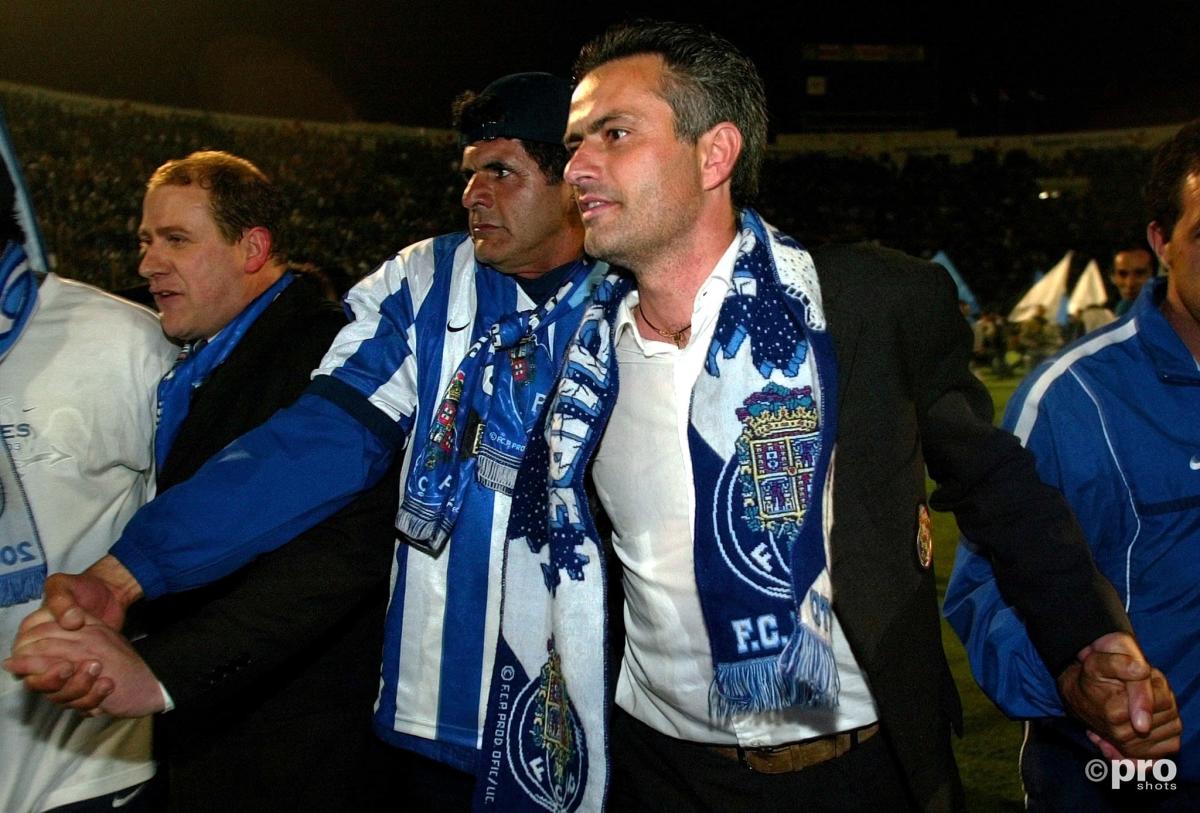 Jose Mourinho is in the news again after being sacked by Tottenham.
The naysayers, who believe that Mourinho is now finished as a top-level manager, are gathering. They feels that his style of football – and approach to the game – is outdated and incompatible with modern sport.
Below we run through every managerial post Mourinho has held since Porto in 2002 to analyse his successes and failures, including his efforts in the football transfer market.
PORTO: 2002-2004
Titles Won: Primeira Liga 2002/03 & 2003/04, Taca de Portugal 2002/03, Supertaca 2003, Uefa Cup 2002/03, Champions League 2003/04
Biggest Success: His entire reign at Porto was coloured with unbridled success, but it's impossible to look past winning the Champions League with a well-organised but limited Porto side.
Knocking Manchester United out on the way, leading to his sprint along the touchline after Costinha's late winner at Old Trafford, formulated his legend.
Biggest Failure: There's truly nothing that went wrong during this spell. Back-to-back titles and European trophies, followed by an exit to the biggest project in Europe at the time. He timed it all perfectly.
Controversy: Mourinho's side were no stranger to the dark arts and, particularly during their 2003 Uefa Cup run, were inauspicious in their on-pitch actions, particularly when it came to simulation. But arguably no more so than other sides have done before or since.
Success or Failure? About as successful a spell as any coach of a non-big five team ever.
CHELSEA: 2004-2007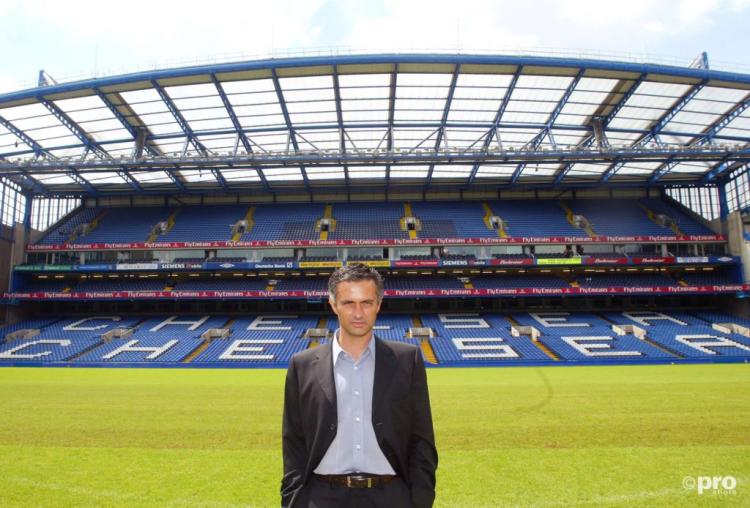 Titles Won: Premier League 2004/05 & 2005/06, FA Cup 2006/07, League Cup 2004/05 & 2006/07, Community Shield 2005
Biggest Success: Taking Chelsea to back-to-back league titles in emphatic style, dethroning an Arsenal team that had gone unbeaten the season previously and a Manchester United side in transition.
In 04/05 they lost just once, gaining 95 points in the process, and 91 points the season after. For that spell they were utterly formidable and those seasons represent the Premier League's Mourinho era.
Biggest Failure: For such an expensively assembled squad their respective Champions League campaigns didn't go as planned. Despite defeating Barcelona in his first season, they exited at the semi-final stage to Liverpool – a feat repeated in 2007. Sandwiched in between, Barcelona knocked them out in the Round of 16 stage.
Controversy: In that Barcelona defeat, Mourinho accused referee Anders Frisk of colluding with then-Barca coach Frank Rijkaard
Success or Failure? A resounding success and arguably the greatest spell by a Chelsea manager ever.
INTER: 2008-2010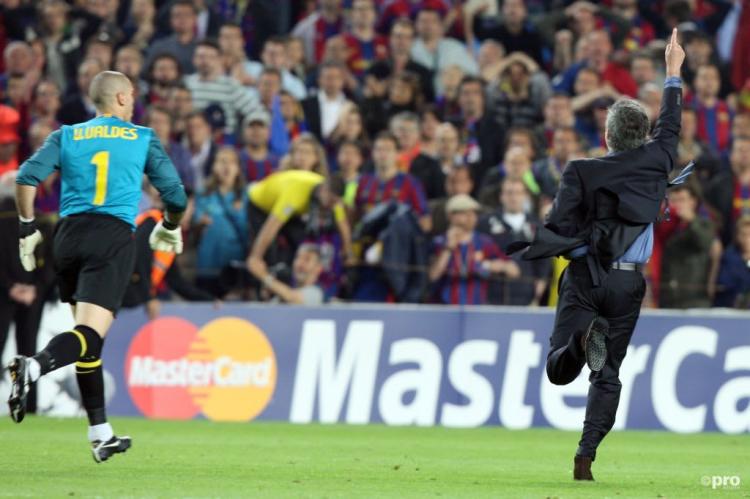 Titles Won: Serie 2008/09 & 2009/10, Champions League 2009/10, Coppa Italia 2009/10, Italian Super Cup 2008/09
Biggest Success: Winning an historic treble with Inter during his second season at the club. This is the first and only time in history that an Italian club has won the treble. During the run to European glory, he famously defeated Pep Guardiola's Barcelona in the semi-final after an epic defensive display in the second leg at Camp Nou.
Biggest Failure: The signing of Ricardo Quaresma. The Portuguese winger was personally requested by Mourinho and signed for a hefty fee at the time of €19m. However, he was an almighty flop and scored just one goal in two seasons – being voted the worst signing of the season.
Controversy: Mourinho fought numerous times with referees, journalists and officials. The most infamous episode was when we made a 'handcuffs gesture' to the camera after Inter had two players sent off in the first half of a match at Sampdoria, an act that saw him banned and fined. He also infuriated Barcelona fans and players when he ran onto the Camp Nou pitch to celebrate Inter's victory over Barcelona, causing a scuffle with Barca goalkeeper Victor Valdes.
Success or Failure? A massive success. Winning the treble with Inter was arguably Mourinho's greatest success after leading Porto to the Champions League in 2004. He is still regarded as something of a God by Nerazzurri fans.
REAL MADRID: 2010-2013
Titles Won: La Liga 2011/12, Copa del Rey 2010/11, Spanish Supercup 2012
Biggest Success: Taking on one of the greatest teams of all time, Jose Mourinho was able to get under the skin of Pep Guardiola on more than one occasion – not least during the intense run of four Clasicos in 17 days in the 2010/11 season – but Pep's team had the upper hand initially.
But Real Madrid in 2011/12 were a brutally efficient unit, with Mesut Ozil, Angel Di Maria, Cristiano Ronaldo and Karim Benzema reaching the 100-point mark and scoring 121 goals in 38 league matches. Ronaldo scored 46 on his own and this is, arguably, Mourinho's greatest domestic title win.
Biggest Failure: Mourinho's untouchable reputation took an irrevocable dent while in Madrid. He alienated virtually the entire dressing room and ended up filling the squad with trusted acolytes from previous clubs (Ricardo Carvalho, Michael Essien).
Guardiola's approach to football was in direct opposition to his and he struggled to contemplate the losses he suffered against Barcelona. His bulletproof demeanour and air of invincibility has never been rediscovered.
Controversy: Where to begin? Riling up Guardiola to such a degree that the coach lost the plot in a pre-Clasico press conference, referring to Barcelona as Uefalona following Pepe's red card against them in the Champions League, while failing to field a centre-forward against the Catalans more than once.
But his lowest point was poking his finger into the eye of Tito Vilanova during a farcical touchline fracas after a Spanish Supercopa clash in 2011. He was forced to apologise later.
Success or Failure? For Madrid, he helped the team compete with one of the greatest ever and indeed overcome them in 2011/12, a fantastic achievement and one of the all-time top league performances. But it personally took a massive toll on his reputation, his confidence and, indeed, his overall outlook on football itself.
CHELSEA: 2013-2015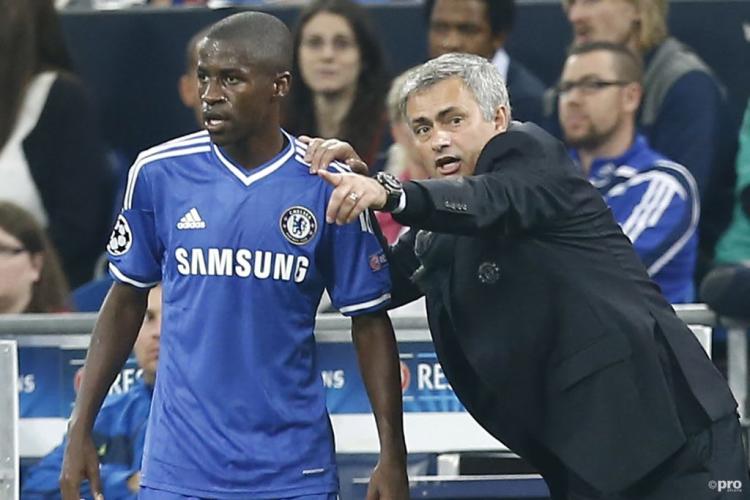 Titles Won: Premier League 2014/15, League Cup 2014/15
Biggest Success: Ultimately, returning to the Premier League to win a title. Some would argue that Chelsea threw away a position of dominance in the season prior; it's often forgotten that defeats against struggling Crystal Palace and Aston Villa in the run-in pushed them behind Liverpool and Manchester City, but it was theirs to lose.
But Mourinho made the right signings in the right positions the following year and Chelsea were, by some distance, the best team in the league.
Biggest Failure: The beginning of the 2015/16 season was a personal disaster for Mourinho. Disgraceful, unwarranted treatment of physio Eva Carneiro on the opening day of the season and his unrelenting abrasive mood never subsided. And the results were dreadful, threatening relegation before being relieved of his duties.
Controversy: The treatment of Carneiro and the remainder of the physio team by Mourinho on a disastrous opening day draw with Swansea. In this game he publicly harassed Carneiro for stepping onto the pitch to treat an injured Eden Hazard; this was grossly unacceptable and was the beginning of the end of his time at Chelsea.
Success or Failure? The league win came during one of the weakest spells in the Premier League where Man City were waiting for Pep, United had already ceased to become a force, and Liverpool's successes of the year before were long gone. In truth, Chelsea had by far the best team in the division, and so the subsequent total collapse made the spell a net failure for his reputation.
MAN UTD: 2016-2018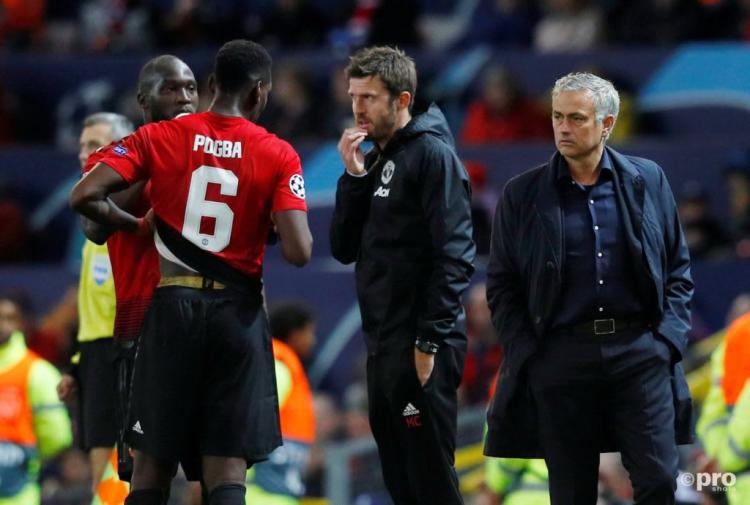 Titles Won: Europa League 2016/17, League Cup 2016/17, Community Shield 2016
Biggest Success: By winning three trophies in his debut season, Mourinho demonstrated that he was a manager who could still guarantee silverware. He became the first Man United boss to win a 'major' trophy in his first campaign at the club and also continued his record of winning every European final he has managed in.
Biggest Failure: The exit to Sevilla in the last 16 of the 2017-18 Champions League was his lowest point. This was a humiliating loss to a team with infinitely smaller resources than United and led to Mourinho delivering a bizarre 12-minute rant after the game defending himself.
Controversy: In addition to this controversial post-Sevilla rant, Mourinho also hit the headlines for all the wrong reasons during a match against former club Chelsea. Mourinho chased a Chelsea coach, Marco Ianni, down the tunnel after the Italian had celebrated a goal in the Portuguese manager's face. It led to an ugly spectacle and security intervening.
Success or Failure? While he was hamstrung by incompetent management above him and while he did still win three trophies, Mourinho showed in his spell at Man Utd that he was no longer able to challenge for the very biggest titles; namely the league and the Champions League. He finished sixth in his first season, ended 19 points behind champions Man City in his second year, and was then sacked before Christmas in his third season for the second job in a row after winning just seven of his first 17 games that term. Overall, a failure.
TOTTENHAM: 2019-2021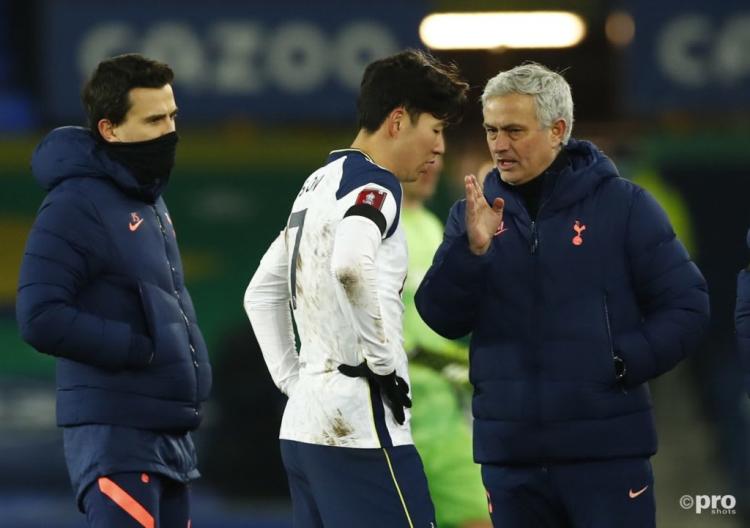 Titles Won: None
Biggest Success: Mourinho led Tottenham to a thumping 6-1 win at former club Manchester United towards the start of the 2020/21 season. It was one of the most satisfying results of his career. After beating Arsenal in December, Spurs were top of the league – leading to claims that Mourinho was back to his best and that his team were title challengers.
Biggest Failure: Unfortunately, this proved not to be the case. Spurs have since plummeted to seventh in the table and a top-four spot seems unlikely. His biggest individual failure, though, was the embarrassing Europa League last-16 collapse to Dinamo Zagreb. Leading 2-0 from the first leg, Tottenham lost 3-0 in Croatia to go out.
Controversy: As always, Mourinho was involved in a number of controversies – including a fiery argument with Man Utd manager Ole Gunnar Solskjaer and publicly criticising his own player Tanguy Ndombele. Perhaps the biggest controversy of all was his relationship with Dele Alli. Once regarded as one of England's best players, the midfielder has completely fallen off the radar under Mourinho with the manager even labelling him "lazy".
Success or Failure? A clear failure. He had the worst win percentage of his career since taking over at Porto almost two decades ago, won no trophies and was sacked just 18 months into his four-year contract. Mourinho will complain, though, that he was robbed of the chance of lifting the League Cup just days before the final against Man City.