Solskjaer provides bizarre reasons for Man Utd's poor home form in Europe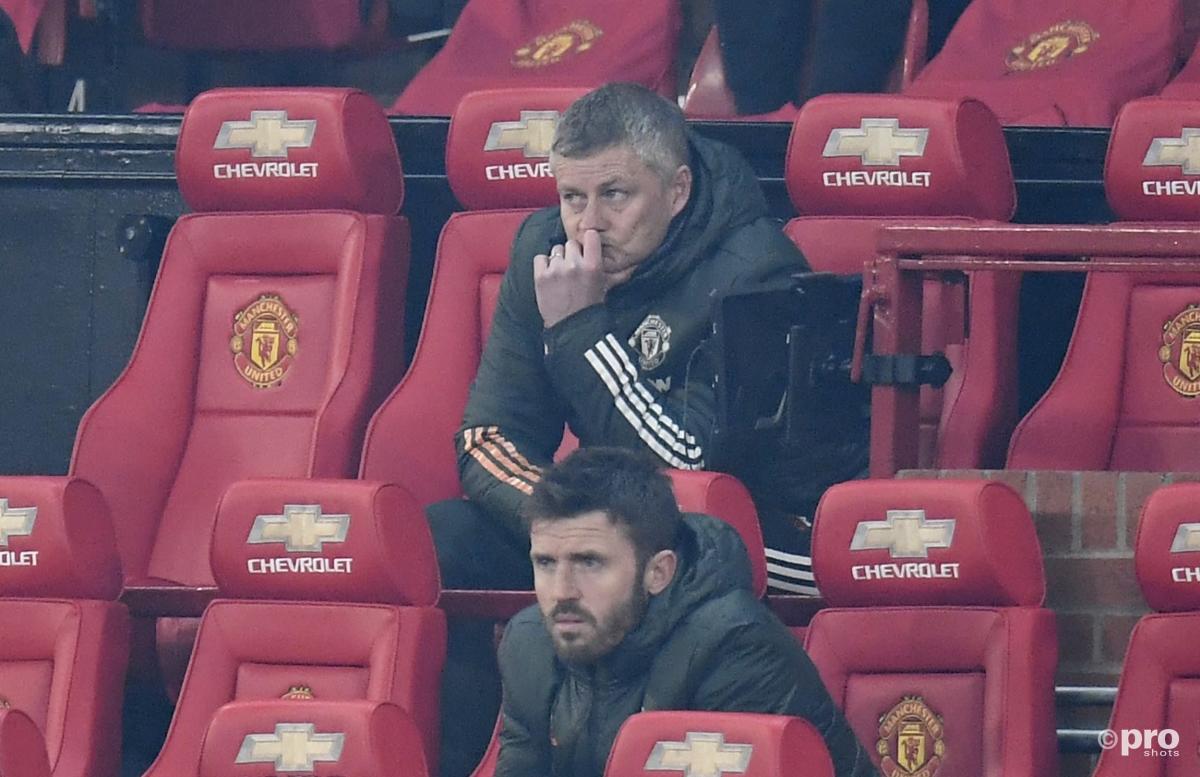 Ole Gunnar Solskjaer believes the red seats and bannering at Old Trafford has played a part in Manchester United's poor home form recently as players have been distracted by the clashing colours with their kits.
Away from home in the Premier League in 2020/21, Man Utd have collected the same amount of points as runaway leaders Manchester City with 36.
READ MORE: Solskjaer casts doubt on Lingard's Man Utd return: It was different here
But, at Old Trafford they have only won eight out of 15 games, accumulating 27 points in the process which is 11 less than Man City.
They have lost four games at home to Crystal Palace, Tottenham, Arsenal and lowly Sheffield United.
With no fans in the stadium, there are plenty of Man Utd red banners around Old Trafford, as well as a sprinkling of the usual red seats, and Solskjaer has revealed that this has been a problem for the players at points during the campaign, particularly in the Europa League recently.
What did Solskjaer say?
"You'll see a change now the banners around the place. It is not red anymore, we have looked into this," he said ahead of Man Utd's Europa League clash against Granada on Thursday at Old Trafford.

"It shouldn't be any reason really. But, some of the players have mentioned that split second decision, red shirts on red seats, we have tried to change that along with anti-racism campaign.
"That was important it is not red anymore."
Looking at the Europa League in isolation, Man Utd have won all three of their away games against Real Sociedad, Milan, and Granada, but haven't won at home yet.
As well as the banner issue, Solskjaer has given a couple of more reasons for the Old Trafford form.

"Then again there shouldn't be any reason but then again if you have a 4-0 advantage (against Real Sociedad) you don't really have to win that game, 0-0 was a good result, then the first game against Milan, we conceded in the last minute.
"I still think we've played some good football at home we started off badly with three defeats with Palace, Tottenham and Arsenal very early on, but we've improved."