Moise Kean future unclear as Everton loanee helps PSG to Champions League semi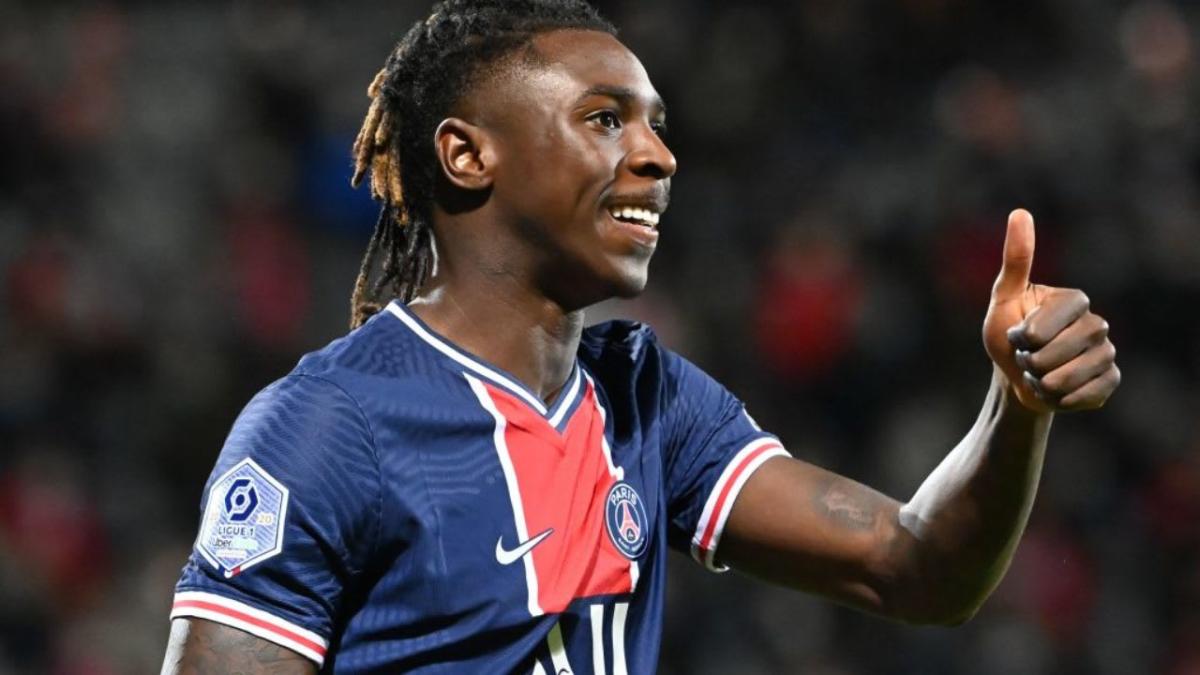 Moise Kean has admitted that his future is currently unclear as he continues to enjoy success at Paris Saint-Germain on loan from Everton.
The 21-year-old joined Everton in August of 2019 for a fee of £24 million (€27.5m), having previously broken into the senior squad at Juventus.
READ MORE: Neymar ends Barcelona return speculation with declaration of loyalty to PSG
However, things haven't worked out for Kean so far at Goodison Park, as in the 2019/20 campaign he would start just six times in the Premier League and come off the bench on 23 occasions, scoring two goals.
After two appearances off the bench in 2020/21, he was allowed to join PSG on loan for the rest of the season, where he has enjoyed much more impressive form.
In 26 starts for the Parisians, he has scored 16 goals, and has played a much bigger role in the campaign that it was perhaps initially predicted when he signed on loan.
His form has naturally catalysed speculation as to whether PSG could make the move permanent, or whether he could return to Everton.
Even Kean himself isn't sure what lies in store, though.
"I don't know. I enjoy this beautiful moment," he told Sky Italia after PSG defeated Bayern Munich over two legs to reach the Champions League semi-final.
"Now, we are in the semi-finals. Eventually I have to work out my future, but right now I focus on what happens here.
"What my future will be, I don't know yet."
"Last year at Everton, I didn't play much," he contiuned
"I worked hard during the summer. It gave me a big lesson, to don't give up and work when needed.
"Now, I have a coach who gives me confidence and I can contribute for the team."
Kean on Neymar
PSG superstar Neymar put in a dazzling performance for the French giants in the second leg against Bayern, and although he didn't score on the night, he was integral to the progression over the two legs.
Kean was full of praise for his Brazilian team-mate.
"He brings a great contribution to the team, especially with his talent," he said of Neymar.
"What he does on the pitch is incredible. He didn't give us the advantage today, but he worked for the team, which is the most important thing."
Both Neymar and Kylian Mbappe have been linked with a move away from PSG this summer, but following the progression to the semi-finals of the Champions League, president Nasser Al-Khelaifi believes the pair don't have a reason to leave.