Mbappe and Neymar have 'no reason' to leave PSG, says president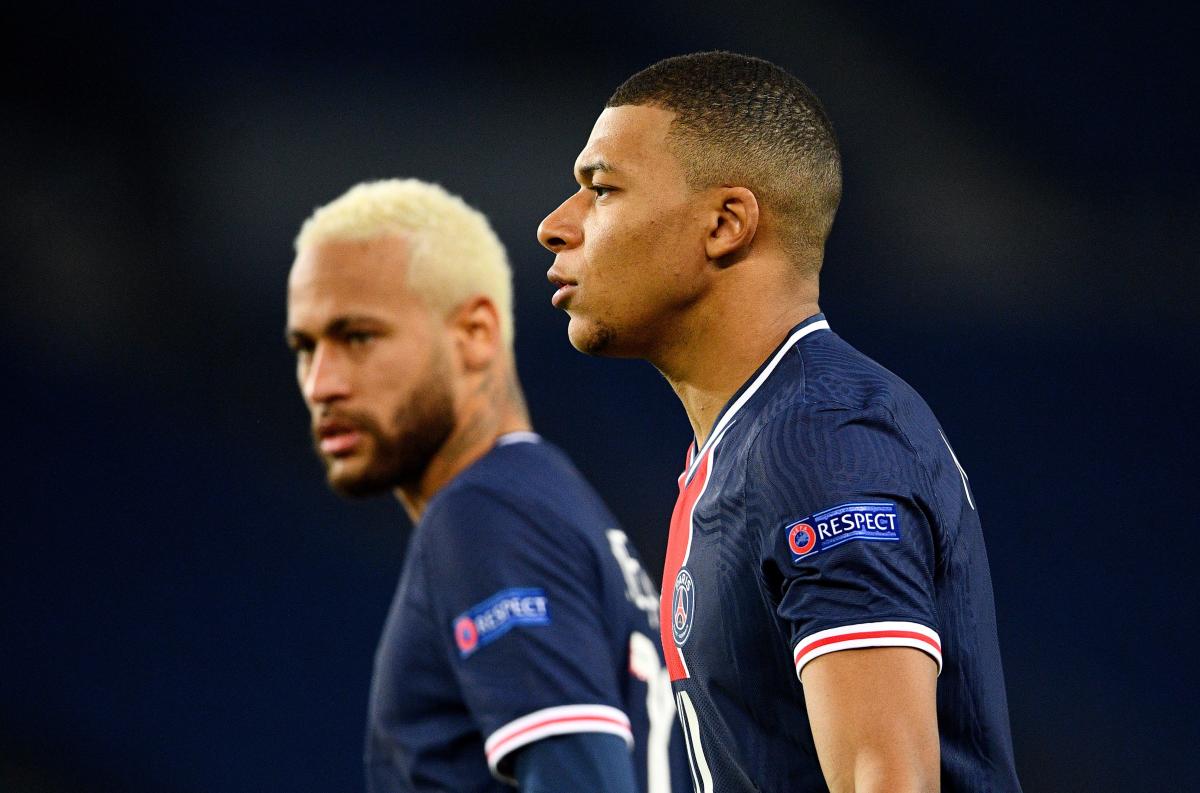 Kylian Mbappe and Neymar have "no reason" to leave Paris Saint-Germain, according to president Nasser Al-Khelaifi.
Both players are out of contract in 2022 and, therefore, liable to be sold in the summer if no new deal is agreed before then as they could depart for nothing a year later.
READ MORE: How Barcelona refused to spend just €20m more to re-sign Neymar from PSG
While the prospects of Neymar signing a new deal look positive, Mbappe's future hangs more in the balance, with Real Madrid and Liverpool notably chasing him.
Both played a huge role in PSG's progress to the Champions League semi-finals by knocking out defending champions Bayern Munich. Mbappe scored a double in the first leg, while Neymar produced a classy display in the second, hitting the framework of the goal twice.
Al-Khelaifi believes that PSG have built a team winning the competition and that neither superstar has a reason to depart.
""We have invested a lot in this club to win the Champions League and all the trophies that are at stake," he told RMC Sport. "Neymar and Kylian Mbappé have no reason to leave.
"We really have everything to win all tournaments. We're a great team today. We have respect for others but we are there with them. We work. And it's not over. We need to keep going, to stay calm because the Champions League is not over. We need to work more every day.
"The confidence is there. The secret is work. The details also make the difference."
Neymar addresses disrespect claims
Neymar, meanwhile, won the man of the match award for his performance at Parc des Princes and speaking after the game was forced to deny claims that he had deliberately celebrated PSG's victory by celebrating in front of Joshua Kimmich, who he considered to have been disrespectful to the club before the game.
"I wasn't trying to provoke him," Neymar said. "I wanted to celebrate and Leo Paredes was right there and I saw him in front of me and we celebrated together.
"I suppose it was fate that meant Kimmich was the one there, someone who said their team was better and was going to qualify.
"It's like they say, right? You can have possession as you flirt with a girl the whole night, then a guy comes over and wins her over in five minutes."
Neymar and Mbappe's PSG will face Manchester City or Borussia Dortmund in the semi-finals of the Champions League.