Manchester United have got a big decision to make about Lingard, says Neville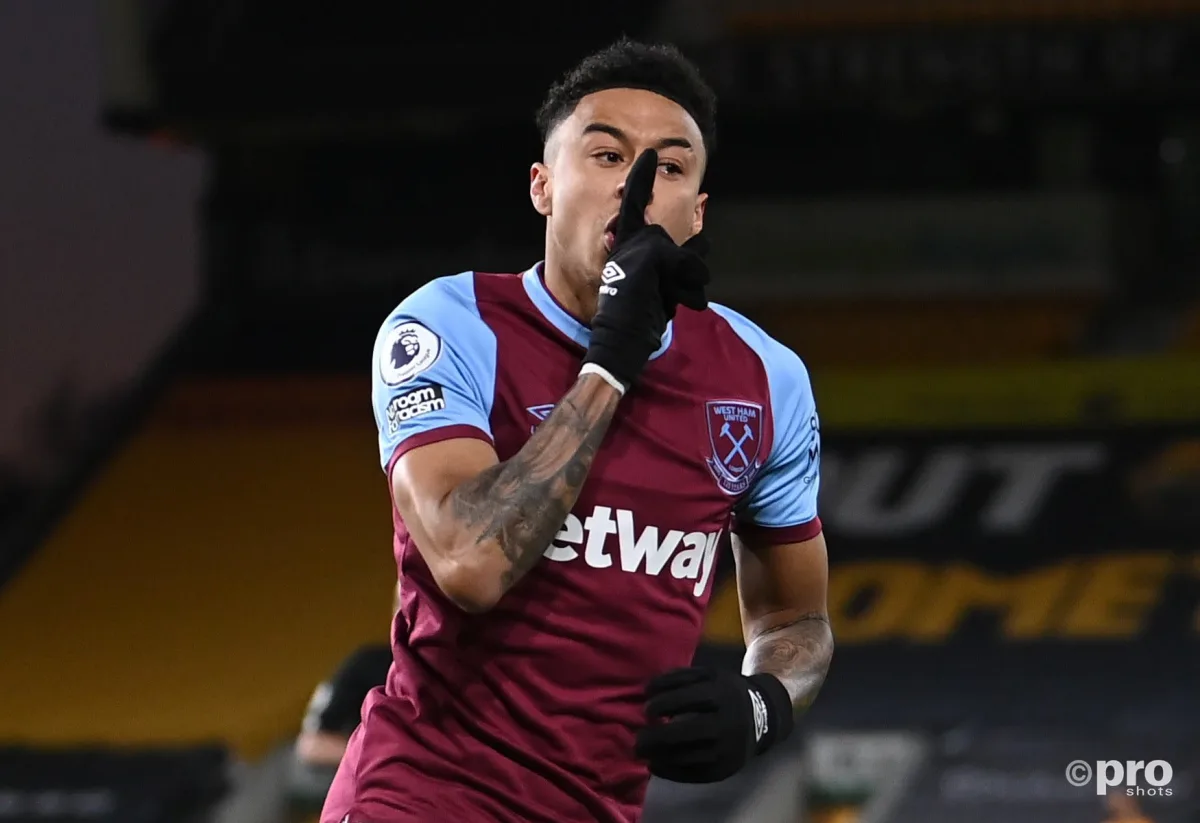 Jesse Lingard is the talk of the town at the moment, with his blistering form at West Ham the current hot topic in the Premier League as the Hammers mount a charge for the Champions League.
Lingard has netted eight goals and grabbed three assists in just nine Premier League games for West Ham, and his revival at the London Stadium has seen him recalled to the England squad, set to be on the plane for the European Championships this summer.
Article continues under the video
READ MORE: Man Utd urged to sign Dominic Calvert-Lewin from Everton by Rio Ferdinand
His form, however, has left Manchester United with a decision to make this summer, something that Gary Neville discussed on The Gary Neville Podcast.
"He's not the problem at Manchester United," the club legend said.
"If Jesse Lingard was on the bench today, coming off the bench with 10 minutes to go, no one would have an issue with it.
"Manchester United have got a big decision to make. Do they cash in and get good money for him and replenish the squad in an area where they want to and bring in that extra quality? Or do they think, 'Actually no, he's part of what would be a good 22/23-man squad.'
"That's the decision that Ole Gunnar Solskjaer has got to make. He can't lose with it. His value's gone up, Jesse's enjoying himself.
"I don't think Jesse Lingard can lose. It's a win-win for both parties."
Will he stay at Man Utd?
Lingard didn't manage a single Premier League minute for Man Utd in the first-half of this season, and it's clear that Bruno Fernandes is ahead of him in the pecking order.
Fernandes plays almost every game and has been vital to Man Utd's recent success; Lingard simply won't replace him.
It's also unlikely that Lingard manages to oust Marcus Rashford, Anthony Martial or Mason Greenwood for a place on the flanks, so it's almost impossible to see Lingard starting; he would be reduced to a rotation role back at Old Trafford.
Having experienced the joy of playing again, it's seems unfeasible that Lingard will accept a role back on the bench, so he may well push for a move away, and rumours have suggested that he will be included as a makeweight in Man Utd's pursuit of West Ham's Declan Rice.
This could be an arrangement that suits all parties, and at the moment, it's the one that looks the most likely.