Level of opposition to European Super League laid bare with new poll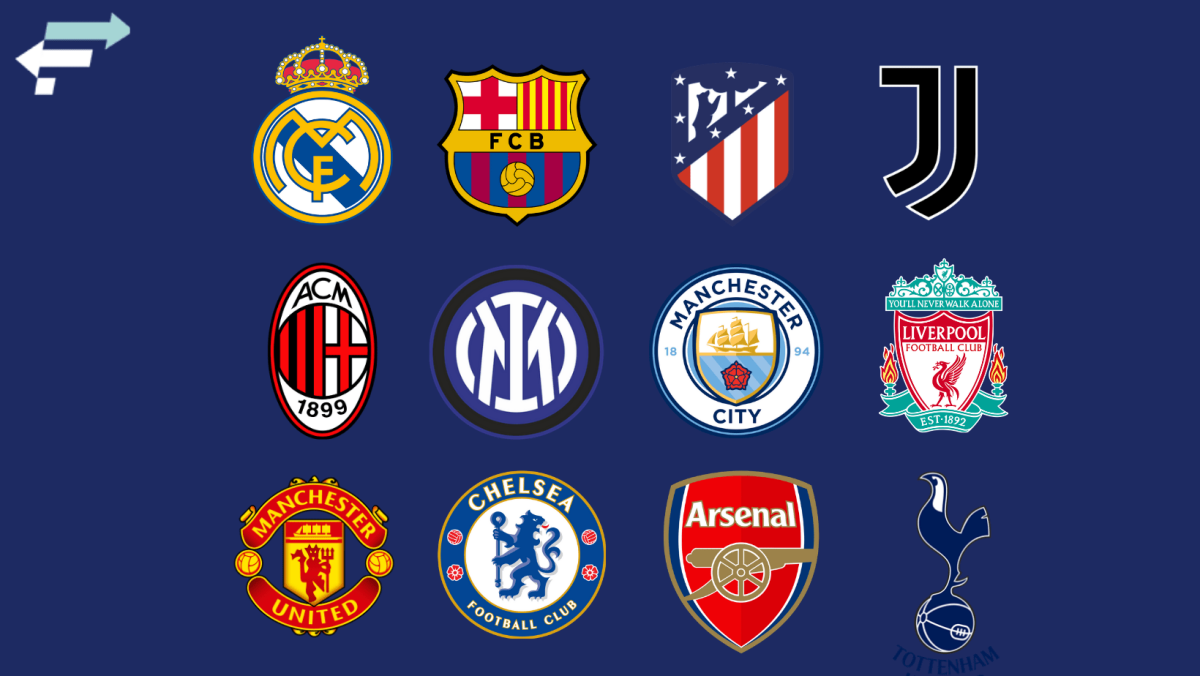 The announcement of a new European Super League has caused previously unseen outrage on a global scale from football fans, and a YouGov poll has proven how much opposition there is in the UK, per Sky Sports.
It emerged on Sunday that six Premier League clubs — Manchester United, Manchester City, Liverpool, Arsenal, Tottenham and Chelsea — are committed to joining the breakaway competition which would threaten the Champions League. Real Madrid, Barcelona, Atletico Madrid, AC Milan, Inter and Juventus have also signed up.
READ MORE: European Super League: The timeline, the reaction, the consequences
But 1,700 fans — including those of the clubs who have made this move — have come out in staunch opposition to the proposals, with 79% against the plans, 68% strongly and just 14% supporting them.
There has been speculation that the teams and their players could be banned from both domestic and other European competitions, with sizeable support for both in the poll. While exactly 50% backed the latter, just shy of that, 48% agreed with the former.
With the delayed European Championships coming up this summer, 45% believed that players from those clubs should be banned from participating. Tellingly, those who voted hold the respective club owners responsible, with 73% suggesting they should be punished as opposed to 51% who say the clubs and just 13% who said the players themselves.
Regarding the punishments, 51% said clubs should be expelled from their domestic leagues, which they still plan to compete in, 32% want to see points deductions, 22% say clubs should be stripped of titles and 55% are demanding financial penalties.
Why is there so much opposition?
Fundamentally, it is because the new Super League adopts a franchise model. The founding clubs, of which there are hoped there will be 15 although the likes of Bayern Munich, Borussia Dortmund, PSG and FC Porto have so far refused to join, would be permanent, meaning no relegation. Five spots would be open on merit, although these clubs wouldn't be rewarded as handsomely financially.
There is also the impact it would have on the other teams in their domestic leagues, and what would happen to the Champions League should it go ahead. These clubs are the main attraction of European football, and without them the competition is diluted severely. The spirit of the Super League appears to be to stop football being a meritocracy, rendering possible top four finishes for the likes of Leicester and West Ham obsolete.
The threat of bans and legal action, strong opposition and condemnation from many within football — including players and managers of the clubs involved — and fan anger has raised questions as to whether the competition will be scrapped after UEFA also released plans for their own Champions League reforms from 2024.