'It's crazy isn't it?' – Ferdinand blasts Chelsea manager for sticking with Werner over Abraham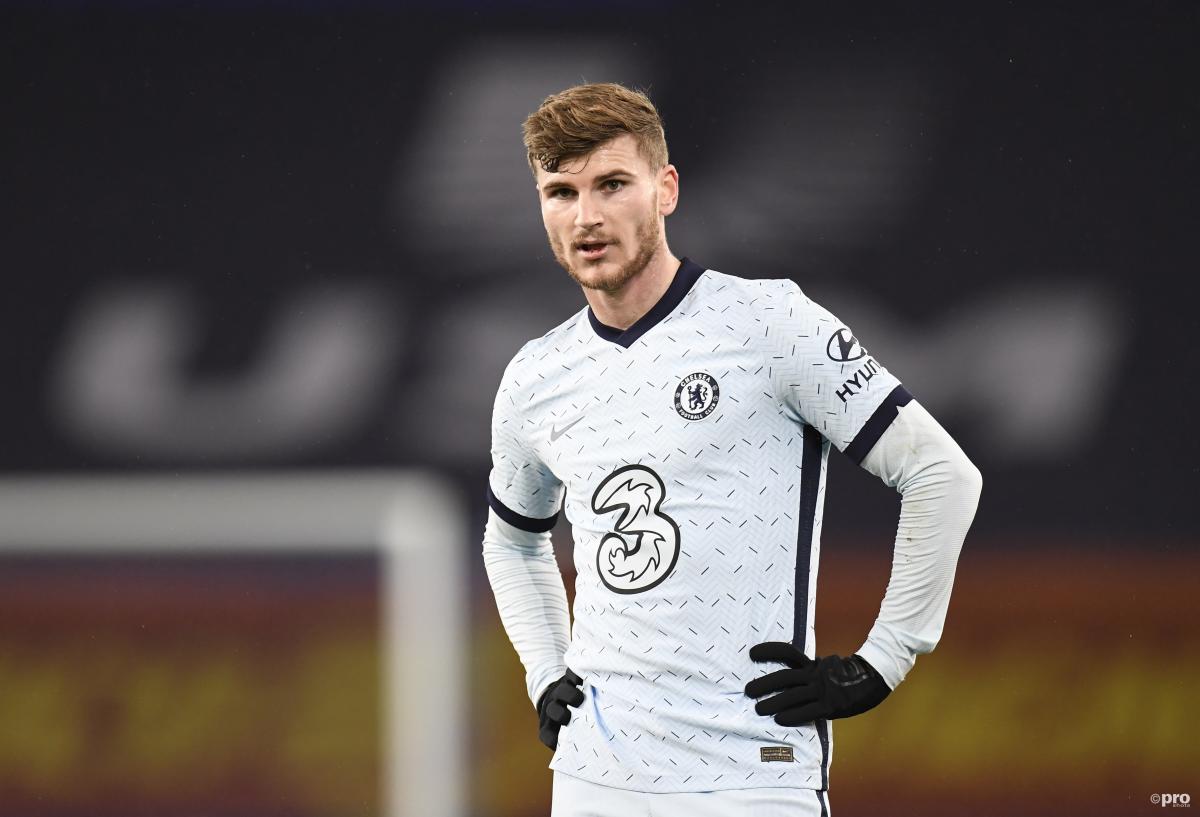 Former Manchester United defender Rio Ferdinand has suggested that Chelsea manager Tomas Tuchel has shown far too much patience to out-of-form striker Timo Werner.
The German international was once again leading the line for the Stamford Bridge side in their Champions League semi-final clash with Real Madrid on Tuesday.
However, in typical fashion, despite looking lively on and off the ball, Werner failed to finish a chance that was presented to him directly in front of Thibaut Courtois's goal.
READ MORE: New Paris Saint-Germain contract for Neymar 'nearly sorted'
Tuchel's side were able to take the initiative in the first leg thanks to a tremendous goal from Christian Pulisic but the match was once again another opportunity to shine a light on Werner's struggles in front of goal.
And while Ferdinand sympathised with the German striker's troubles this season, he believes Tuchel has shown far more patience and understanding to him than has been presented to Tammy Abraham this season.
"It's crazy isn't it?" said Ferdinand on BT Sport in response to Joe Cole suggesting Abraham would have finished Werner's chance.
"A young player, does he get the time that Timo Werner gets, a big signing, when he comes in?
"They're not treating him with as much care and understanding of their character. With the cotton wool a new signing gets.
"I know they're investing, but they're investing in the wrong player. The young player don't ever get that time, that patience that a new signing gets. Tammy wouldn't get the time that Timo's had."
He added: "Werner played at the weekend and missed a sitter at the weekend and another one tonight. If you're Tammy, you're thinking I've got to be playing at least at the weekend."
How bad has Werner been this season?
After picking up 34 goals and 13 assists in 45 games for RB Leipzig last season, there's no doubt that Werner hasn't looked like his usual self for Chelsea this time around.
The 25-year-old goalscorer has only managed six goals and nine assists in 31 appearances in the Premier League this season.
Similarly, in nine Champions League appearances he's only managed three goals and two assists.