'Come on Roman, do the right thing' – Chelsea fans protest against the Super League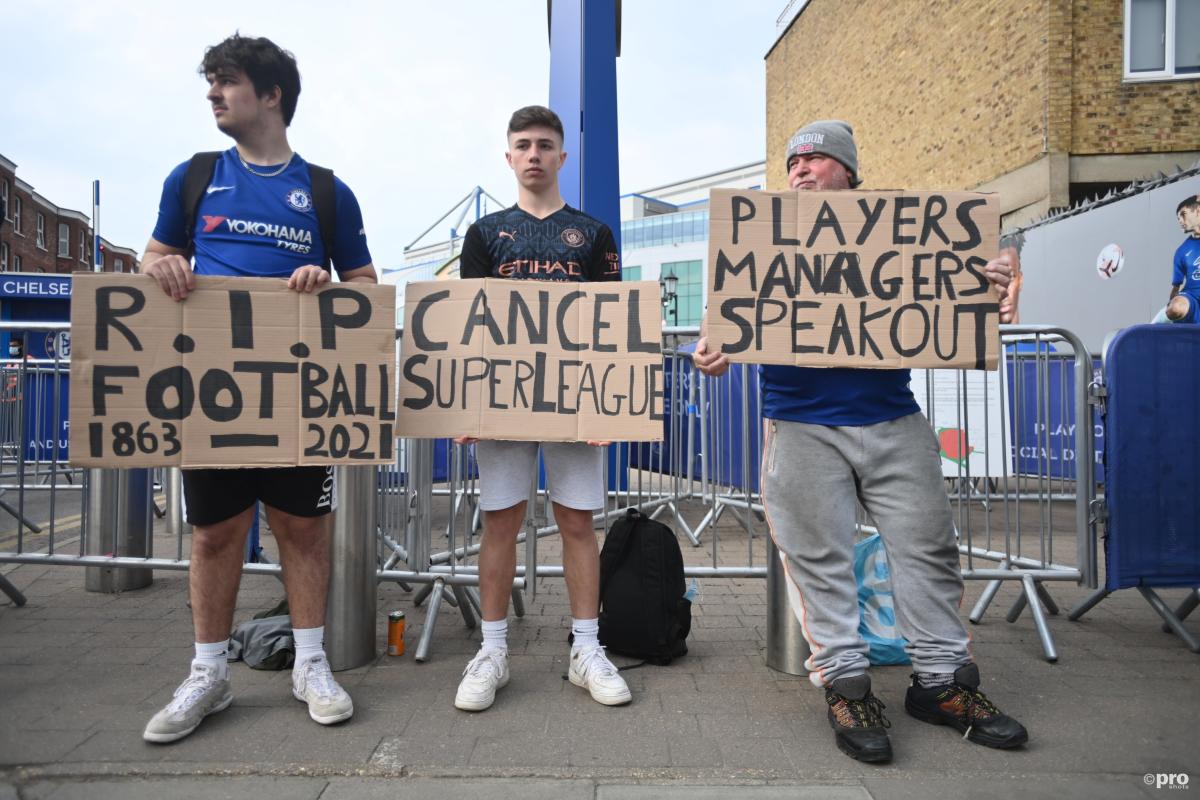 Chelsea fans flocked to Stamford Bridge on Tuesday ahead of their club's Premier League clash with Brighton to protest the proposed Super League.
On Monday Chelsea, along with 11 other clubs in England, Spain and Italy announced a break-away continental competition to rival UEFA's Champions League.
However, the announcement was met with wide-spread criticism from fans of the 12 clubs in question and other fans across the sport.
Following a huge amount of anger on social media, Chelsea fans took to the streets of London to display their anger at the club's decision. 
READ MORE: European Super League – The timeline, the reaction, the consequences
According to Guardian journalist Jacob Steinberg, Chelsea fans chanted things like "Come on Roman [Abramovich], do the right thing" and "we want our cold nights in Stoke."
Accompanying the march and regular chants from the crowd, fans carried banners saying "Say no to the super league" and "Players, managers speak out". However, it remains to be seen whether or not such public sentiment from Chelsea's support will change the club's mind. 
Tuchel relaxed about Chelsea's role in Super League
While Chelsea fans may be furious over the club's decision to join the Super League, the manager Thomas Tuchel seemed far more relaxed about the idea.
Speaking ahead of Tuesday night's game, Tuchel admitted that he trusted the club to make the right decisions and, ultimately, wanted to manage in the best competitions.
"I knew since yesterday," he said. "I'm at Chelsea to be in the hardest competition, that's why I came here, that's what I love… That's why I'm at Chelsea.
"I don't get involved with all the subjects around us. I'm a bit sad that all these subjects are there now.
"I was clearly not involved and my players were not involved in the decision-making process.
"I trust my club to make the right decisions. It's too early to judge anything… My role is to be a coach and to be focused."