Arteta explains why Martinelli hasn't yet had his chance to shine at Arsenal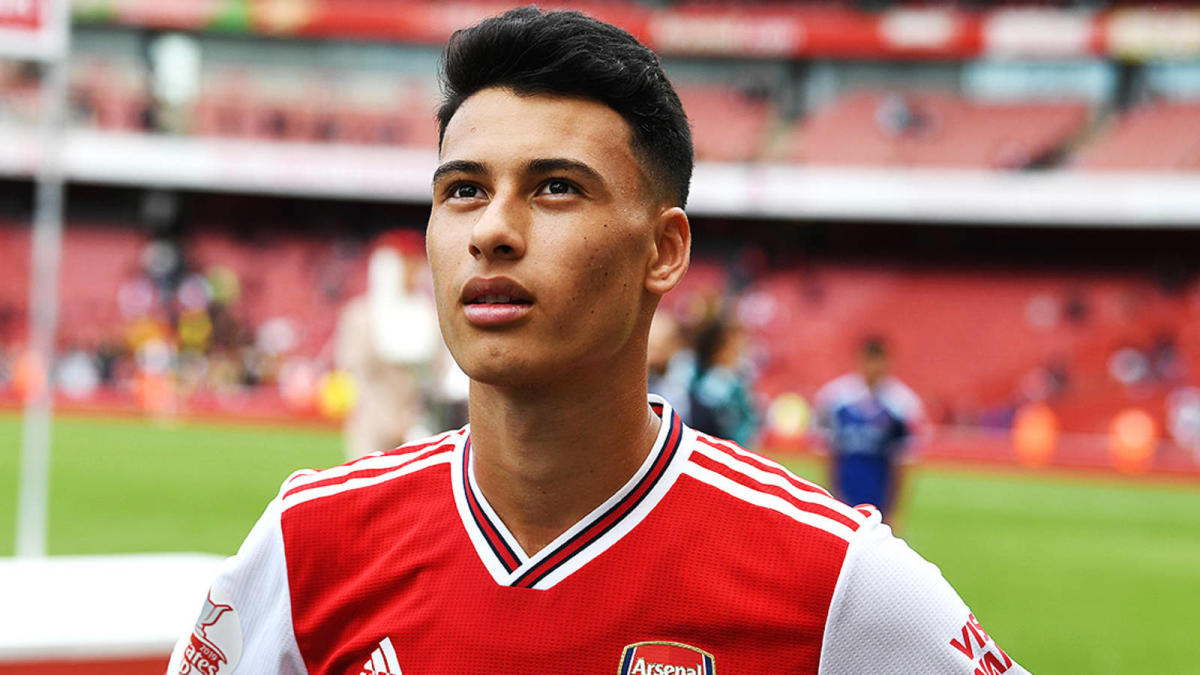 Arsenal manager Mikel Arteta says promising attacker Gabriel Martinelli has to be patient, but that his time will come.
The Brazilian was signed from Sao Paulo side Ituano FC in the summer of 2019, and has had difficulty breaking into the Arsenal first team on a regular basis.
Martinelli had been a prominent fixture in Arsenal's Europa League games last season. Furthermore, he made 14 league appearances in his first season with the north London side.
However his progress has seemingly stalled this season, with Martinelli only registering eight outings in the Premier League, whilst only making four appearances in the Europa League.
He also suffered a knee injury last season which halted his development.
Arteta, speaking to Sky Sports, commented on the 19-year-olds situation at Arsenal, but asserted that patience was needed from both the fans and Martinelli.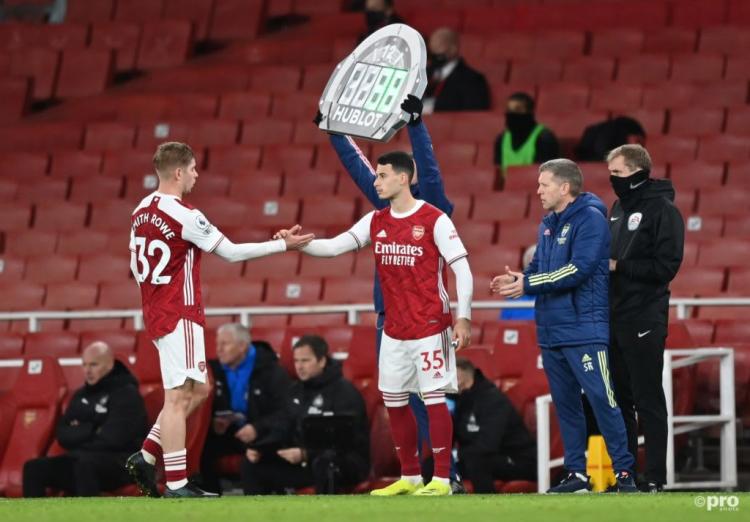 "He came back in and he had an impact but there were still a lot of things that we had to work on with him," remarked Arteta.
"He needs time. He is so willing and so anxious that it can block his development sometimes as well.
"Sometimes he won't understand my decisions but the only reason I make those decisions is to help him, so that when he gets the chance to sprint, he can sprint, and when he falls, he goes again.
"I want a long run with him, not just a short one, and he's in a better place now."
What areas of his game does Martinelli need to improve on?
Arteta remained coy on which aspects of his game Martinelli needs to improve, however, he did stress that the player's maturity was one of them.
"There are a few things that have to be better and one of those is to manage when he doesn't play because this is part of your career, this is part of being at a top club and being a young player.
"You have to know how to suffer when you are on the bench and you are not selected and somebody else is playing.
"You have to be able to swallow that, all your ego and your anger, all your willingness to play the game, while also living in a different country. That's a big test and he's gone through that as well."
Martinelli featured in Arsenal's 4-0 away win against Slavia Prague, as they booked their place in the Europa League semi final.