'Arsenal are a good fit for Aguero'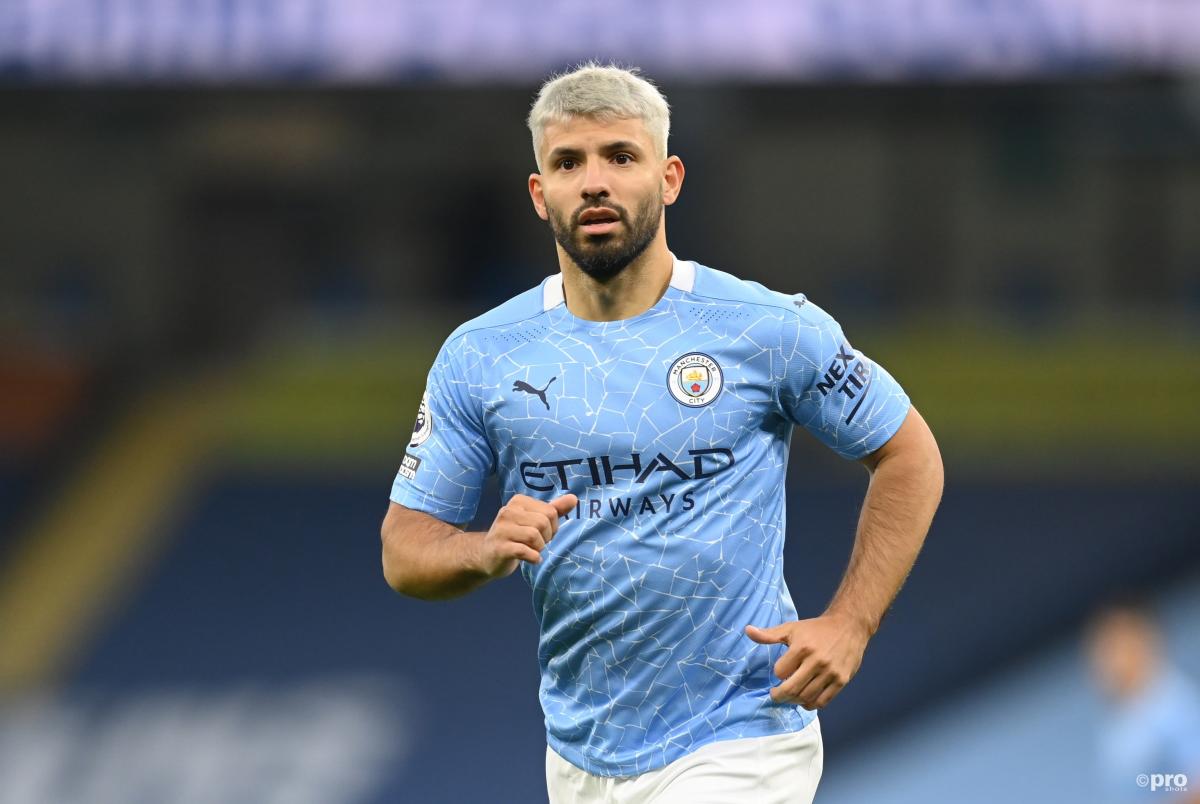 Arsenal would be "a good fit" for Sergio Aguero if he opts to stay in the Premier League, according to Gael Clichy.
Clichy played for Arsenal and Manchester City in his own Premier League career and hopes Aguero will be tempted to stay in England.
READ MORE: Arteta will not rule out Aguero swoop
He thinks a move back to La Liga is most likely for Aguero, with Barcelona the current favourites to sign him.
Paris Saint-Germain are also said to be interested in the 32-year-old.
Aguero announced this week he is leaving Man City when his contract expires in the summer after 10 glorious seasons.
He is behind only Alan Shearer, Wayne Rooney and Andy Cole in the all-time Premier League scoring charts with 181 goals.
Clichy hopes the chance to rise up those rankings will motivate Aguero to remain in the Premier League, but does not expect that to happen.
"We know he can give more than that," Clichy said to Stadium Astro after Aguero featured in Man City's win over Leicester City on Saturday.
"The more he plays the better he will get, but we don't know if he will get the minutes to show he is still an important player, as the season is nearly finished.
"The decision obviously is down to him, will he stay in the Premier League?

"I could see him wanting to stay in the Premier League to try and reach that goal that will take him to place second or third [in the league goalscoring standings] – I believe he can get there in two years.
"I would like to see him stay to get to that place in terms of goalscoring.
"When you go from City it is very difficult to reach a club that will give him that much feeling.
"After City the club that suits him the best in terms of play, Arsenal is a good fit – they play nice football, the striker gets nice opportunities."
READ MORE: Solskjaer reacts to wild Man Utd links
Aguero: Man City record
| SEASON | GAMES | GOALS |
| --- | --- | --- |
| 2011/12 | 48 | 30 |
| 2012/13 | 40 | 17 |
| 2013/14 | 34 | 28 |
| 2014/15 | 42 | 32 |
| 2015/16 | 44 | 29 |
| 2016/17 | 45 | 33 |
| 2017/18 | 39 | 30 |
| 2018/19 | 46 | 32 |
| 2019/20 | 32 | 23 |
| 2020/21 | 15 | 3 |
'Aguero still has many years at the top'
Clichy believes Aguero still has a huge amount to give at the top level and will likely show that in Spain, where he previously played for Atletico Madrid.
About the prospect of staying in England, Clichy added: "Does he want that?
"He has been 10 years with City, everything he did is more than enough and can he see himself in another shirt in England? That is another story.
"I think he will probably try and move on and go somewhere he can enjoy it a little bit more, as we know England is not always the favourite place for people who love sun and Sergio is one of them!

"I am pretty sure he will go back to Spain or something where he will shine because I really believe he has got many years left in him.
"If we are honest I think we more or less know he will move. If he does he will be missed in England because he is is one of the very best we have seen."