'A blind guy could realise he's a good striker' – Pep heaps praise on Haaland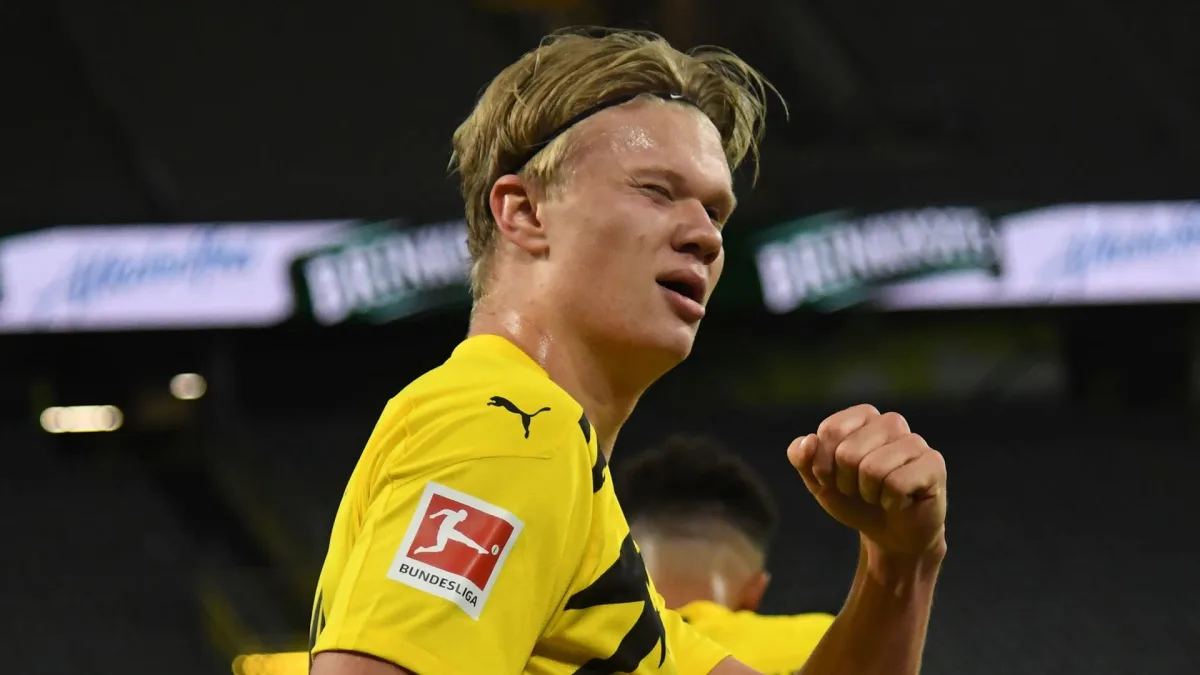 Manchester City manager Pep Guardiola has heaped praise on Erling Haaland, following constant speculation linking the striker to the Premier League side.
Ahead of his team's Champions League quarter-final clash with Haaland's Borussia Dortmund side on Tuesday evening, Guardiola was asked about the striker.
Alongside City, Haaland has been linked with other English clubs in Chelsea and Manchester United, as well as Spanish giants Real Madrid.
And while Guardiola had previously suggested that his own club couldn't afford Haaland this summer, that didn't stop the City boss from showing his admiration for the striker ahead of their clash.
READ MORE: Man City can't afford to sign Aguero replacement
"A blind guy could realise he's a good striker," said Guardiola in a press conference on Monday. "It's not necessary to be a manager to realise that of him.
"He's exceptional for his age, the numbers speak for themselves and he's a fantastic player – that's all.
"He's only 20, the numbers speak for themselves, he can score with the right foot, left, on counter attacks, headers.
"He's fantastic, everyone knows it."
Could Haaland end up moving to Man City this summer?
While Guardiola was quick to suggest that City couldn't afford Haaland at the end of the season, it remains to be seen whether the Spaniard was simply bluffing or genuinely doesn't think the Norway international could be enticed to the club.
Putting that to one side, a move for Haaland before the start of next season would make a lot of sense for Man City.
Not only is Guardiola resigned to losing Sergio Aguero at the end of the season, but he may see a significant dip in his team's chances of silverware next term if Gabriel Jesus is let up front on his own as the only traditional striker in the squad.
Indeed, a player of Haaland's quality would not only improve City's squad in general but would also fill a notable hole that has now appeared in Guardiola's team.