'Zero percent chance' of Steven Gerrard managing Liverpool in near future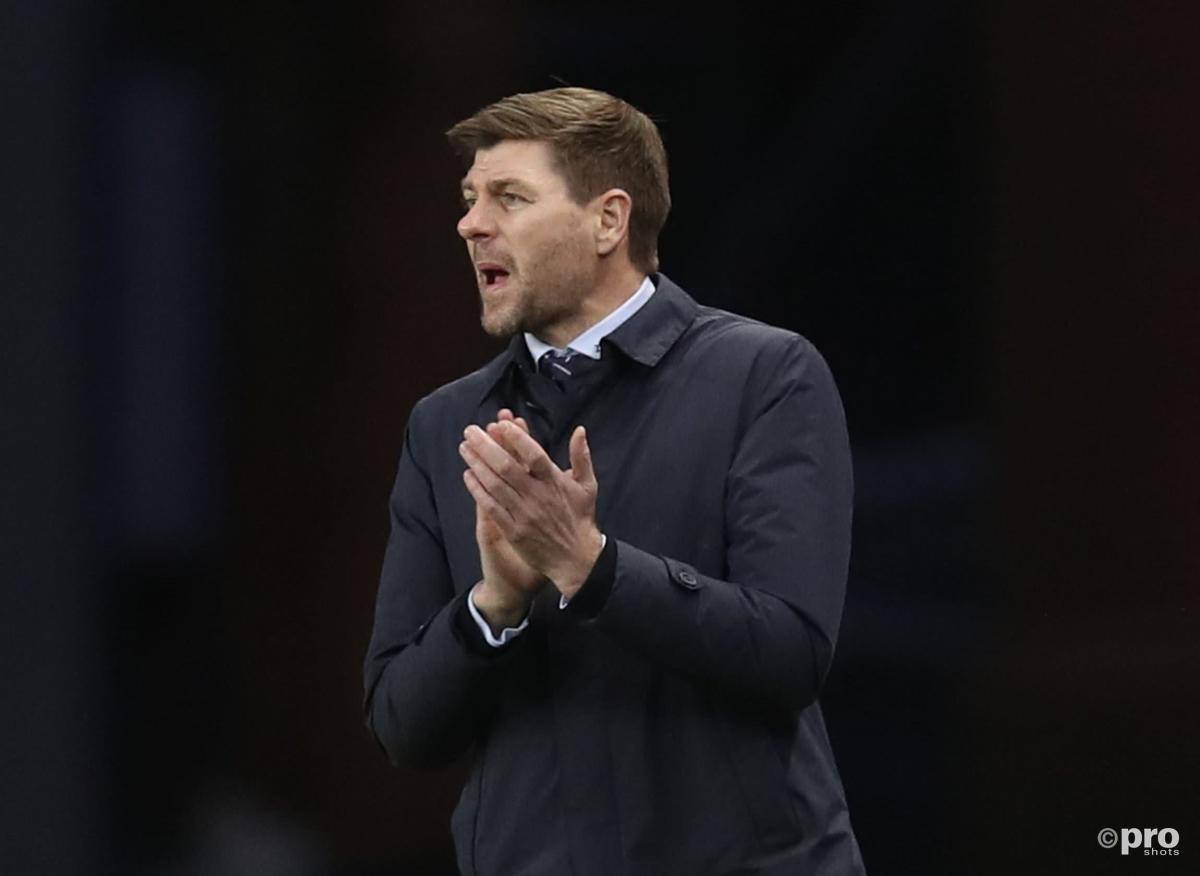 Former Rangers chairman Dave King believes there is a "zero percent chance" of Steven Gerrard leaving the Scottish club to join Liverpool in the near future.
Gerrard picked up his first major title as a manager on Sunday, following Celtic's 0-0 draw with Dundee United to grant Rangers their first Scottish Premiership title in 10 years.
Such success has naturally stood in contrast to the manner in which Liverpool are currently struggling in the Premier League under Jurgen Klopp this season, leading some to suggest Gerrard's return to Anfield could be sooner than previously assumed.
However, King was quick to point out that the Rangers manager has a contract at Ibrox until 2024 and that Gerrard will have every intention of seeing it through.
"I think there's a zero percent chance of Steven [Gerrard] going to Liverpool in the near future," said King on Sunday evening. 
"I say that for two reasons. Liverpool as a club don't abandon their managers very easily.
"Klopp has done a fantastic job, they've had a difficult season, but he is still a great manager and I think he'll still be there next season, continuing to be successful.
"Secondly, Steven [Gerrard] is not the type of man to break a contract. Steven [Gerrard] extended his contract with Rangers full in the knowledge that it would require winning a title and then defending a title.
"Getting into the Champions League was another obvious target. I don't think Steven [Gerrard] will be satisfied with just winning the league. I know he wants to defend that league title and I know he wants to get into the Champions League.
"From Steven's point of view spending the next few years at Rangers is going to be good for him, his career and, of course, it will be good for Rangers.
"A move to Liverpool is somewhere down the road and why would Steven [Gerrard] want to go to another club? He loves the club, the supporters love him and he has the full support and backing of the board.
"He has a big task ahead of him, defending the league title will be important. It's important the fans enjoy this moment because it's been a long time coming, but next season will come around quickly."
When will Gerrard become Liverpool manager?
It's very easy to assume that Gerrard's return to Anfield is written in the stars, but the harsh reality of the matter dictates that a number of things need to fall into place before the English manager can even consider a move back to Liverpool anytime soon.
As King previously stated, Gerrard has a contract at Rangers that will run for another three years and in that period the ambitious manager will likely have every intention of defending his league title and taking the Scottish club to new heights in the Champions League.
There's also the question of what happens with Klopp. If we can safely assume that Liverpool would prefer to underwrite this current campaign rather than throw the baby out with the bathwater then that means the German manager is likely to stay at Anfield until at least the summer of 2024, when his contract expires.
Indeed, 2024 seems to be when both managers will be considering the next chapter in their managerial career and seems like the ideal time for Gerrard to succeed Klopp if the former Borussia Dortmund manager decides to move on. 
Steven Gerrard's record as Rangers manager
| | |
| --- | --- |
| Games | 159 |
| Wins | 106 |
| Draws | 33 |
| Losses | 20 |