Why Barcelona's release of Suarez may not have been so stupid after all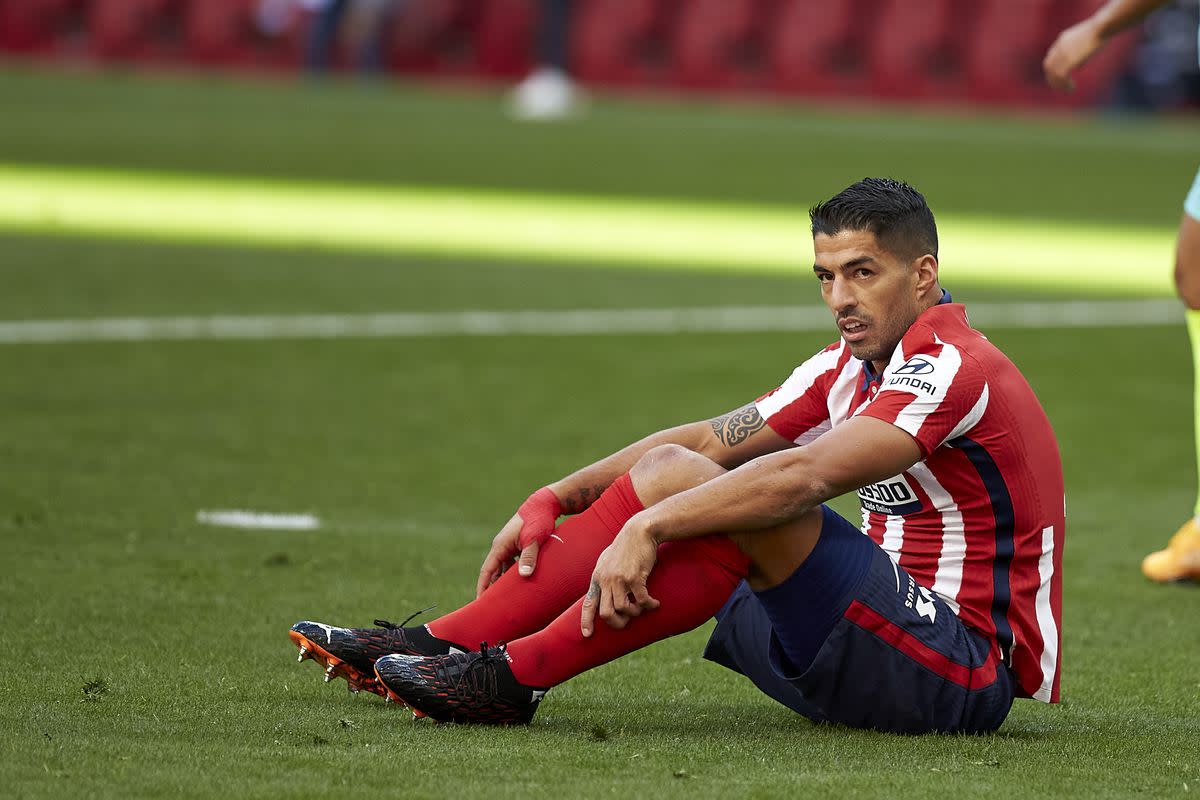 On Wednesday night Atletico Madrid were made painfully aware of the limitations within their own squad in the Champions League. 
At Stamford Bridge Diego Simeone's side needed to overturn a 1-0 deficit from the first leg in Madrid, yet despite the best efforts of Atleti it was a match that the Premier League giants deserved to win 2-0.
While some Atletico players stood out for their determination to dictate the result – perhaps most obviously of them all was the young and determined Joao Felix – one player undoubtedly disappointed: Luis Suarez.
READ MORE: Why Barcelona will miss out on millions after Atletico loss to Chelsea
According to FootballCritic, the Uruguayan striker managed just three passes in the final third, one shot and not a single dribble before he was substituted off for Angel Correa in the 59th minute.
As well as being made aware of their inabilities compared to Chelsea's star-studded side, it was also a night that showed Atletico exactly why Barcelona were happy to sell him last summer. 
Luis Suarez's stat against Chelsea in the Champions League
| | |
| --- | --- |
| Minutes | 59 |
| Passes in final third | 3 |
| Dribbles | 0 |
| Crosses | 0 |
| Shots | 1 |
Suarez's struggles on the big stage
While Atletico fans may have been shocked by just how poor Suarez was against Chelsea, it would have come as no surprise to Barcelona fans.
Although the Uruguayan striker picked up a perfectly respectable five goals from seven appearances in the competition for Barcelona last season, one came from the penalty spot and another came during the club's 8-2 dismantling by Bayern Munich.
And it now seems as though those five goals were a blip in a downward trend. In the 2017/18 and 2018/19 seasons Suarez scored just two goals in a combined 20 Champions League games for Barcelona. Which, unfortunately, doesn't contrast too much from his form this season.
Despite scoring a remarkable 18 goals in just 24 La Liga games for Ateltico, Suarez failed to find the back of the net for the club in Europe in six games. The former Liverpool star is still a great player, but is now perhaps struggling to show his quality on the biggest stage. 
Barcelona needed to move on expensive senior stars
It's this notable glass ceiling on Suarez's diminishing talent that perhaps explains why Barcelona were seemingly more than happy to let the senior striker leave for very little money in the summer.
Although €5 million for a striker that could end up scoring over 20 goals for the team this season may seem like a bargain for Atletico, from Barcelona's point of view they were able to offload a forward that was beginning to show his age in the biggest games and was reportedly costing the club £405,000 every week.
While there may have been some sporting merit to keep Suarez at the club this season, when we consider the precarious financial situation that Barcelona are in it makes perfect sense as to why the club allowed the forward leave for so little money.